From cutting grass to smashing windows, this cop's secret weapon isn't what you'd expect
An officer from Oregon tells us why his blade is a part of his uniform for reasons that aren't simply sentimental
---
Sponsored by Benchmade Knife Company
By Police1 BrandFocus Staff
Officers often find themselves reaching into their pockets to pull out a timeless tool in the police department's crime-fighting arsenal: the folding knife.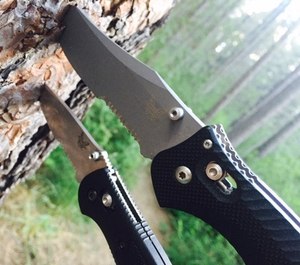 Sgt. Ryan Fraker, who has worked in law enforcement in the firearms and narcotics division for over 15 years, said that balisong knives and tactical knives are de rigueur among police officers, and in his case, there isn't a single shift in which he doesn't end up finding a knife handy.
A Helpful Habit
Fraker had carried around a blade as early as when he was in high school – a gray Benchmade folding knife that continued to be a part of his uniform as he transitioned into a career in law enforcement. Today, he has several Benchmade blades in his collection.
"When I forget to take my knife to work, which is almost a 'never' type of thing, I feel naked like something is wrong," said Fraker. "It's like not having your wallet when you go outside to the store."
During his work as a narcotics agent in Oregon, Fraker said slashing down stalks of marijuana and ripping open packages of drugs were among the many tasks he relied on his knife to handle.
"I've cut open more packages of drugs with my balisong knife than you can believe, cut off more seat belts off of people in accidents, just to name a few," said Fraker. "One time I broke the tip of my knife trying to pry open a window with an elderly person inside yelling for help, and Benchmade replaced the blade, so that was really cool."
A Lifesaving Tool
But one call that's burned into Fraker's memory is when he responded to a call that involved a man trapped inside a vehicle that had burst into flames. It took six fire extinguishers to quell the fire, which kept reigniting.
As soon as the last fire was put out, Fraker spun into action by breaking the windows of the car for the fire rescue team to pull out the passenger.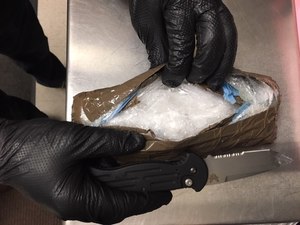 "I smashed out the windows of the burning car with my knife, and we were able to get him out before the car caught on fire again," he said. "I felt like my Benchmade knife helped save this guy's life. I actually saw him again at the county fair."
He adds that the knife has become a staple of his duty gear, just like a handgun.
Quality Counts
These days when Fraker is off duty, he spends a lot of his time running Team 144, a competitive shooting team that he started in 2011 with two other first responders.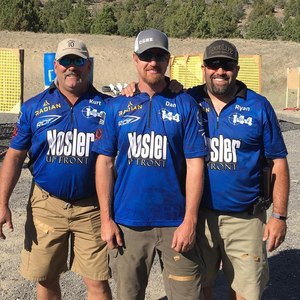 Often, Fraker finds himself sharing advice and tips on quality gear with other law enforcement officers, which often includes discussions of knives.
"Our goal is to have fun and be a positive influence, we regularly do a lot of testing and evaluation of unreleased products that are the designed by companies – Benchmade was one of our first three sponsors and has been with us since the beginning," said Fraker. "We like to show up to shooting competitions with the goal of helping others and having fun, not just winning."
His advice to law enforcement personnel looking for their next blade? It's worth investing in a piece that will last over a decade, if not more. A mistake Fraker has seen many officers make is purchasing cheap knives that easily break under pressure, especially when you need them the most.
"It's hard to explain, but really, having a Benchmade knife is like having a part of me at this point," he said.

Request information from Benchmade Knife Company
Thank You!