Once only available to the US Military, Torfino Enterprises, Inc. is proud to introduce its newest METAL-TEC model, the METAL-TEC HS-1500
---
WAKE FOREST, N.C. — The new METAL-TEC HS-1500 was designed to meet requirements of the US Military for applications ranging from Security to Forensics.  The HS-1500's High Sensitivity can detect metal / weapons at a greater distance and can detect very small metal objects with very little metal mass.  The HS-1500 silently alerts the operator to any metal object ranging from large guns to small Micro SIM / SD cards. The silent vibration gives the operator a Tactical Advantage during searches by not alerting the subject when a metal object has been found.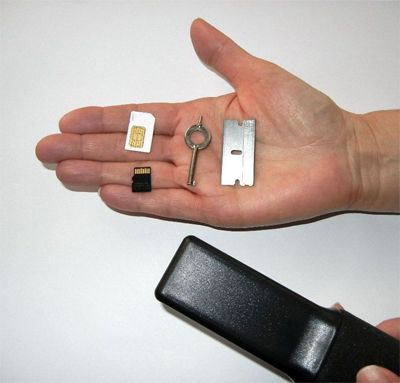 Currently being used by the US Military, Homeland Security, International Military Agencies, local Law Enforcement Agencies, Federal Prisons, Jails and Correctional Facilities, Schools, Hospitals, etc...
METAL-TEC's Advanced Capabilities plus it's 360° field of detection can assist you in locating with pinpoint accuracy, metal objects which may have been otherwise overlooked. The METAL-TEC requires only one hand for operation, it can be held between the fore finger and the thumb freeing up the other fingers during a search or frisking of the subject. The METAL-TEC can detect a metal object, and pinpoint it's location without the need for a constant sweeping motion. There is no adjustment necessary, sensitivity is factory preset and automatically compensates for temperature changes which may affect sensitivity.
About Torfino Enterprises
Torfino Enterprises, known worldwide for its diverse security products line, continues to be a world leader in both the manufacturing and distribution of security products for the world market. Our newest market includes Law Enforcement, Military and Government equipment. Our products utilizies state-of-the-art surface mount technology and are engineered and built in our own facilities located in the United States. While this allows us to remain competitive in terms of pricing and production times, it also allows for a higher level of quality as all of our products are assembled and tested within our own facility.