Emergency LED beacon a battery-powered, safe alternative to flares
The low-profile LED road flares can withstand the weight of 20,000 pounds, and come equipped with a magnetic base for easy mounting to a vehicle
---
By Police1 Staff
FlareAlert recently unveiled the Emergency LED Beacon, a battery-powered device intended for both individual and first responder use.
The FlareAlert is personally and environmentally safe, works in all weather conditions and never expires, according to the company. Features include a flash mode and a steady mode which are controlled by a small power button on the top of the light.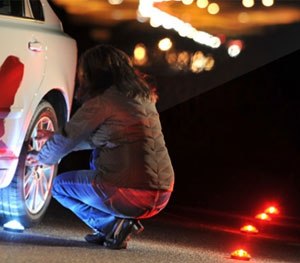 The low-profile LED road flares can withstand the weight of 20,000 pounds, and come equipped with a magnetic base for easy mounting to a vehicle or metal object and rubber "feet" to preventing scratching a vehicle's surface.
The FlareAlert beacons are available in five color options and last up to 70 hours each.
MRSP is $15. For more information, visit www.flarealert.com.