Connecting public safety agencies with proven industry partners
AWS launches competency program to help agencies leverage cloud technology vendors
---
Content provided by Amazon Web Services (AWS)
After a year of challenges, it's clear that working in public safety has never been more complex. First responders have unique needs around compliance, security and reliability that require mission-based tools and technology.
Many public safety agencies leverage technology to improve and monitor the needs and safety of the community. However, using outdated technology makes it challenging to provide the service levels communities need to thrive. Modern technology allows agencies to leverage the data needed to conduct mission-critical operations and make informed decisions. With so many options available, finding the right cloud-based solution to address your most pressing challenges isn't simple.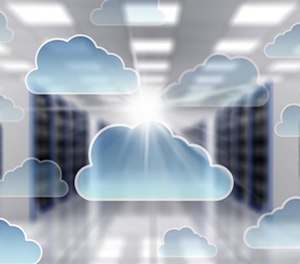 To solve this problem, Amazon Web Services (AWS) launched the AWS Public Safety and Disaster Response (PSDR) Competency Program. Accredited AWS Partners have proven success helping public safety agencies implement technology to increase efficiencies in mission-critical operations and emergency management as well as to respond to and recover from various types of natural or man-made disasters. The program highlights cloud technology providers with a specialty and technical expertise in creating safer, more resilient communities.
Communicating in a crisis
When it comes to emergency response and disaster preparedness, communication saves lives. AWS PSDR Competency Partners support crisis communication, allowing agencies to communicate important information quickly both internally and throughout communities. For example, AWS Partners offer agencies the ability to create and launch an emergency operations center (EOC) in the event of a crisis. AWS Partners can also help you launch an EOC with a 99.999% uptime — allowing personnel to remain connected even when there is power outages or limited internet connection.
Along with next generation emergency management operations, AWS PSDR Competency Partners leverage valuable data that allow first responders to respond to community needs more efficiently, no matter the situation.
Streamlining operations
The limitations of antiquated systems often require officers to spend unnecessary time in the station instead of in the field. AWS Competency Partners help agencies bring record management into the 21st century with automated and streamlined systems. Cloud-based record management systems allow officers to spend less time writing reports and more time serving their communities. With options for integrated jail management, dispatch services, compliance training, and school emergency alerts, these interoperable, cloud-based platforms can ease the administrative burden. Choosing an AWS Competency Partner allows first responders to spend more time focusing on the mission at hand. For example, the use of artificial intelligence and biometrics data allows agencies to analyze video and audio data to aid investigations, apprehend suspects and protect victims. From programs that monitor citizens returning to society from incarceration to global identity protection services, AWS PSDR Competency Partners help agencies leave mobile technology that creates safer and more resilient communities.
Meet the AWS PSDR Competency Partners
You know the challenges that you need to address, but now you're faced with the challenge of finding a short-list of vendors that understand your unique requirements. With AWS PSDR Competency Partners, you can identify trusted consulting and technology providers with proven expertise and verified customer success in streamlining public safety initiatives while adhering to local, state, and federal requirements and directives. AWS PSDR Competency is a recognition of the highest bar for AWS Partners, who provide solutions to help customers leverage AWS cloud technology to prepare for, respond to, and recover from various types of natural or man-made disasters and public safety emergencies globally.
AWS Competency Partners offer cloud-based solutions that streamline managing the day-to-day operations that help keep communities and officers safe.
Crisis communication and interoperability
Leveraging data for disaster response
Public safety management and compliance
Policy, training and compliance
Governing solutions track and enhance how you hire, evaluate and train public safety personnel.
Video analytics, biometrics and artificial intelligence

Request information from Amazon Web Services
Thank You!