PRESS RELEASE
Stop by BlueStone Safety Products booth at the Iowa Police Chiefs Conference – May 26
---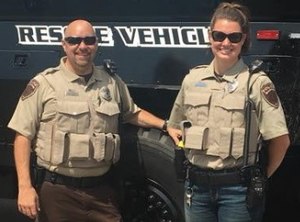 BlueStone Safety Products is proud to be attending the Iowa Police Chiefs Association Executive Training Conference on Wednesday, May 26th in Coralville Iowa.  If you're planning to attend the show, be sure to stop by their booth to see their custom-tailored load bearing vests, NIJ 0101.06 Body armor, and more!  For more information about the products BlueStone Safety will have on display at the show, or to learn more about their custom load bearing vests, please contact their Iowa rep at brandon@bluestonesafety.com. 

About Blue Stone Safety Products

BlueStone Safety Products is a state-of-the-art defense company that manufactures custom load bearing vests / outer carriers for LE.  Mayo Health Clinic and the University of Wisconsin-Eau Claire completed a research study with the Eau Claire Police Department, and concluded that wearing BlueStone load bearing vests effectively reduced officers' lower back, sciatic, and hip pain; Eau Claire then chose BlueStone to be their direct manufacturer.  You can find this case study on our website.

Request more info from BlueStone Safety Products
Thank You!