A legendary name makes a rifle for cops: Geissele Super Duty LE review
Geissele, a company famous for high-quality firearms accessories, has created an entire rifle
---
The law enforcement profession is challenging, and we aren't always provided the best gear to accomplish our mission due to budgetary constraints. Thankfully, Police1 happened upon a quality manufacturer offering a sweetheart of a deal.
Geissele, a company famous for high-quality firearms accessories, recently created an entire rifle. The Super Duty LE is being marketed to law enforcement at the amazing price of $750. I've been testing one for just over a month and even though I had high expectations, I was blown away.
Super Duty LE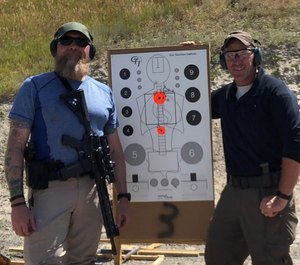 Bill Geissele began competing in professional shooting many years ago. When he could not find the performance gun parts he wanted, he started building them. The products that followed were superbly engineered and quickly earned a solid reputation. 
While triggers have been Geissele's mainstay, the company branched out into many areas, particularly with parts for the AR/M4 platform. Then, in early 2019, Geissele announced the company would be selling the Super Duty LE.
If you're a cop who isn't overly into guns rest assured, anything manufactured by Geissele is top-tier. While products may be on the pricier side, many within our ranks have come to realize just how well a $200 trigger performs. 
For you Tackleberrys, head here to check out the specs on the Super Duty LE, they are impressive. The rifle is a slick-top, 16-inch barrel, AR-15 chambered in 5.56. The upper and lower are manufactured in house and the internals read like a wish list of everything you'd want to install from Geissele. The model currently offered is designed for patrol and comes with Geissele's own folding iron sights.
Picking up the Super Duty I was first impressed with how light and well-balanced it was. On my scale, before any accessories were installed, it weighed in around 6 pounds, 11 ounces. The handguard is narrow enough in diameter that all sizes of officer will be able to wield it well. 
There is a Picatinny section running completely down the spine and MLOK slots in five positions around the rail (which also feature a blue line on both sides designating it as a "LE"model). The handguard also has a QD (quick-detach), which I used to plug in a Vickers Combat Application Sling from Blue Force Gear. The final end plugged into the QD on the Magpul CTR adjustable stock.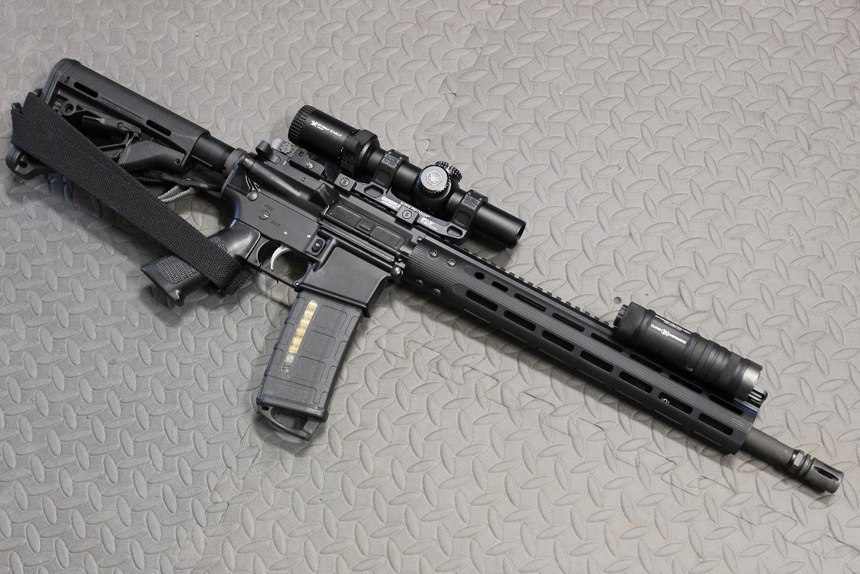 Putting the Super Duty to the test at the CLEFIA Rifle/Pistol Course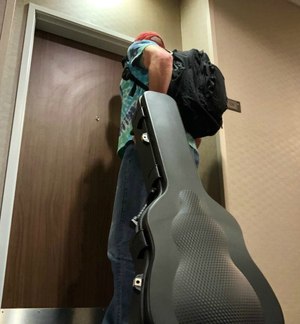 I'm a member of the Colorado Law Enforcement Firearms Instructors Association (CLEFIA). The association has an annual conference where instructors get some good training they can pass on to their students. I thought this might be the perfect setting for the Super Duty LE to go through its paces. I stayed in a hotel for a few nights and drove to training every morning. Making that sensitive transition from room to car (and back) around civilians was a snap with the guitar case from Savior Equipment.
On the last day, I was the only student to show up for the rifle/pistol course. I thought the instructor, Rich Donaghe, might cancel, but I hadn't met him yet. A cop's cop, Rich had a few more years on than me but his career path had kept him a meat-eater, while I'm admittedly more of a keyboard crusher. Rich was not phased in the least by having only one student and quickly put me through some drills. 
Starting at a close range, I drilled on engaging targets from cruiser-ready status. The Vortex Strike Eagle 1-8x24 I'd mounted to the Super Duty LE provided a great field of view and I was able to quickly hit what I was aiming for. We only practiced reloads when they happened naturally, and this occurred frequently. The barrel of the rifle started to heat up and after I noticed it smoking in my hands, I set it down in the shade and took a water break in the low 90-degree weather. 
Next, we set up to check zero on the rifle before moving out to distance. Laying prone on the asphalt I shot three-round groups, needing only four clicks of adjustment to hit a good 100-yard zero with the Geissele Super Precision Mount. One of the groups I shot was .85 inches, balanced on the 30-round magazine with no bipod or squeeze bags. The gun was simply impressive, and the Vortex had me easily obtaining sight picture from varied distances. 
From there, Rich ran me ragged through drills of sprinting and kneeling, firing from varied distances. I guzzled water, sweated profusely, breathed heavily and did my best to hit the man-sized steel. The rifle performed flawlessly, and I learned a lot from a great instructor.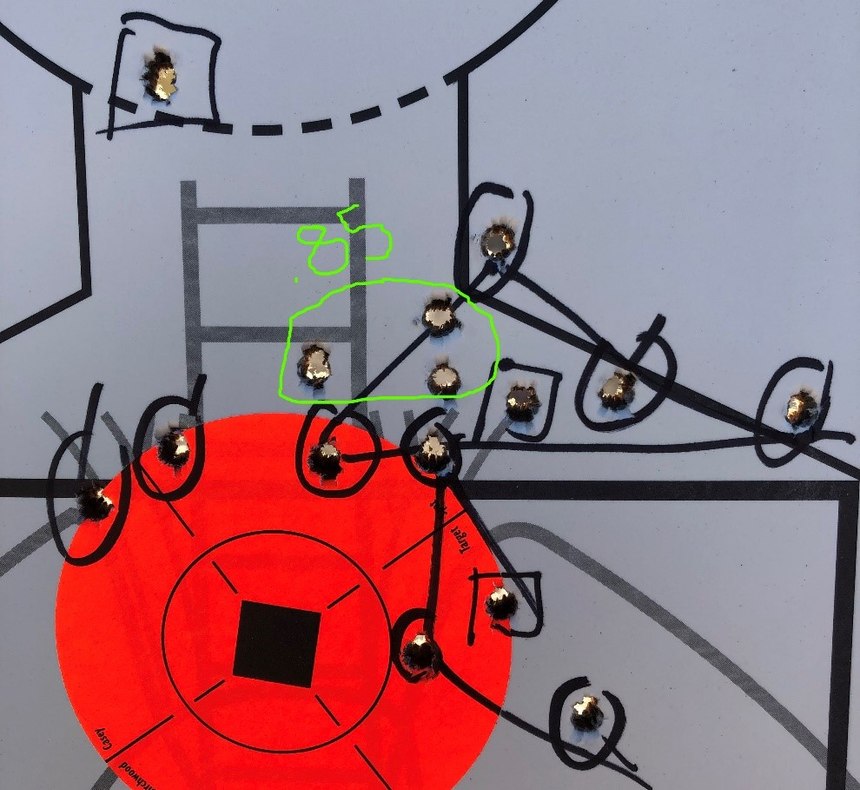 After CLEFIA I continued testing the rifle at my local range. I shot several different types of ammunition including Fiocchi (netted sub-MOA), Winchester, Hornady Frontier and Aguila. I had zero failures of any kind. The rifle simply ran and delivered highly accurate fire. The controls felt great and I especially loved the maritime bolt catch for reloads; it felt like smacking a dinner plate under my thumb. The trigger was of course, outstanding. Measured to average at 5.5 pounds on my digital gauge, it had a building pressure that broke cleanly about 1 to 1.5 millimeters in. Reset was crisp and audible at about the same distance.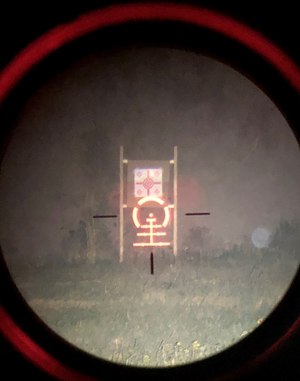 The charging handle is mil-spec and is really about the only thing I'd swap out to suit my own preference. I fired a total of 850 rounds of the above ammo through the Geissele and it was complete joy.
I mounted a Cloud Defensive OWL (optimized weapon light) to the rifle and tried my luck during a night shoot. The OWL is fantastically simple, reversible for lefties, has a built-in activation switch (no wires to route) plus batteries and a charger. It throws a powerful beam and easily lit my target at 100 yards.
Between that and the illuminated reticle of the Strike Eagle, I was discerning and engaging my target at any light level.
Prepare the Overtime!
Some people won't get it when I say cops should buy this rifle. They won't understand the value of a Geissele (a sub-MOA, semi-auto) rifle at $750. Others familiar with the brand being tantamount to quality will start calculating how they can move some funds around to make it happen. This is one of the best retail values police officers can get right now thanks to a company that is passionate about giving back to the law enforcement community. 

Request product info from top Police Weapon Lights companies
Thank You!