A review of police holsters from Aker International
There's a short list of companies who specialize in quality leather gear for law enforcement – among the most popular is Aker International
---
While SHOT Show 2021 has been canceled, Police1 columnists will still be writing about some of the gear they had planned to see at the show, as well as their favorite brands typically on display at SHOT Show. In this article, Mike Wood reviews the latest police holsters from Aker International.
While a lot of the focus at SHOT Show is on high-dollar, sexy items like new firearms, it's important to remember all the less visible items that cops rely on in their daily lives to get the job done. Of all those items, one of the most important is a good holster for your sidearm.
While polymers have made significant inroads in the holster market over the last few decades, there are still some applications where nothing works quite as well as a scabbard made from quality leather. There's a short list of companies out there who specialize in quality leather gear for law enforcement, and particularly holsters for uniformed duty. Among the most popular of these is Aker International, located in Chula Vista, California.
Due to their California roots, Aker is well known among all the major left coast agencies, but the quality of the company's leather gear has helped to spread the brand's reach from coast-to-coast. Aker gunleather is popular with a host of federal, state and local agencies, as well as individual officers who are interested in well-conceived holster designs that are thoughtfully executed.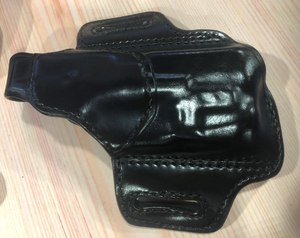 Here's a sample of some of the latest Aker holster offerings:
Aker Nightguard Compact
Many patrol officers choose or are required to carry a weapon-mounted light on their pistol, so there are a host of holsters designed to accommodate them for uniformed duty use. However, many of these holsters are inappropriate for special assignments (such as investigations or undercover work) or off-duty use where concealing a smaller pistol is a priority.
Weapon-mounted lights used to be restricted to service-size pistols, but a revolution in light technology has allowed tactical lights to get smaller as their light output has increased. As a result, units such as the Streamlight TLR6 and TLR7 have become practical for officers to use on the compact and subcompact guns worn in concealment.
To answer this demand, Aker developed the Nightguard series of holsters, which carry the pistol close to the body and retain it with a sturdy thumb break release. In 2020, Aker introduced fits for popular compact and subcompact pistols equipped with the TLR7 and TLR6 lights, respectively. The Model #147C Nightguard Compact holster is available in black or tan leather, in plain finish, and can be ordered for a host of pistols from Glock, Sig Sauer, Smith & Wesson and Springfield Armory. This holster will carry the pistol securely while allowing rapid deployment from concealment.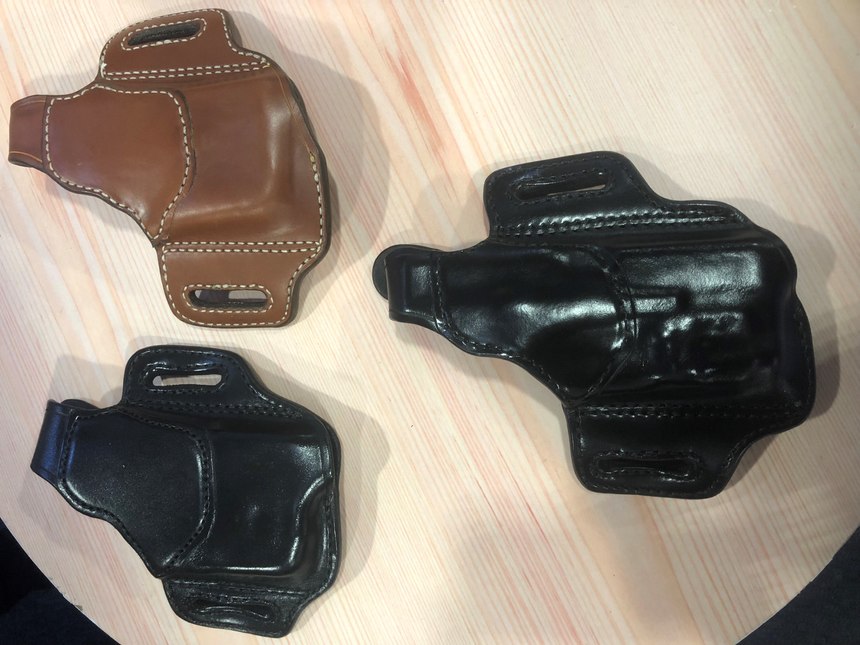 Aker Hugger
The Aker Hugger XL is a classic 2-slot, thumb break scabbard design with a rearward rake that's often known as an "FBI cant." The cut of the pouch provides full coverage for the muzzle, yet also leaves the upper front seam open to accommodate the addition of a slide-mounted reflex sight on the pistol.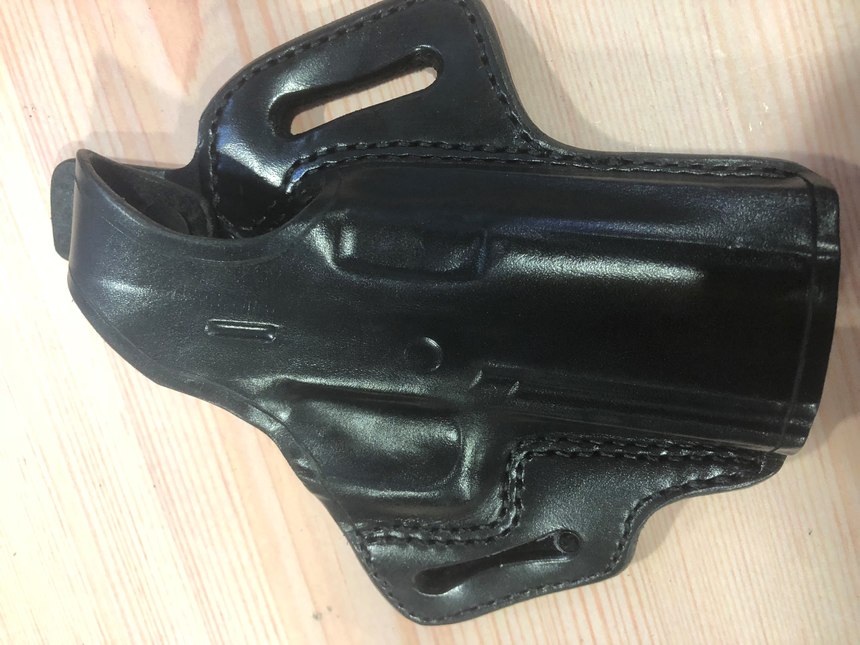 When a major west coast agency recently added the Staccato 2011 pistol (formerly the STI International 2011) to its list of approved duty weapons, Aker was flooded with requests for a concealable holster for the gun. As a result, Aker introduced a fit for the Staccato 2011 in its Model # 178 Hugger XL line for 2020, which will do an excellent job of carrying this large, double-column, .45 ACP pistol in a low-profile manner. The cut for the Stacatto 2011 features a large sight tunnel on the leading edge, to accommodate the tall suppressor-height sights frequently found on the 2011 pistols.
Nightguard Duty Holster
That same agency needed a suitable uniformed duty holster for the 2011 pistol and turned to Aker to provide one. In response, Aker announced a fit for it in their Nightguard Duty Holster for 2020.
The Nightguard Duty Holster is a low-ride duty holster for weapons equipped with tactical lights such as the powerful Surefire X300 Ultra. A thumb break and tension screw provide retention for the pistol, which rides in a suede-lined pouch that's attached to a metal-reinforced belt loop and shank that provides clearance for a uniform jacket. As with all of Aker's products, the trigger guard is properly protected to prevent negligent discharges.
The Model #114 Nightguard Duty Holster is cut to allow the use of slide-mounted reflex sights and is offered in black only, with a choice of plain or basketweave finish. It's an excellent solution for officers wishing to carry the Staccato 2011 or any of the other popular duty guns in police service.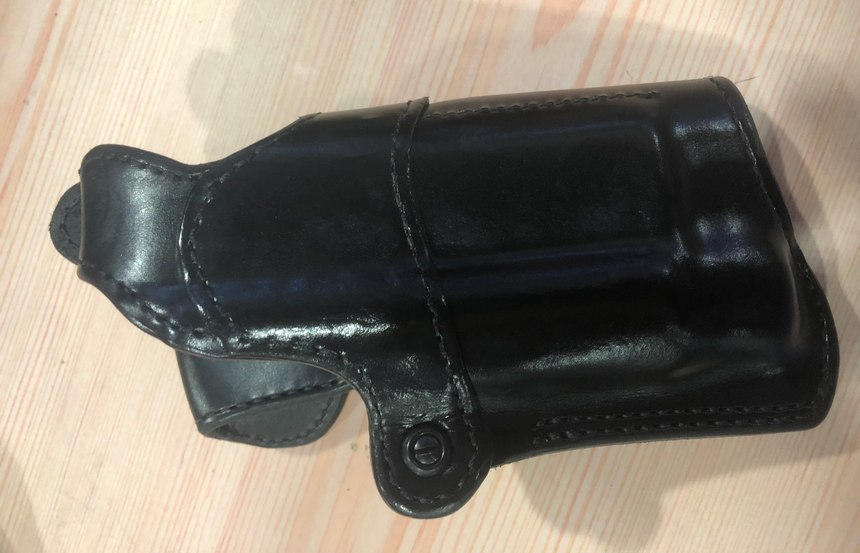 In Memoriam
Just prior to the beginning of SHOT Show 2020, the founder of Aker International, Kamuran Aker, passed away after a battle with cancer. Since 1981, his leather products provided faithful service to a legion of law enforcement officers, military personnel and lawfully armed citizens, who were well-equipped with his quality gear.
Aker International remains in the good hands of Kamuran's son and grandson, who have helped to modernize and grow the company for well over a decade. Their experience and professionalism will continue to keep Aker at the forefront of gunleather production and ensure that the needs of their valued customers are satisfied. They will continue to build on the solid foundation laid by Kamuran almost four decades ago, and we here at Police1 wish them, their families and their employees the very best.

Request product info from top Police Weapon Lights companies
Thank You!