Torches for cops: Illuminate the scene with both hands on your weapon
Streamlight's range of weapon-mounted lights offer brightness that goes the distance at cop-friendly prices
---
By Warren Wilson for Police1 BrandFocus
Streamlight flashlights have been a fixture in law enforcement since before I started doing the job in the 1990s. A few years ago, I was completing a firearms instructor refresher course at the state's police academy. One of the full-time instructors there told me that Streamlight had recently sent them several lights to test out. As is always the case, the Streamlight lights worked well and even the rookies didn't break them, which makes them "cop proof" in my mind. He told me that he always recommended Streamlight to the cadets who came through the academy because of their "cop-friendly pricing." I'd never thought of it exactly that way, but that term is perfect.  
Staples in illumination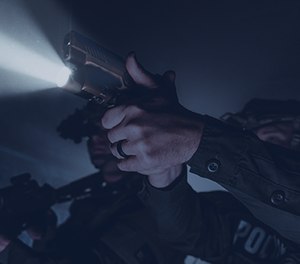 The TLR-1 weapon-mounted light is a perfect example of that. It's both durable and affordable. The TLR-1 is a weapon light intended for the duty pistol, which sports 300 lumens and 12,000 candela. (A quick and oversimplified refresher: 'lumens' is a measure of the brightness at the light head and candela is a measure of how far the light will go.) TLR-1 variations include strobe, IR (infrared) and remote switch options. The TLR-2 has all these options as well as an integral laser sighting system. That said, if you haven't checked out Streamlight in a while, you might just find some interesting new products.
New advancements in weapon lights
One thing I enjoy about Streamlight is they make advancements to their products every year. The standard TLR-1 has company in the weapon light department. The TLR-1 HL (high lumen) has the same dimensions but sports 1,000 lumens and 20,000 candela, giving it a beam distance of 283 meters. That extra illumination can certainly come in handy in both rural and urban environments. It isn't at all difficult to find a duty holster that fits the TLR-1. But, what about off-duty? Considering how often we need a light when on duty, it is perfectly reasonable to be equally prepared for light-deficient environments when off duty.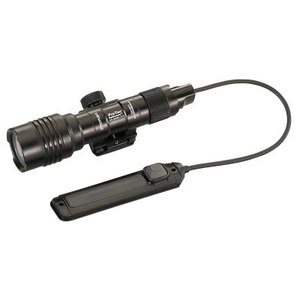 The TLR-7 A is a 500-lumen, 5,000-candela weapon light that fits flush with the muzzle of a pistol with a 4-inch barrel. Many manufacturers of concealed carry gear are making holsters that fit light-bearing pistols. The TLR-8 A has the same features as the TLR-7 A but with an integral red laser sighting system. The consumer also has the choice of a green laser with the TLR-8 A G.
Being an "all-the-lumens" kind of guy, my favorite of all Streamlight's new offerings is the TLR-9 for full-size pistols. This monster pistol light offers 1,000 lumens and 10,000 candela for a 200-meter beam distance. Did I mention it's a pistol light? All. The. Lumens.  
Another exciting thing about  the new TLR-7 A/8 A/8 A G and TLR-9 is they come with two rear activation switch options (high and low) depending on the shooter's preference and hand size. After training officers on the use of firearms for years now, I can tell you how valuable it is to have equipment that fits a variety of cops.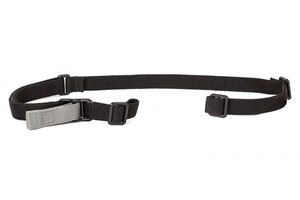 Lights for long guns
Any of the above-listed lights will also work on your long gun, and many cops I know do just that but, Streamlight also has some rifle and shotgun-specific products. The ProTac Series of lights are made to attach to the Picatinny rail of your long gun and can be used with or without a remote switch. ProTac weapon lights range in intensity from 350 lumens / 12,000 candela / 219 meters of the Rail Mount 1 all the way up to the Rail Mount HL-X with a bandit-blinding 1,000 lumens / 27,600 candela / 332 meters depending on your needs and budget. None of the above means anything, however, without modularity. Streamlight makes an adapter plate for all the commonly used law enforcement firearms and many of the not-so-common ones.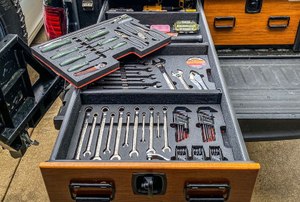 The TLR RM 1 and TLR RM 2 are intended for use on long guns. The more compact of the two, the TLR RM 1 has 500 lumens and 5,000 candela. Its bigger brother, the TLR RM 2 provides 1,000 lumens and 10,000 candela. At just 3.2 inches and 2.74 ounces, the TLR RM 1 would serve well where size and weight savings are critical, while the TLR RM 2 gives the user the illumination distance often needed in situations where rifles are necessary.
Rail or no rail
When it comes to long gun lights, shotgunners without equipment rails need not feel left out. Streamlight's TL-Racker replaces the forend on your Remington 870 or Mossberg 500/590/Shockwave. The TL-Racker puts out 1,000 lumens and 20,000 candela for a beam distance of 283 meters. This integral weapon light activates directly from the forend via large embedded switches where the shooter's hand naturally rests. That means there's no added bulk to the shotgun and therefore nothing to snag on the way out of the vehicle rack when time is of the essence. The TL-Racker also comes in orange for your less-lethal shotguns.
Cop-Friendly Company
All these Streamlight weapon lights are made of anodized aircraft aluminum in the interest of durability and weight savings. They offer a variety of options to fit almost every mission. Whether your priority is compactness, infrared, high lumen or lasers, Streamlight has what you need. If you're looking for the great combination of cop-proof construction and cop-friendly pricing, take a fresh look at Streamlight.
About the author
Warren Wilson is a lieutenant with the Enid Police Department in Oklahoma. He is a former SWAT team leader, current firearms instructor and writer. He has been a full-time law enforcement officer since 1996.
Request information from OfficerStore.com
Thank You!