Slideshow: The newest firearms, protective equipment and tactical technologies for LE at SHOT Show 2023
Check out what got Police1 columnists excited at the largest event of its kind in the world
---
Every year, Police1 columnists travel to Las Vegas for SHOT Show, the largest event of its kind in the world. 
Nearly one-third of the SHOT Show's exhibit halls are dedicated to protective equipment and tactical accessories needed by law enforcement, SWAT teams, private security and the armed forces.
In addition, SHOT Show's LEEP (Law Enforcement Education Program) focuses on protection measures and practical execution specifically for law enforcement agencies.
In the following slideshow, check out some of the newest gear on display, plus bookmark our main SHOT Show coverage page for ongoing product reviews and updates from the show.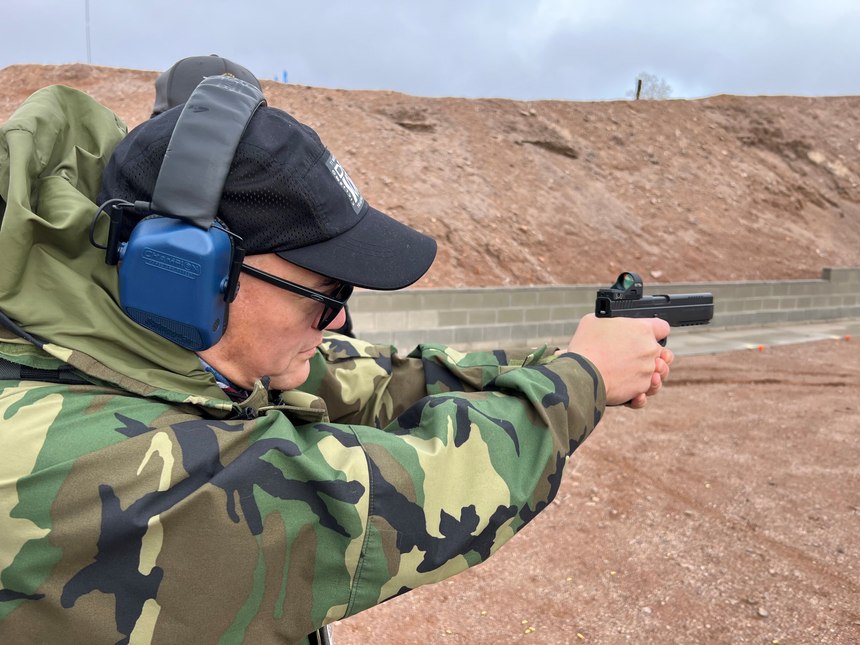 Rock Island Armory's 5.0's frame is part alloy and part polymer, which takes advantage of recoil-reducing physics. (Photo/Gene Whisenand)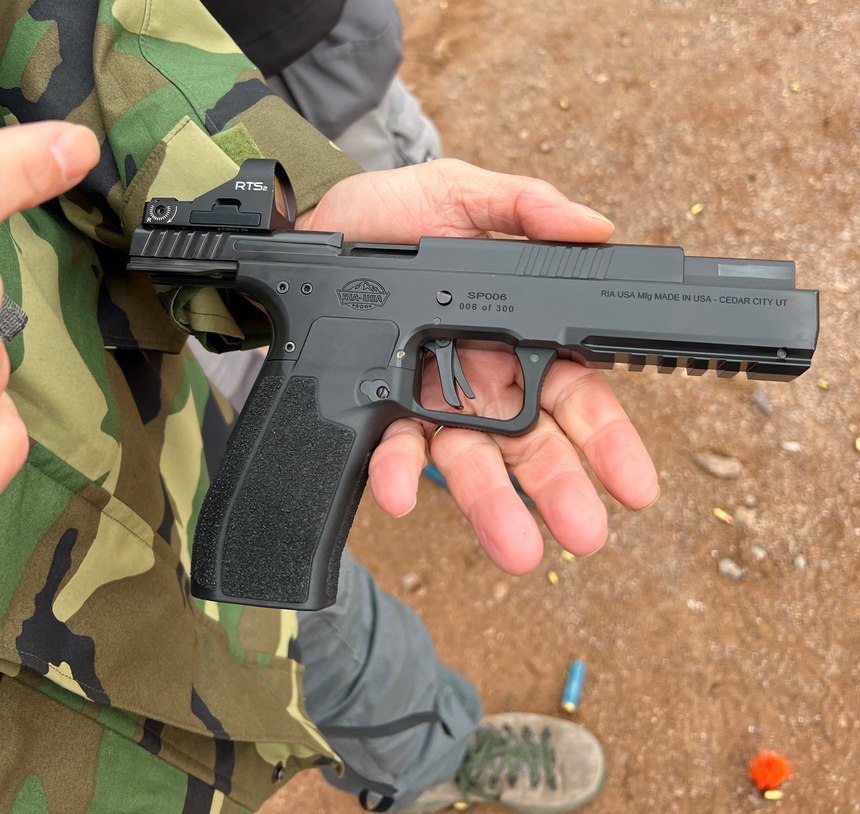 The RIA 5.0 is the newest, and most innovative in the RIA line of handguns. It has a non-tilting locking system, modular, hammer-fired, fire control system and a tuned trigger. (Photo/Gene Whisenand)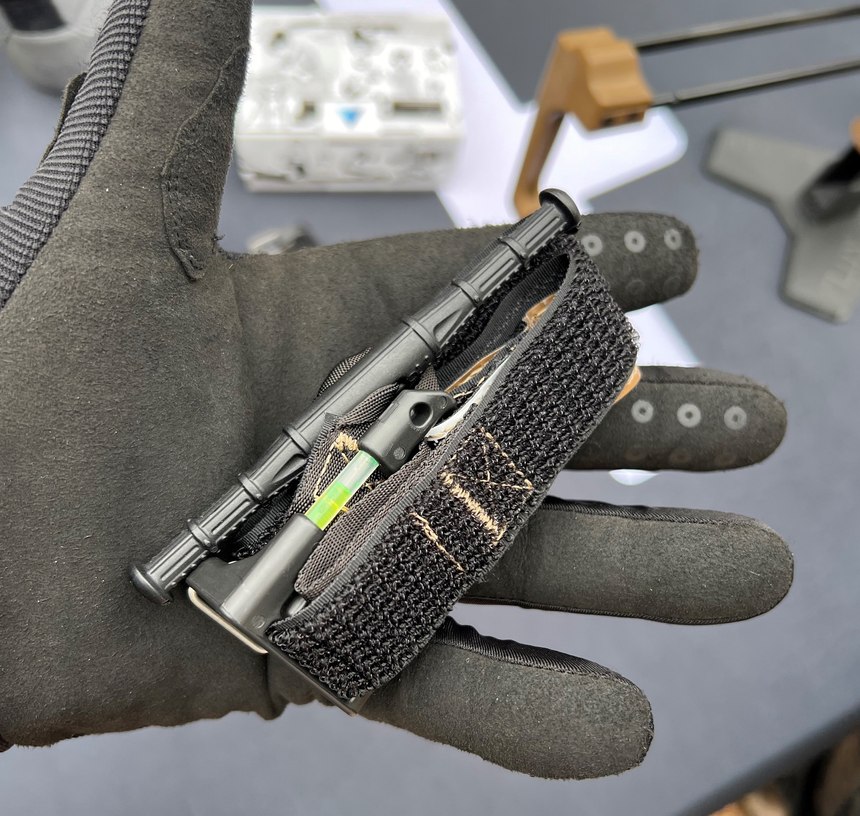 The ETQ (Everyday Carry Tourniquet) Tourniquet from Snakestaff Systems is a keychain-sized TQ with a full-sized textured windlass and a carabiner closure. The yellow item in the photo is an attached chemlight. (Photo/Gene Whisenand)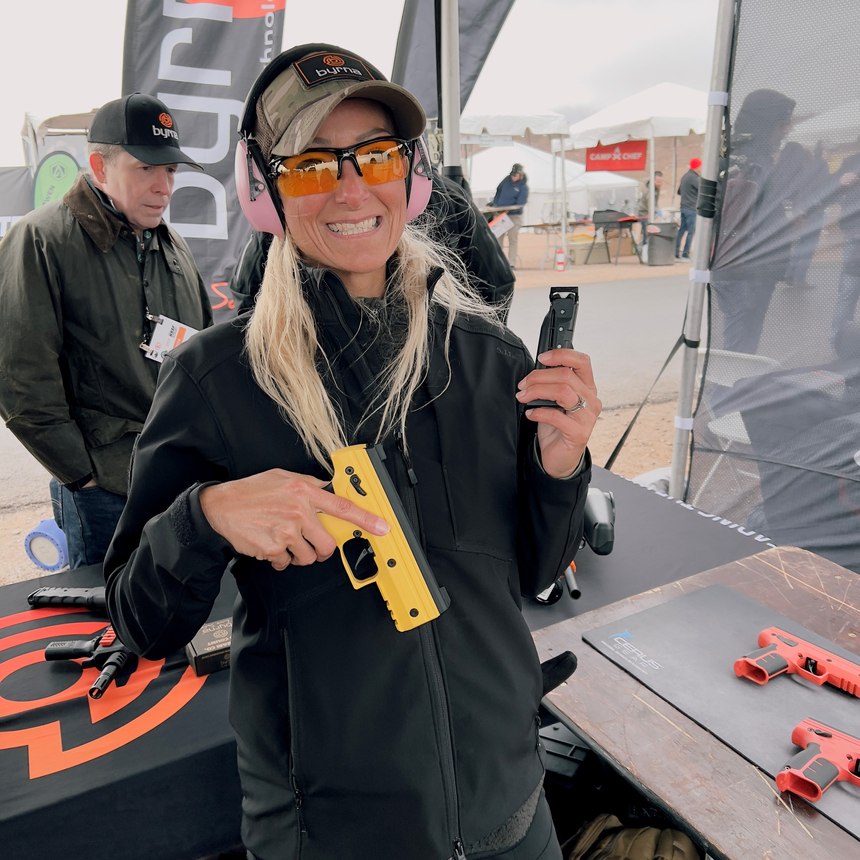 The Byrna SD fires .68 caliber projectiles in kinetic, inert and irritant configurations. The CO2 cartridge is pierced on the first trigger pull, making this an outstanding personal defense and LE tool. (Photo/Karren Bertomen)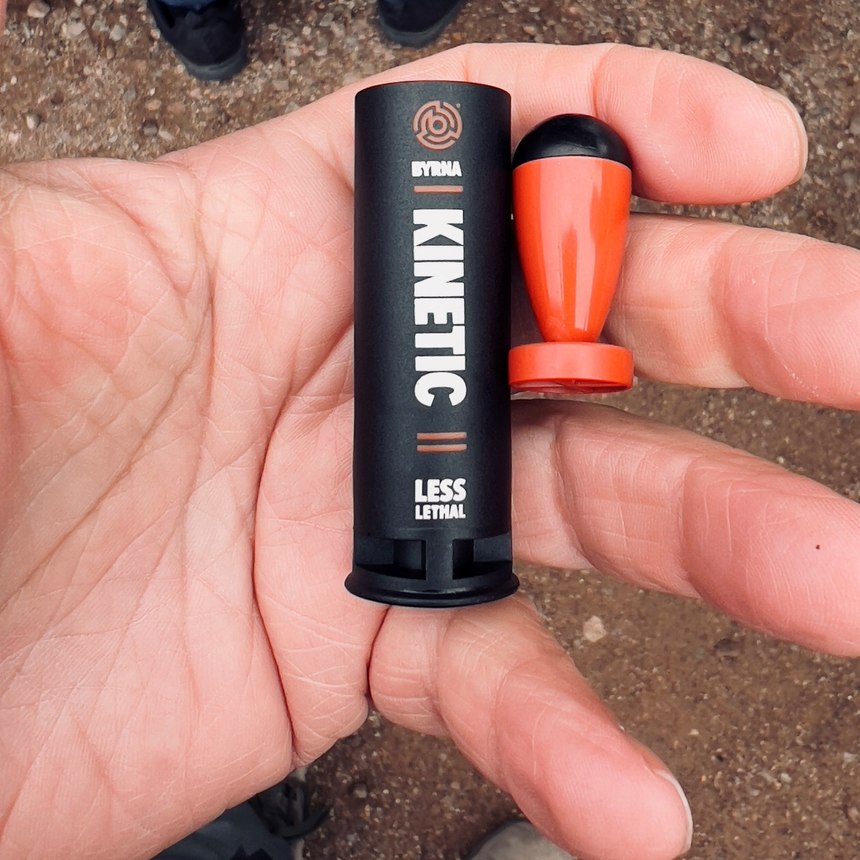 Bryna had some 12 gauge kinetic less lethal rounds at SHOT, which are fin stabilized. (Photo/Lindsey Bertomen)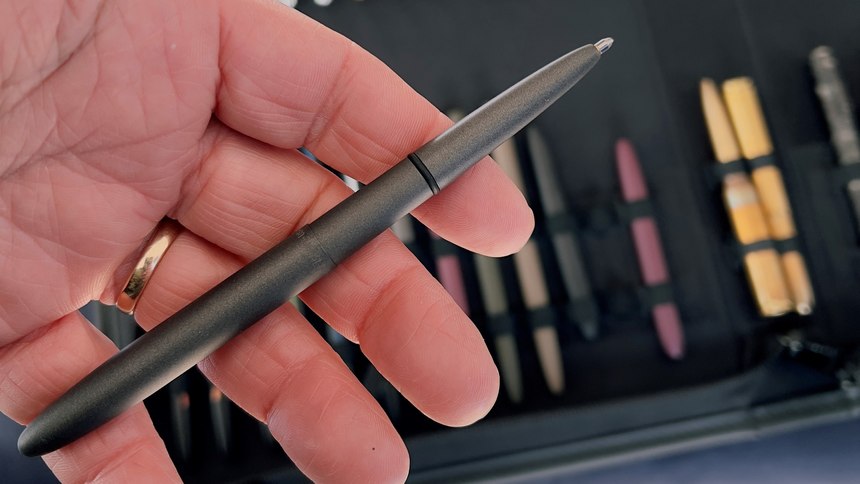 Fisher Space Pens introduced a new Tungsten Cerakote finish, making an almost indestructible pen more indestructible. Lindsey has had a Fasher Space Pen for 40 years. This one will last even longer. (Photo/Karren Bertomen)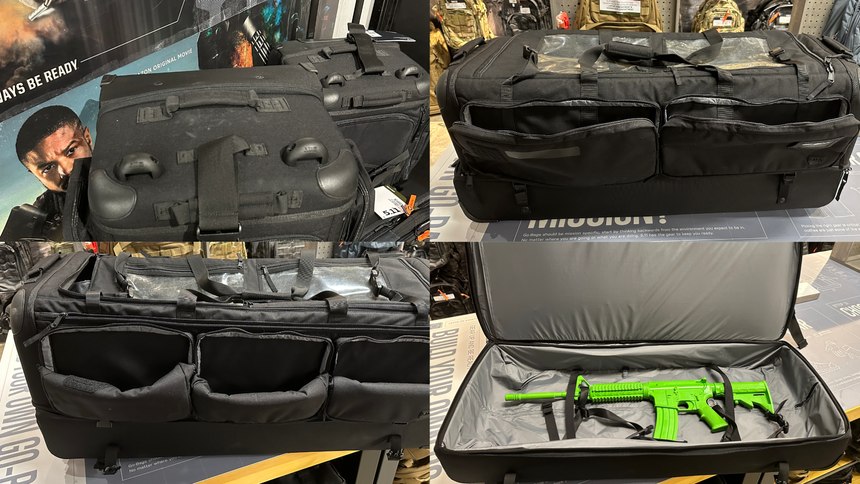 5.11's C.A.M.S. 3.0. bag can fit two rifles in their own bottom compartment and has two large equipment pockets on one side, three on the other and three document pouches. (Photos/Ron LaPedis)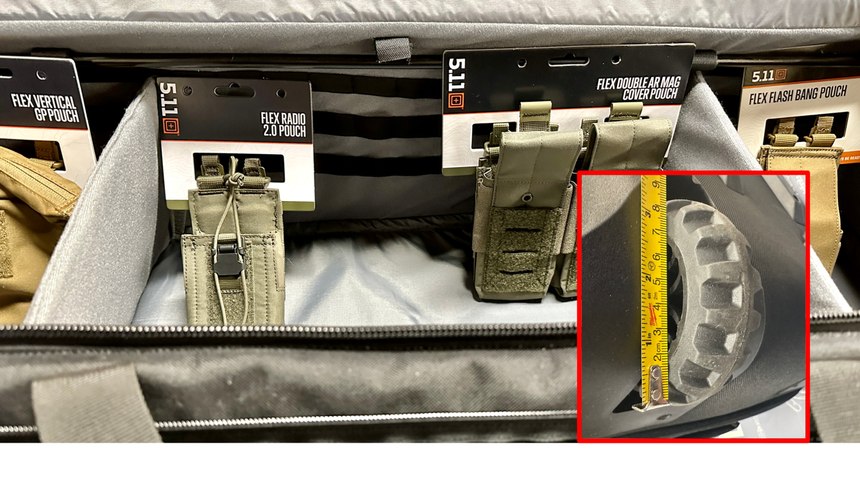 Velcro-topped MOLLE and two movable dividers let you throw a lot of stuff into 5.11's C.A.M.S. 3.0. bag without it shifting. Note the large wheels for stability. (Photos/Ron LaPedis)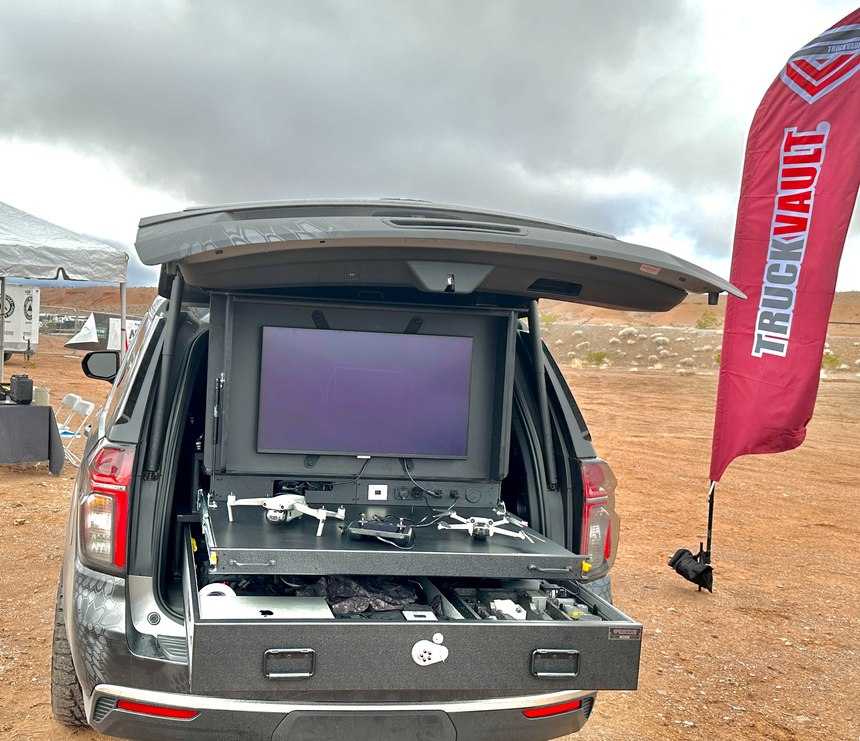 This is the eighth version of TruckVault's made-in-USA drone control center product. (Photo/Ron LaPedis)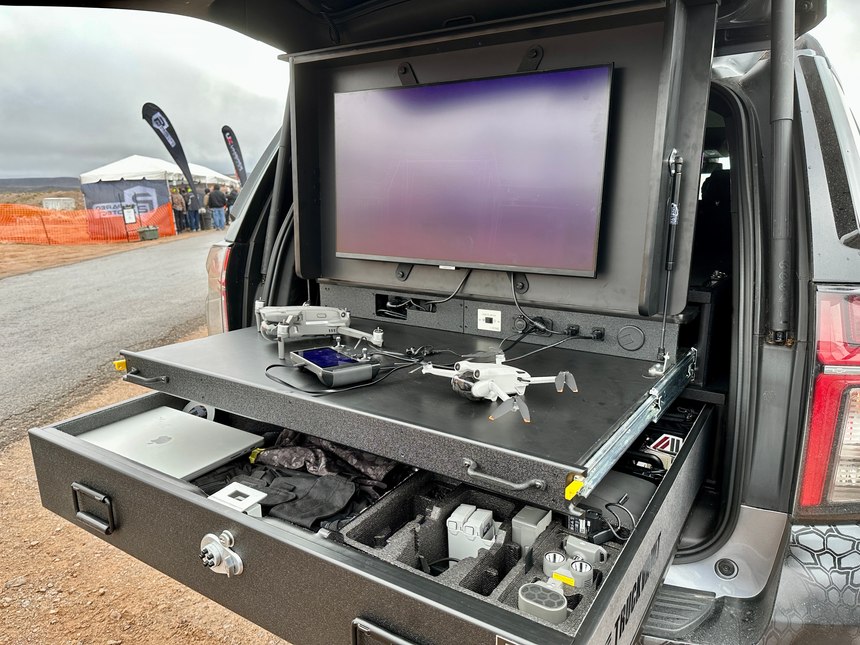 A large pull-out shelf with multiple charging outlets makes it easy to work on your drones. (Photo/Ron LaPedis)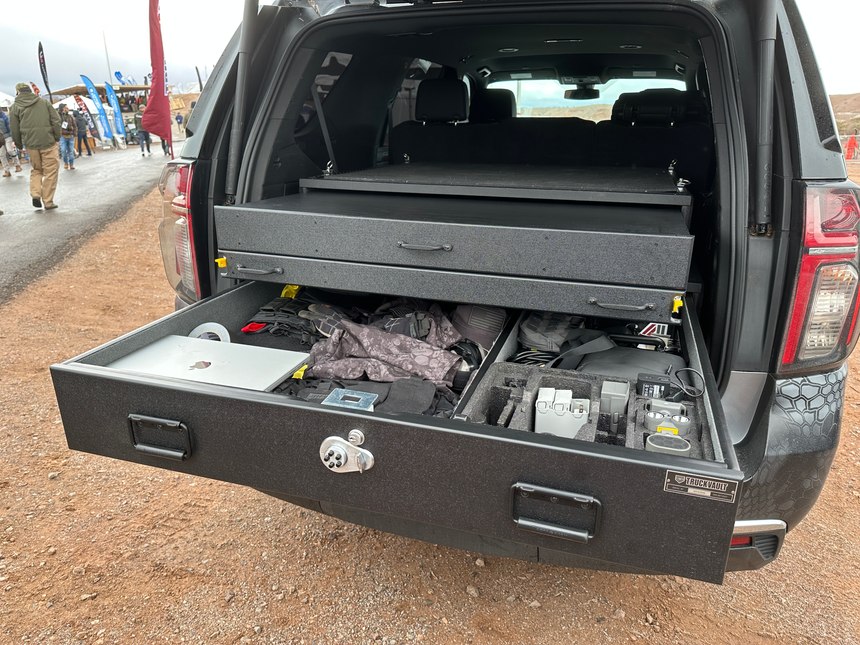 The list price is projected at $4,500-$5,500 when it is released in February 2023. (Photo/Ron LaPedis)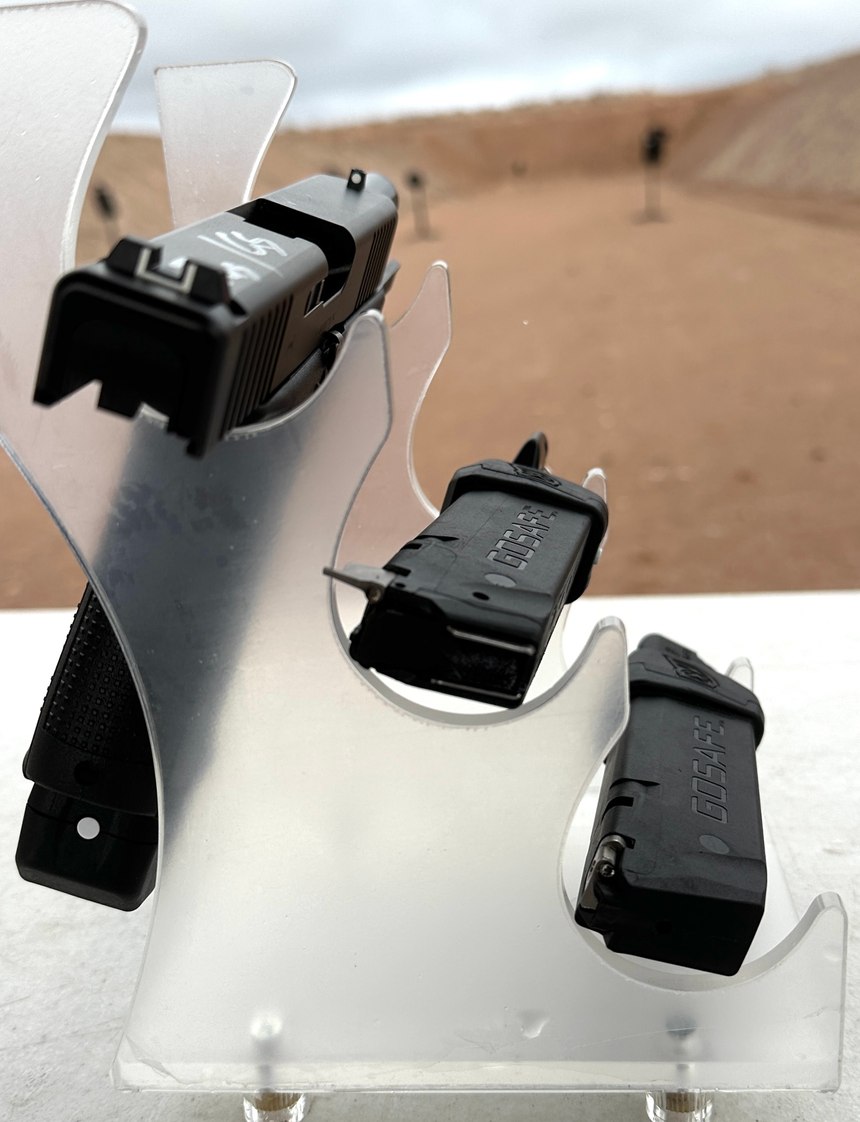 The Gosafe is a completely different approach to securing handguns – a locking magazine. (Photo/Ron LaPedis)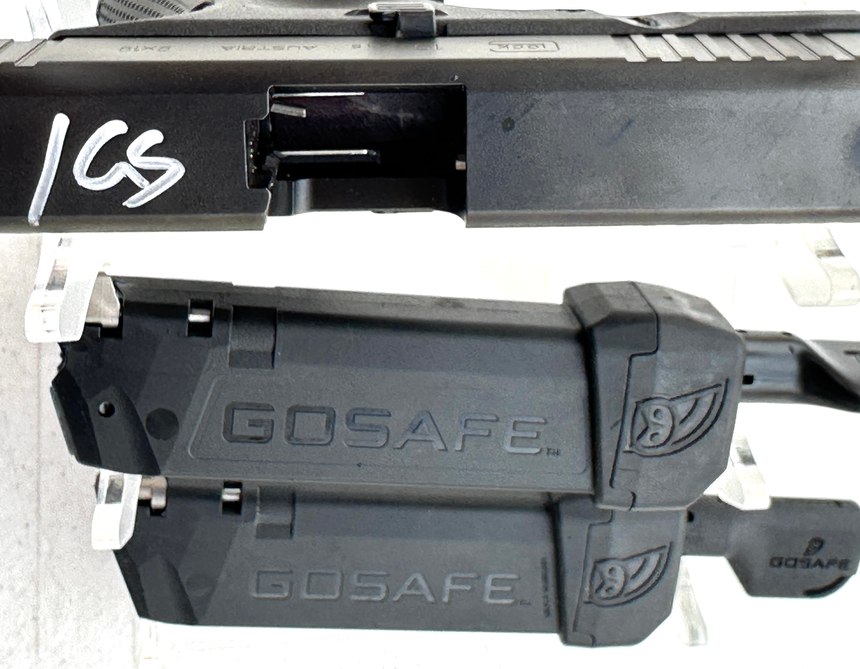 The high-security barrel lock is at the bottom of the magazine, allowing it to work in all holsters. (Photo/Ron LaPedis)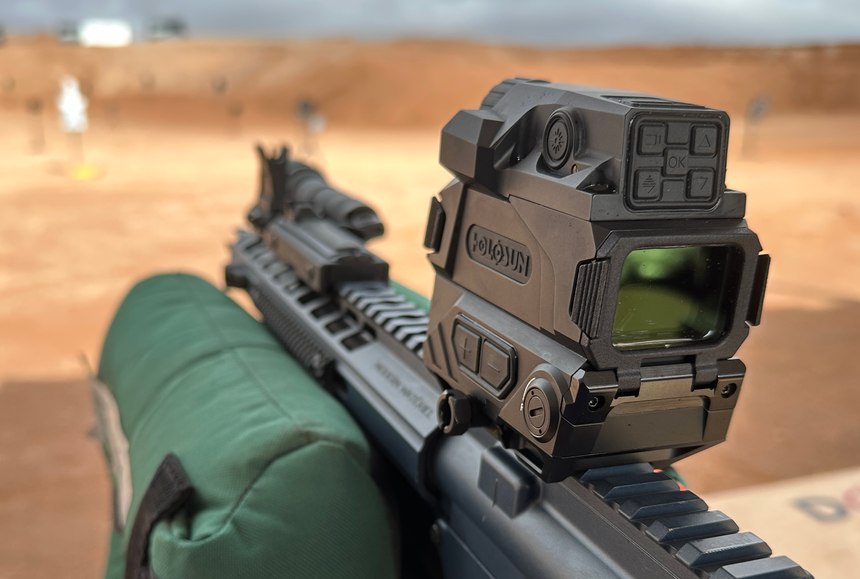 View from the rear showing the mount and controls. (Photo/Ron LaPedis)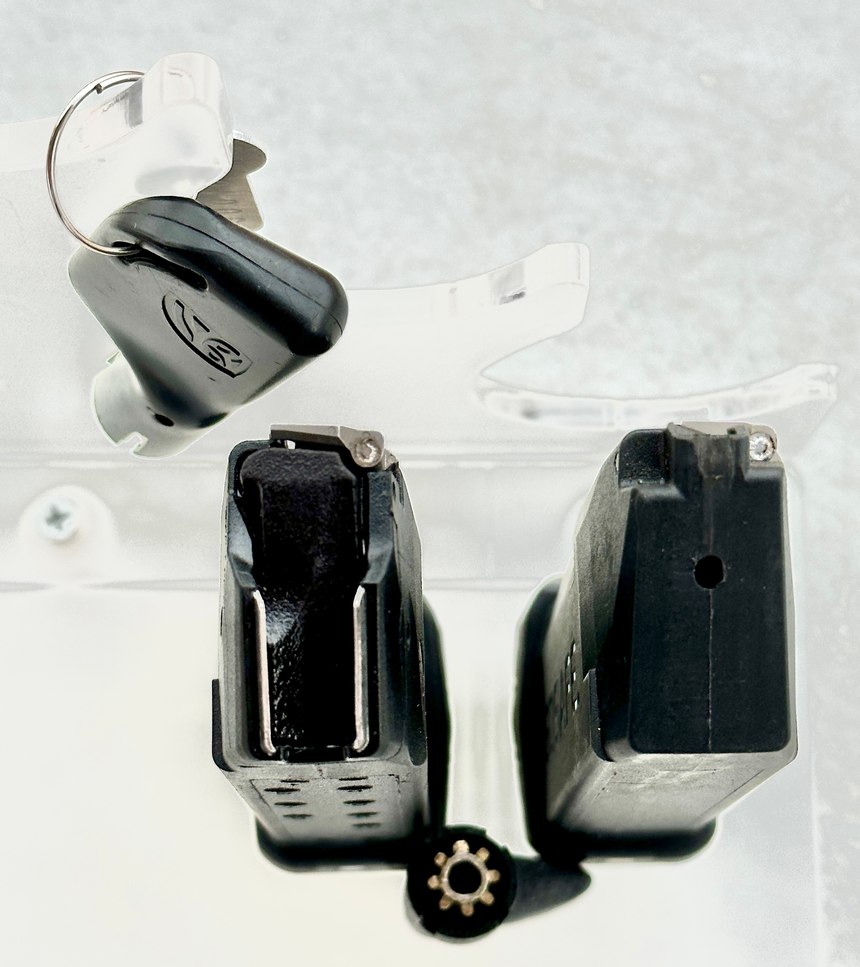 For agency purchases, multiple magazines can be keyed alike, or a master key can be created for the agency armorer. (Photo/Ron LaPedis)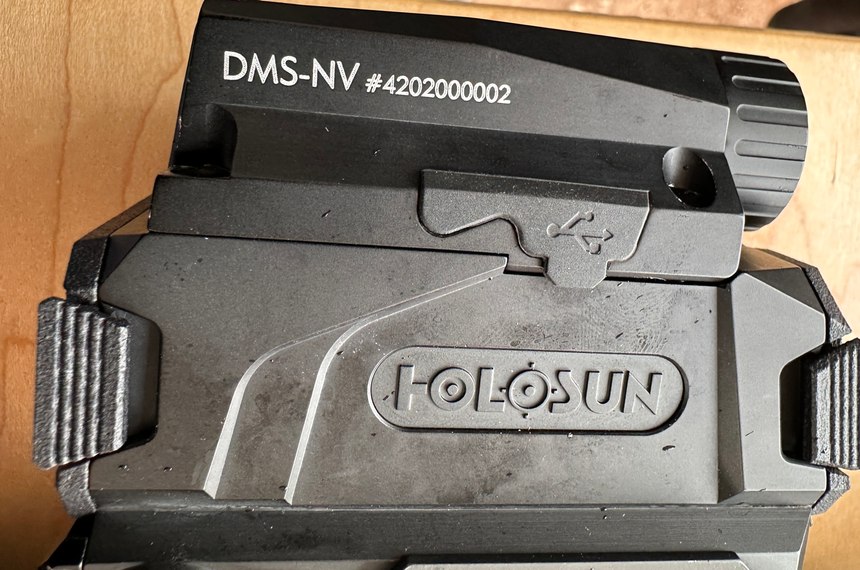 Holosun's newest rifle sight is dual-wavelength, available in visible + night vision or visible + thermal. (Photo/Ron LaPedis)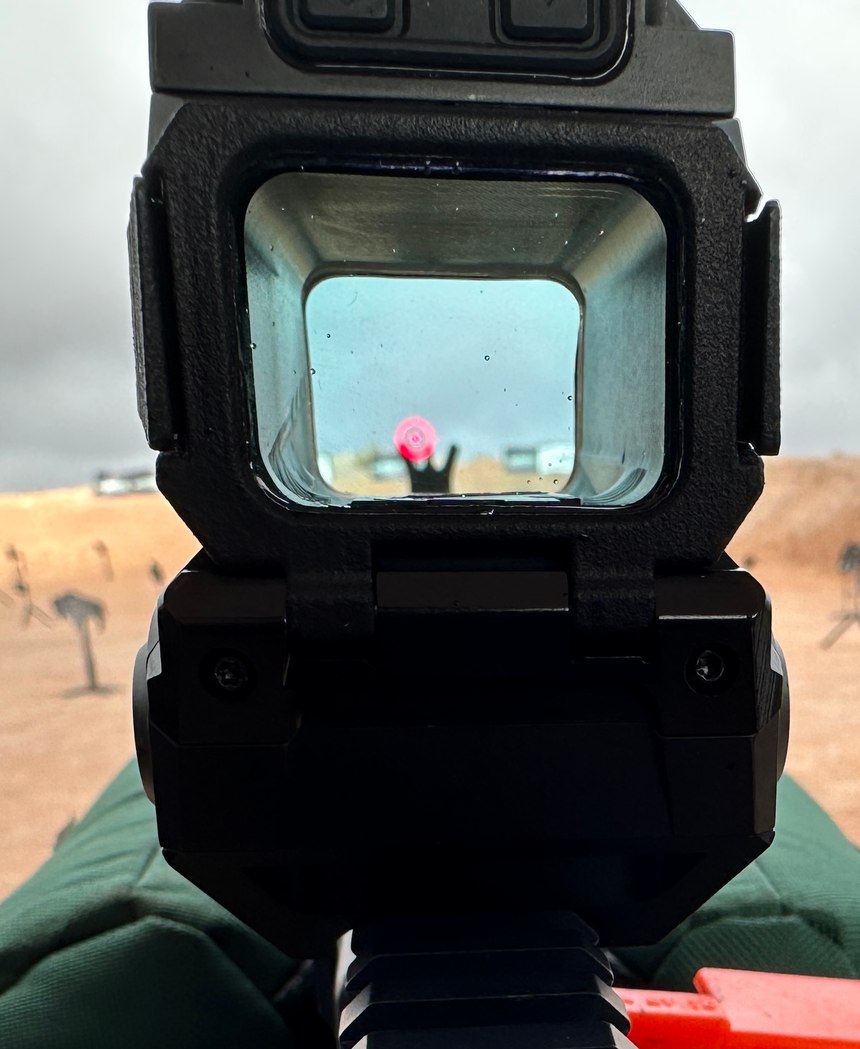 Visible light red dot. (Photo/Ron LaPedis)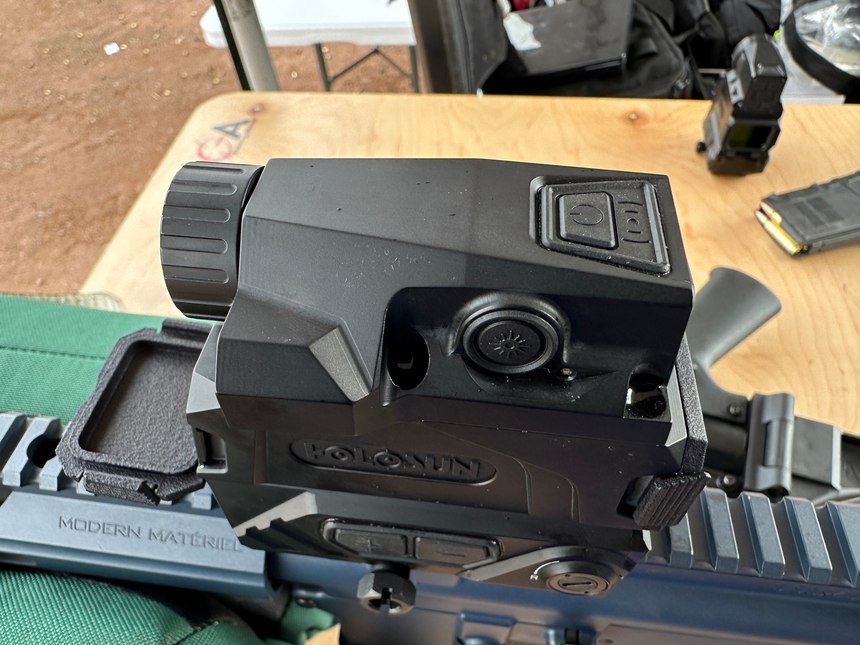 The camera up top delivers the thermal or night-vision image through the visible optical path, letting you put the red dot right on target. (Photo/Ron LaPedis)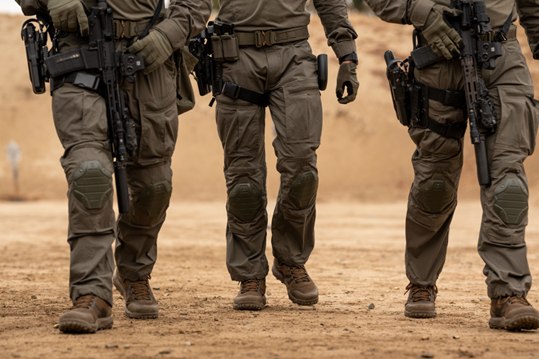 5.11 Tactical is debuting its new, highly technical XTU uniform at SHOT Show. (Photo/5.11)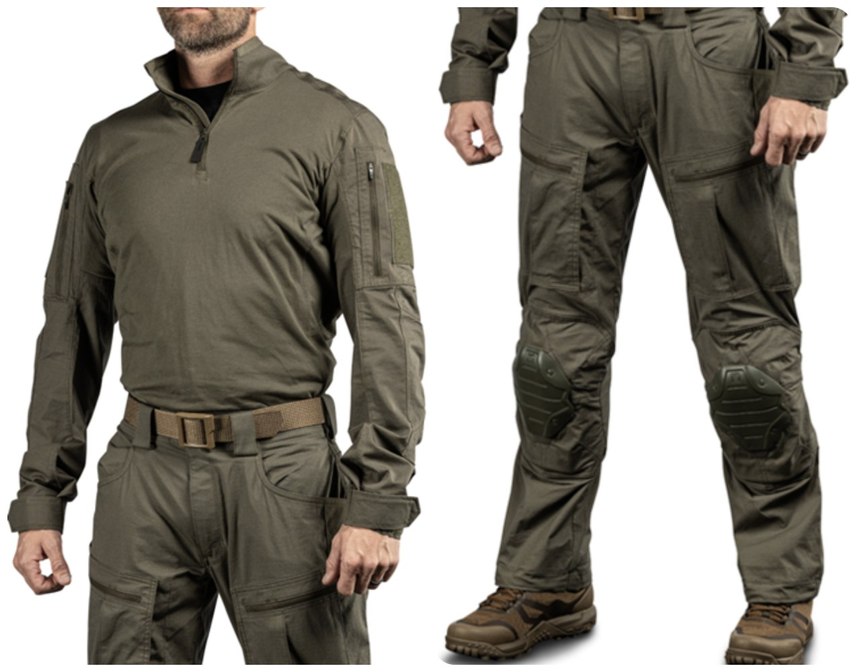 5.11's V.XI Collection offers multiple pieces of apparel constructed to work together in layering systems. The initial offering of the V.XI Collection will include a new XTU uniform featuring a long-sleeve rapid shirt and pant. (Photo/5.11)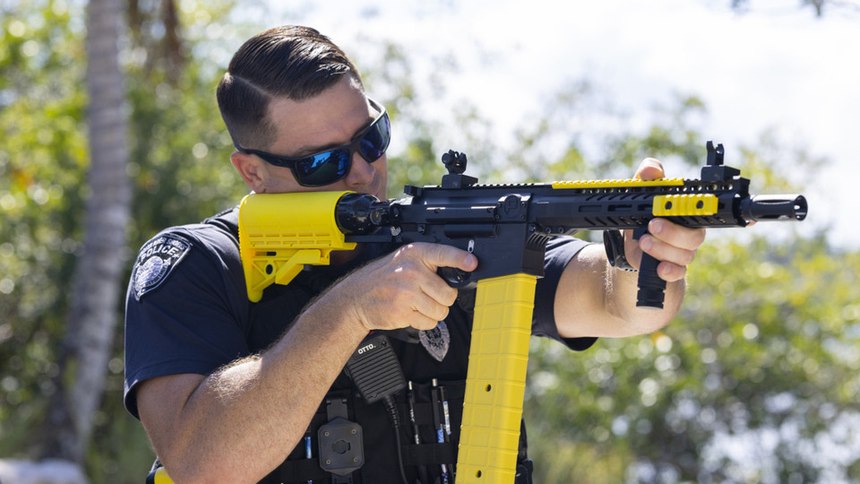 Effective at up to 150 feet, PepperBall's VKS PRO offers many new features, driven by real-world input from law enforcement officers worldwide. (Photo/Pepperball)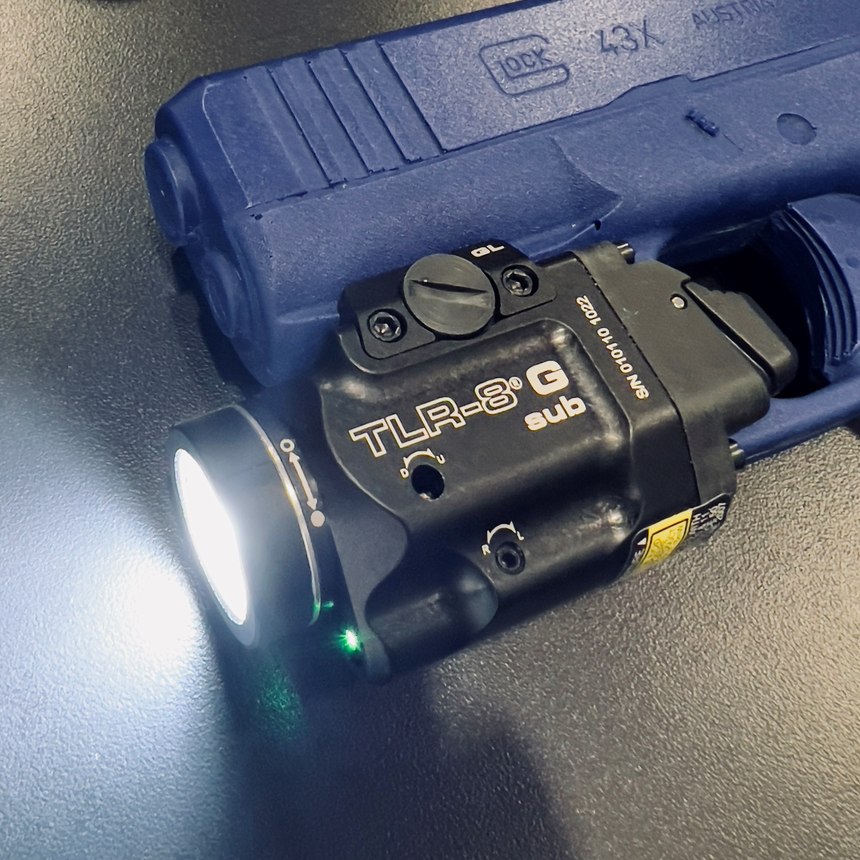 Streamlight's TLR-8SUB G is tiny, bright, and easy to control without changing anything about the grip. (Photo/Lindsey Bertomen)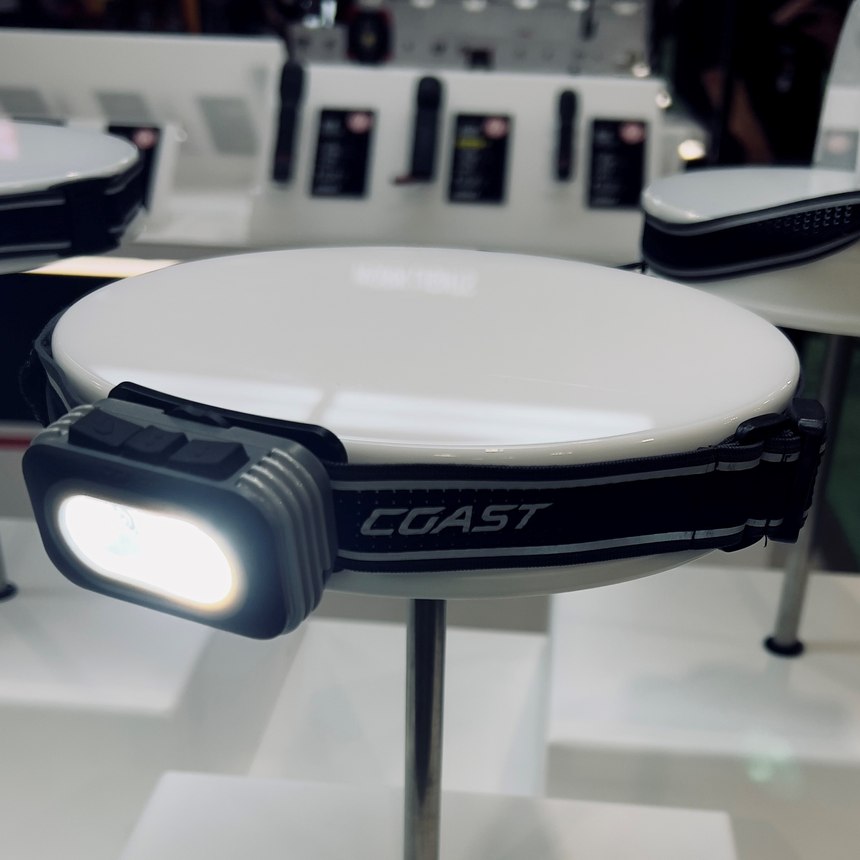 The Coast RL20RB is ideal for bike patrol, as well as for crime scene investigation. (Photo/Lindsey Bertomen)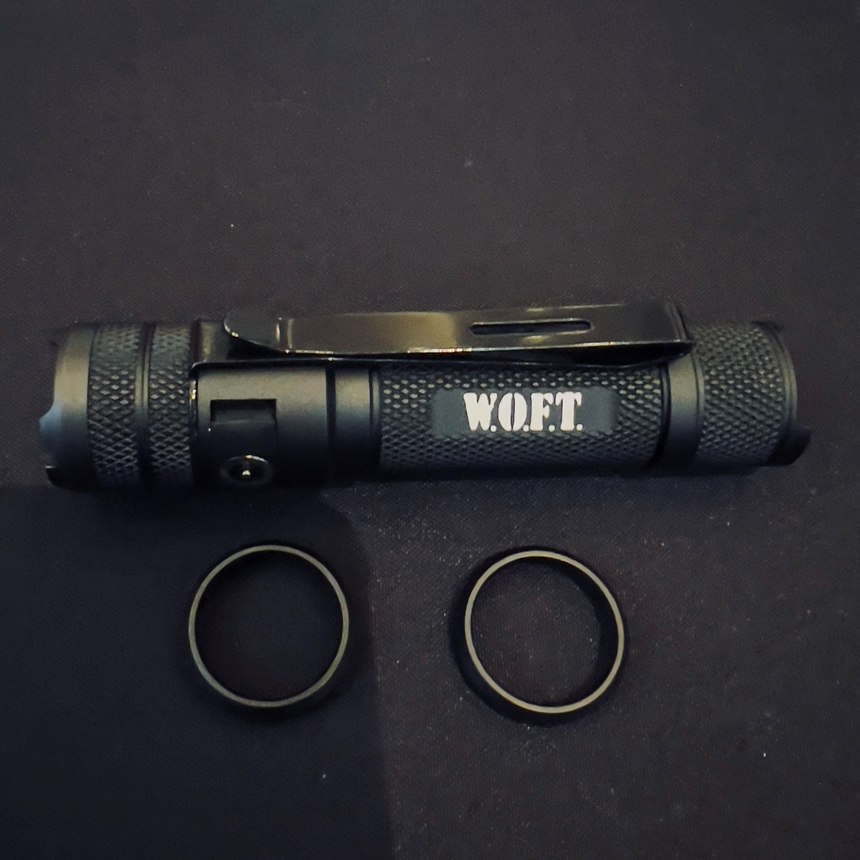 The PowerTac WOFT is a pocket-sized EDC torch with self-defense features. (Photo/Lindsey Bertomen)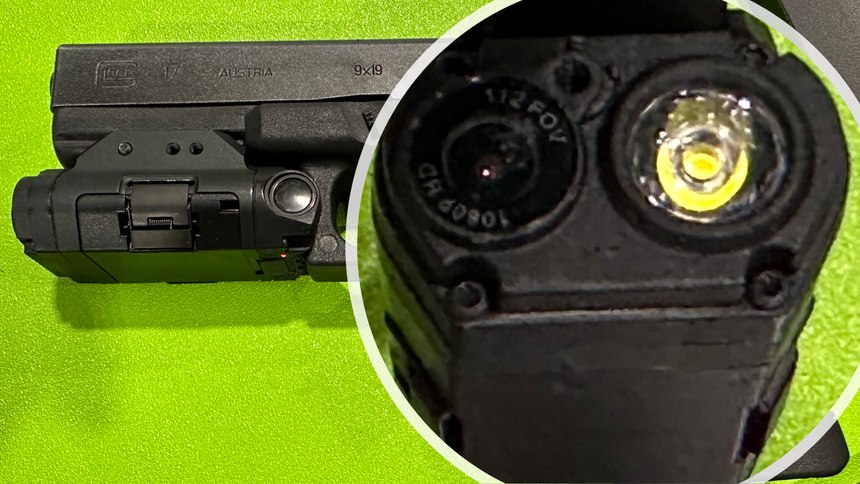 Viridian's FACT Duty Gun Camera features an HD camera, microphone and 500 lumen tactical light with a removable, rechargeable battery. (Photo/Ron LaPedis)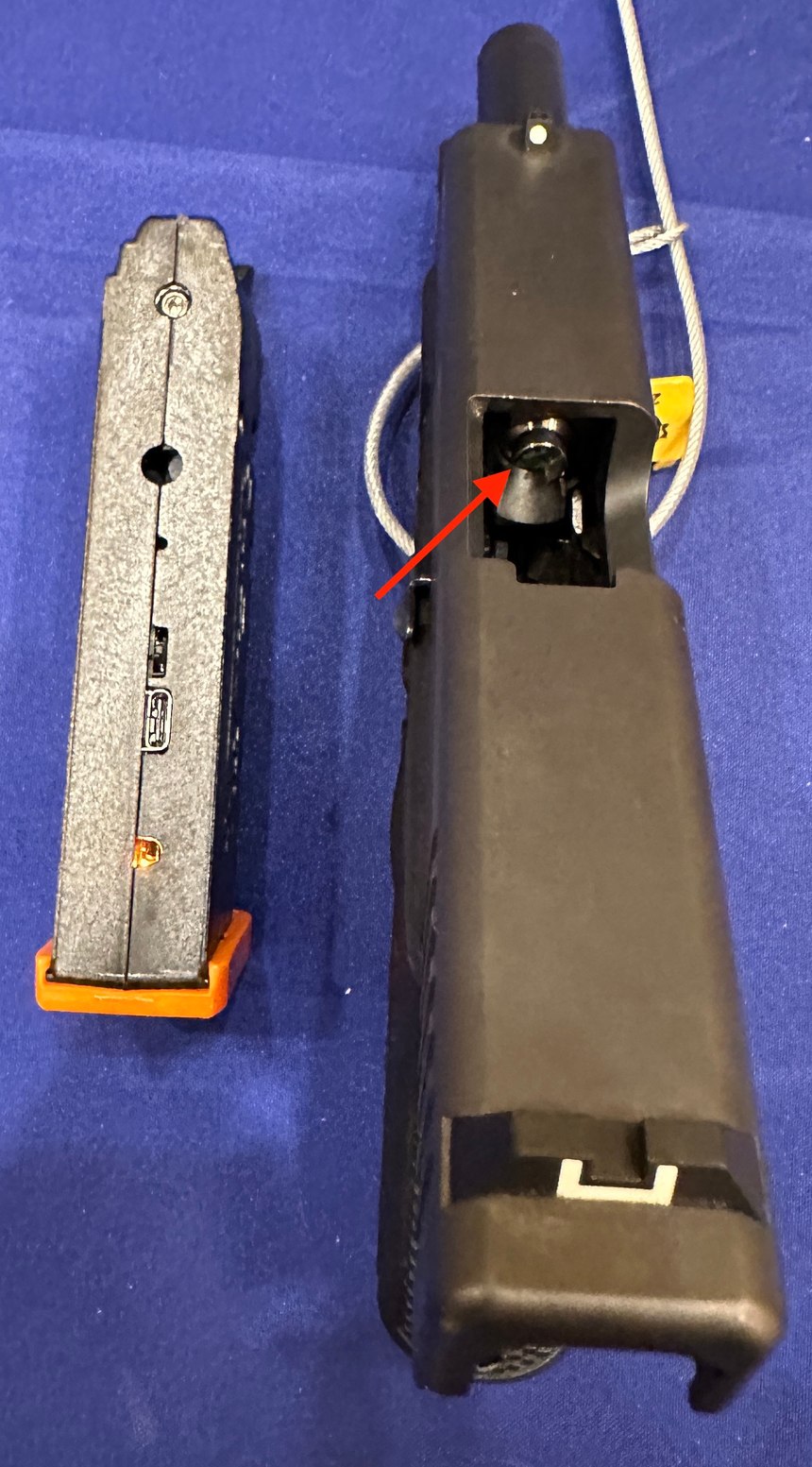 DryFireMag makes a magazine that resets your trigger every time it is pulled when inserted into the magwell of a compatible firearm. (Photo/Ron LaPedis)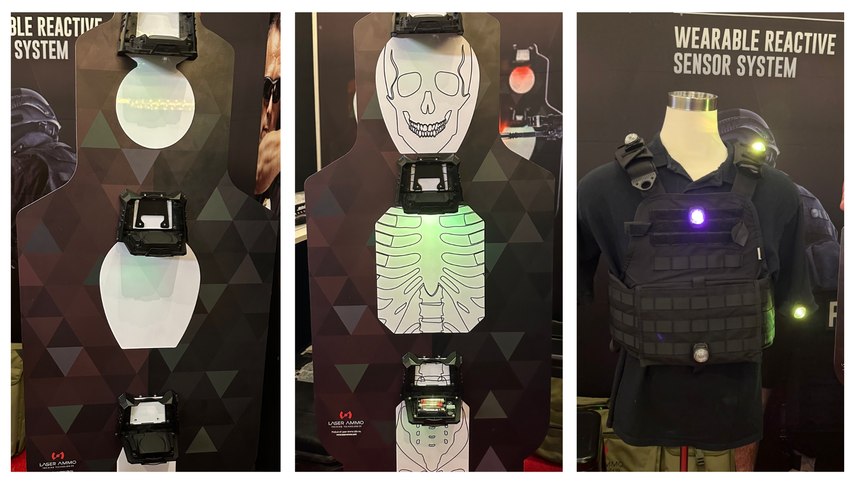 Laser-Ammo's CQB (Close Quarter Battle) in a box mounts three modified versions of Laser-Ammo's consumer-level laser shot detection system on a body-sized cutout that is mounted on a stand that can be placed nearly anywhere. (Photos/Ron LaPedis)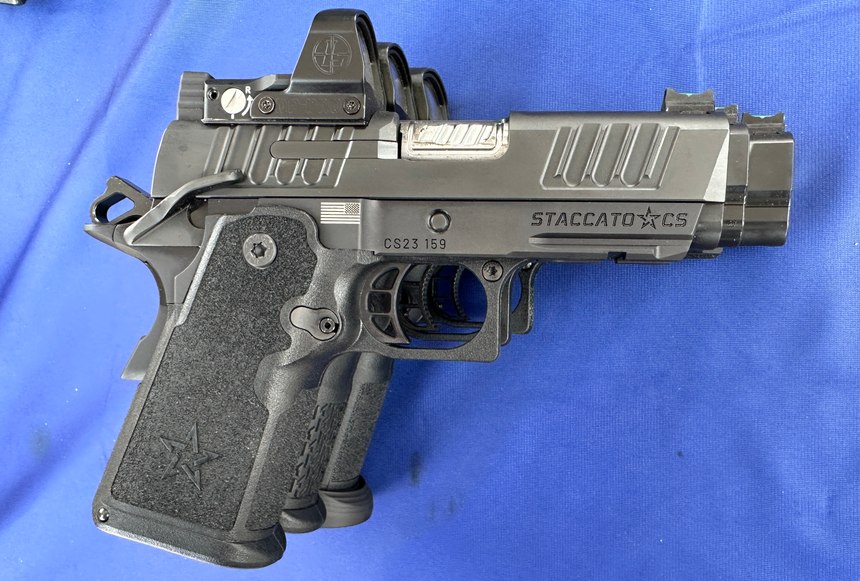 New for 2022 is Staccato's highly anticipated CS, which some may think is simply a smaller version of their concealed carry C2. But the CS is a completely new firearm with patent-pending innovations. (Photo/Ron LaPedis)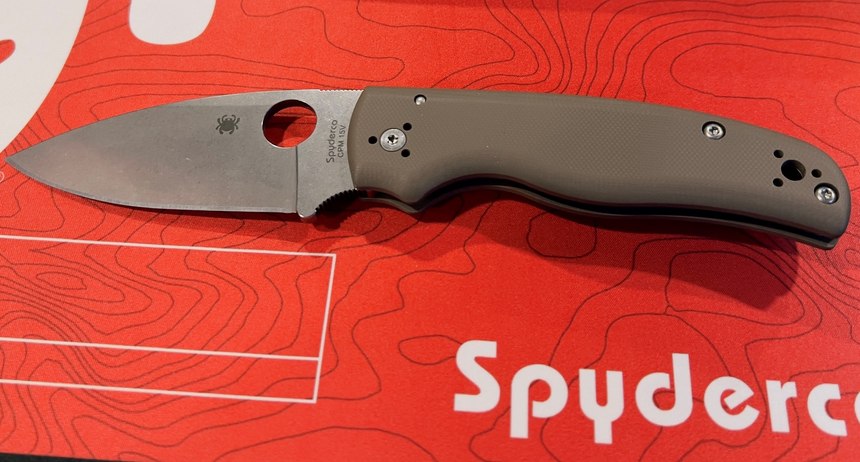 The Spyderco Shaman with CPM 15V is Lindsey Bertomen's #1 choice for knives discovered on the SHOT Show floor. It's not just the Shaman design, which is superior, by the way. This knife is fashioned from a steel that has amazing edge retention. It also bears the Big Brown Bear logo, already making it in great demand. (Photo/Lindsey Bertoment)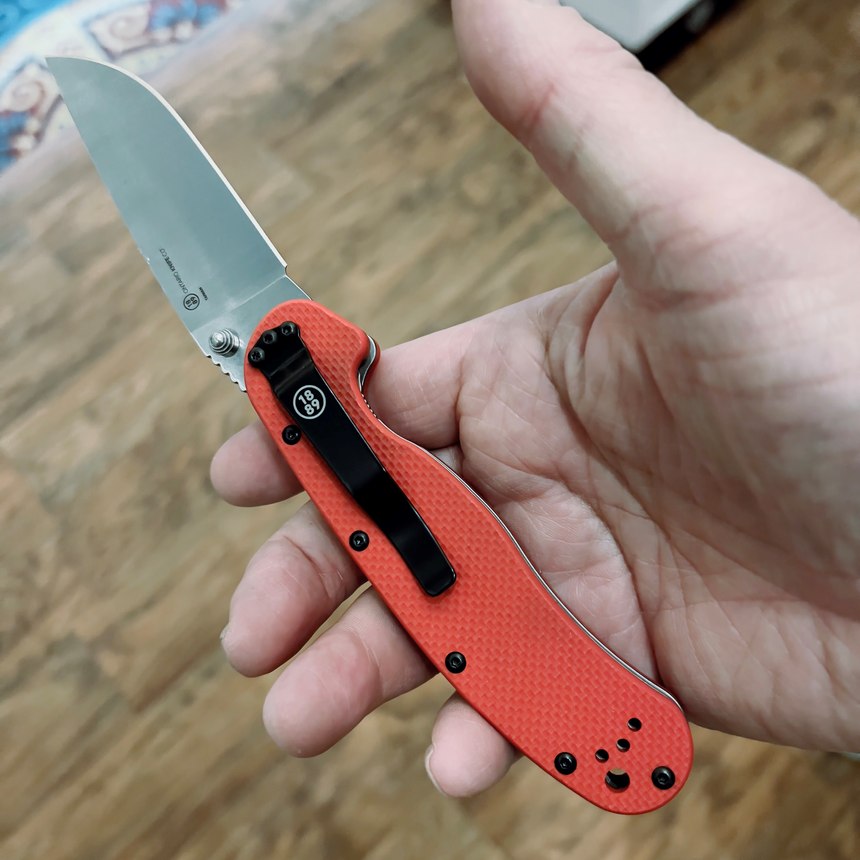 The RAT-1 knife is probably the best bargain in EDC knives. The quality of this knife and the usability of the design go far beyond its price point. (Photo/Lindsey Bertomen)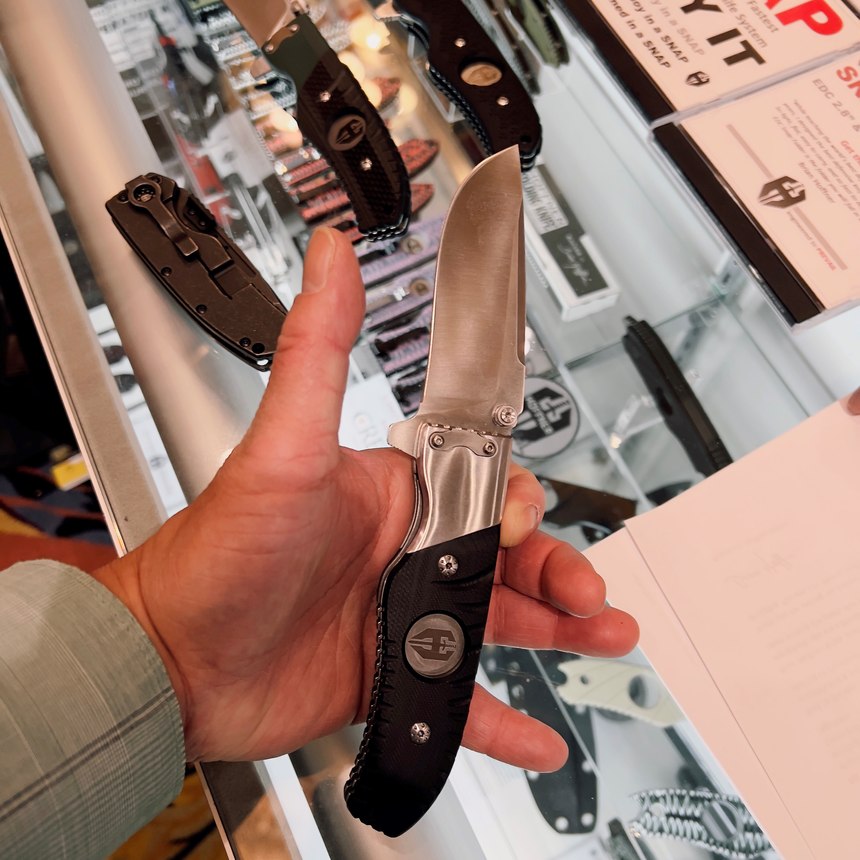 The Hoffner Knives Creed II isn't just a premium carry knife, it is consistent with the company's training system. Made of D2 steel and stainless hardware, it is a lot of knife in the hand. (Photo/Lindsey Bertomen)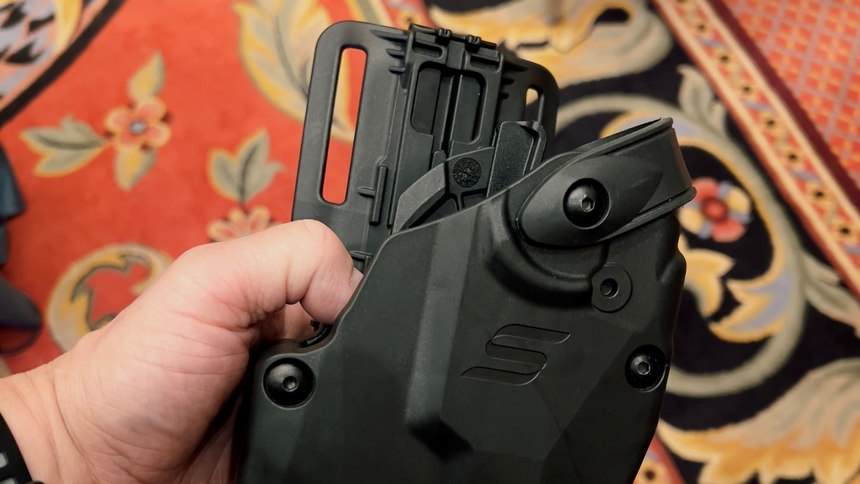 Lindsey Bertomen says the SafariVault is one of the most reinforced and robust duty holsters Safariland has ever designed. (Photo/Lindsey Bertomen)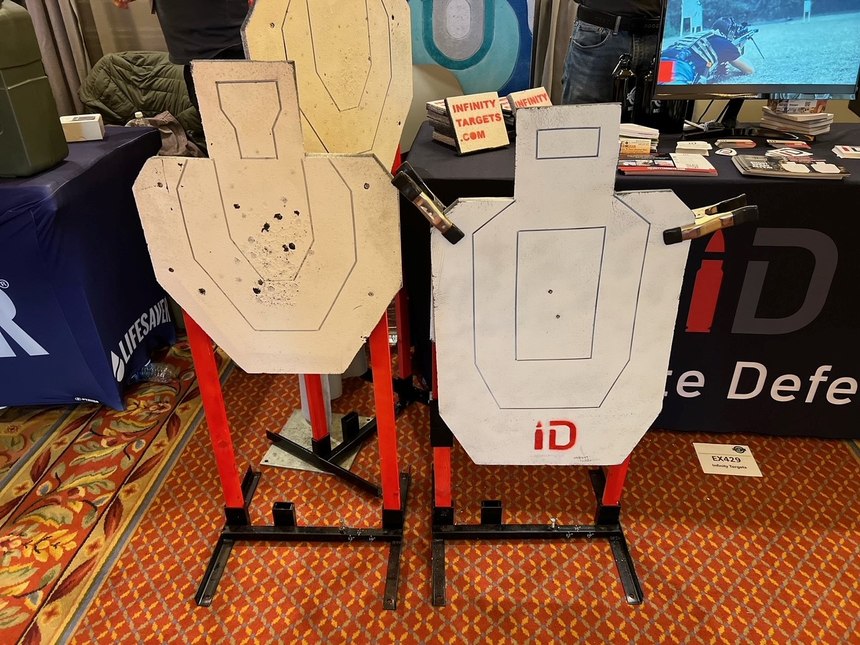 Infinity Targets produces reusable, weatherproof targets made of 100% recycled materials and hardy enough for any environmental conditions. (Photo/Gene Whisenand)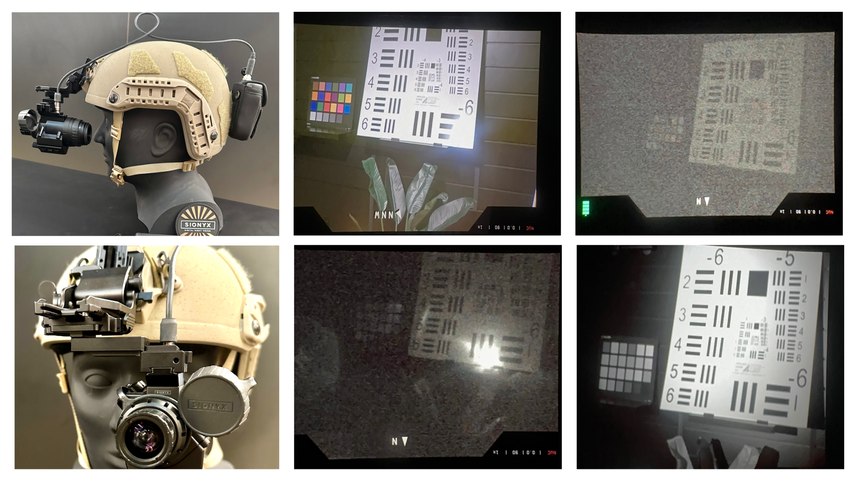 While most commercial night vision cameras capture images in grayscale or monochromatic green, Sionyx's black silicon technology uniquely can produce full-color photos and video in low-light conditions. (Photos/Ron LaPedis)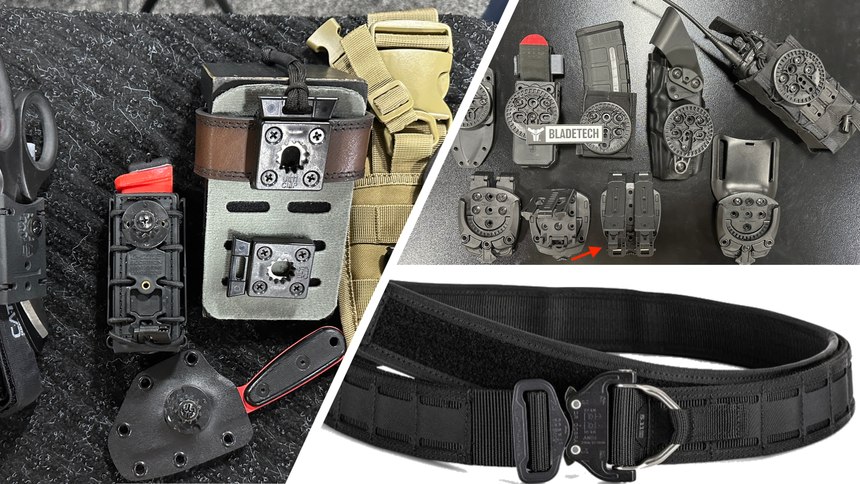 Battle belt systems from Ulticlip, Bladetech and 5.11. (Photos/Ron LaPedis)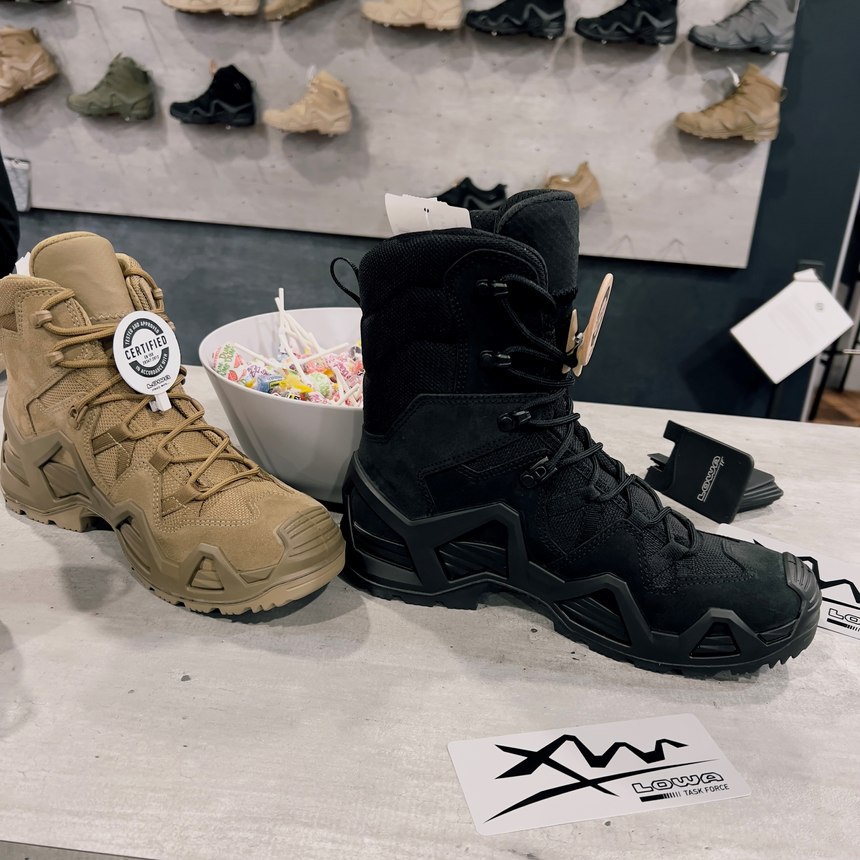 Lowa Boots is celebrating 100 years, and the company poured its experience into the Zephyr MK2 GTX Series. They have an external stiffening feature called the Monowrap Stabilty providing additional protection for the officer. (Photo/Karren Bertomen)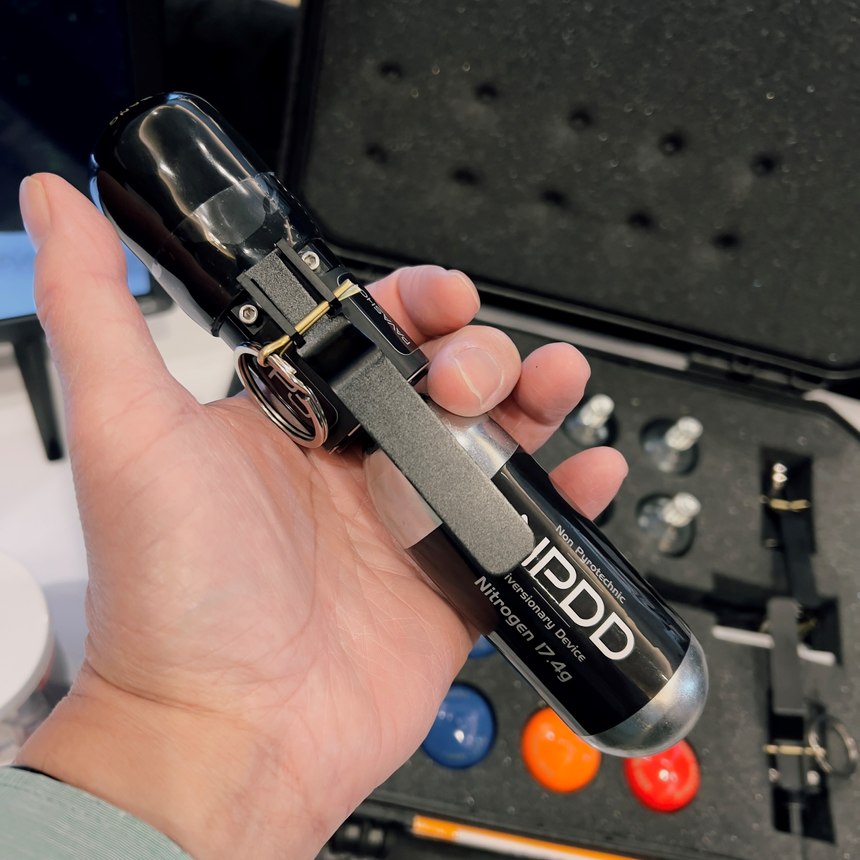 The PAVASHOT NPDD (Non-Pyro Diversionary Device) uses nitrogen to deploy a payload bag, that bursts and disperses an irritant. It delivers a 177+db surprise. (Photo/Lindsey Bertomen)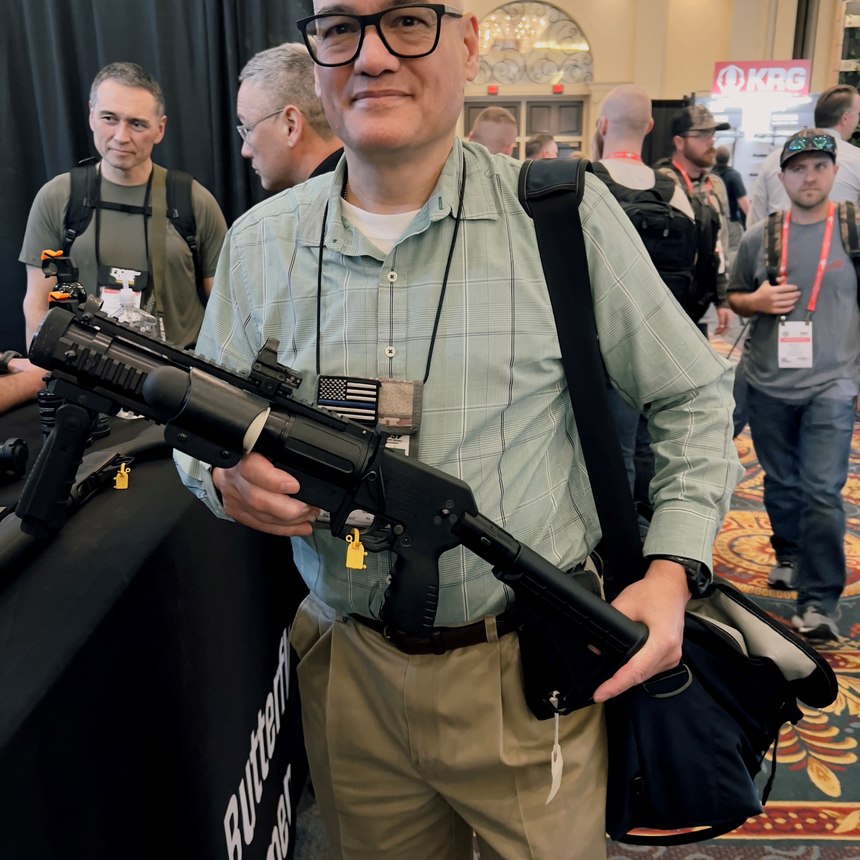 Hurricane Butterfly, a distributor for less lethal tools, makes a one- or two-round side saddle for 40mm projectiles. It can be mounted horizontally or vertically on any Picatinny rail. (Photo/Karren Bertomen)



































For more information on the products listed see:

Request product info from top Police Firearms companies
Thank You!