Training day: AR-15 rifle class
The Berkeley Police Department uses a variety of shooting positions during AR-15 training to prepare officers to respond in any situation
---
If you would like Police1 to profile your police training day, email photos and a description of your training and lessons learned to editor@police1.com.
By Major Steve Runge
The Berkeley Police Department in Berkeley, Missouri, is a CALEA-accredited agency that conducts firearms training for all new hires, any officer who obtains an approved backup gun, annual firearms training for all officers and remedial training if necessary.
Chief Art Jackson, a 24-year veteran, leads the department of 34 sworn officers in an urban setting on the north side of St. Louis County, Missouri. Berkeley borders the city of Ferguson to the north and Lambert-St. Louis Airport to the south. Berkeley had one (justified) officer-involved shooting in 2014 during the height of the Michael Brown protests.
Berkeley PD has its own outdoor shooting range and allows access to area police departments for training as well. All Berkeley PD firearm training classes are POST-approved and in compliance with CALEA standards. Captain Evelio Valdespino is the department's firearms instructor.
AR-15 rifle class
The AR-15 rifle class is a 6-hour, POST-certified classroom and field training program. All officers receive classroom instruction on the assembly and disassembly of the AR-15, along with proper sight alignment and proper operation of the firearm.
Officers then report to the range for a practice session, followed by a qualification round. In the practice session, we have only one instructor for two officers in order to provide instantaneous guidance and correction. This affords the instructor to provide immediate feedback as needed to allow for any adjustments.
The practice rounds consist of a variety of firing quick two-shot bursts at close range from the 7- and 15-yard line from the standing position, followed by a standing point and aim approach from the 25-, 40- and 50-yard line.
Officers are also trained to cover, point and shoot while walking forward, as well as walking backward. Officers are trained on firing from the standing, kneeling and prone position, as well as firing from a covered position.  
Following the practice session, feedback is provided to all officers prior to qualification. Officers then proceed to the qualification round where they repeat all of the steps in the practice round.
Remedial training is provided for any officer who falls short of qualification.
Pictured below are Officers Christian Johnson, Destiny Glover, Erin O'Brien, O'Shay Ross-Conway, Range Instructor Capt. Evelio Valdespino and Major Steve Runge.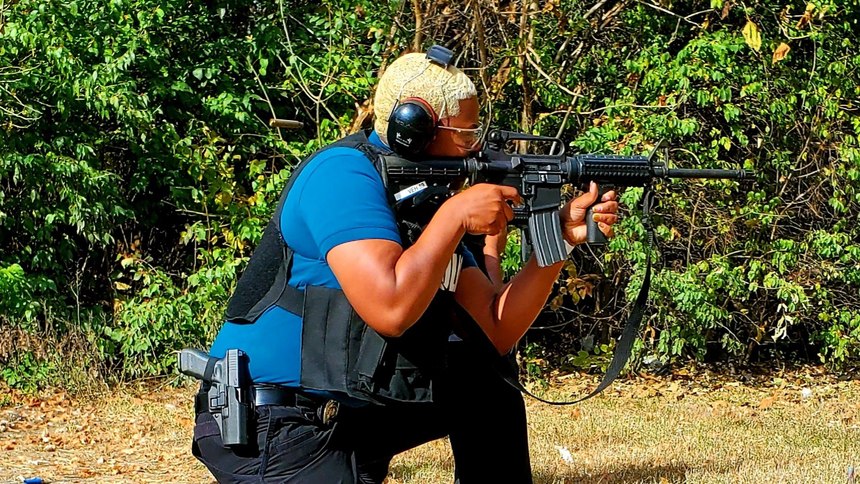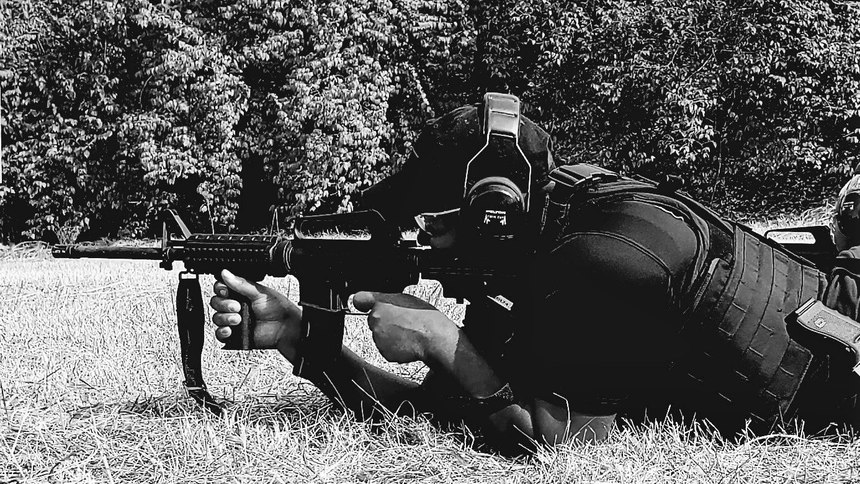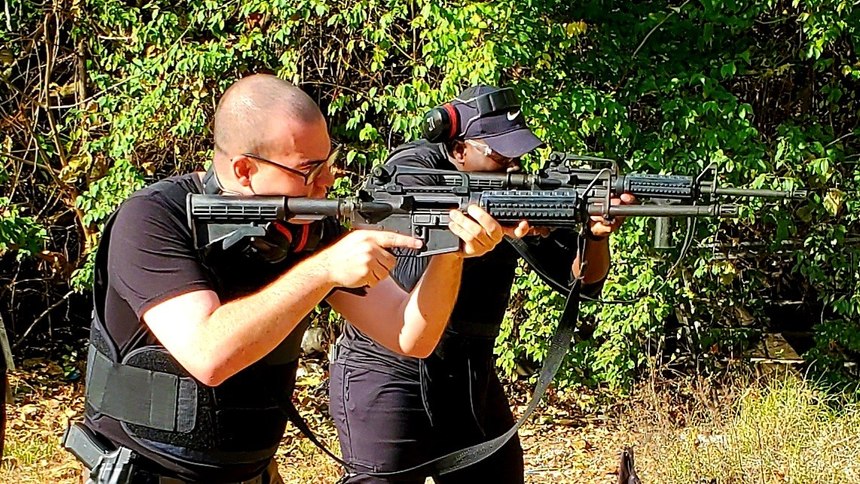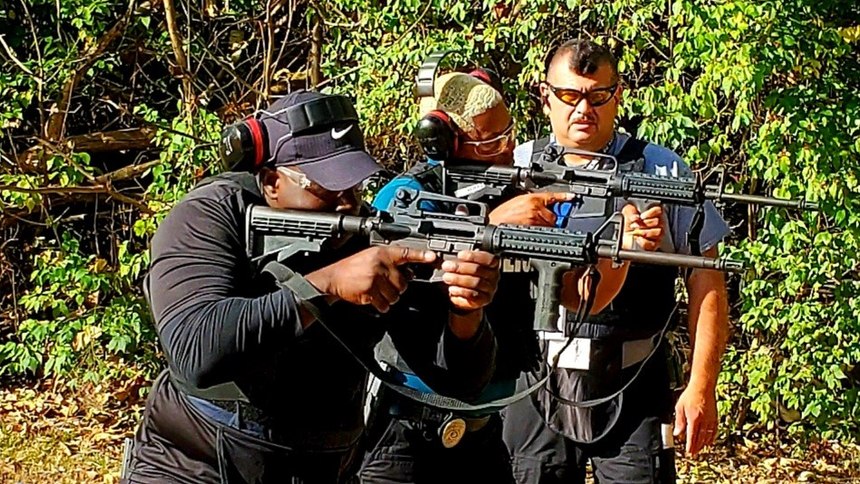 Additional resources
---
About the author
Major Steve Runge is the assistant chief of police at Berkeley Police Department in Berkeley, Missouri, where he served as the CALEA Accreditation Manager for six years. He is a 31-year law enforcement veteran, certified POST instructor and member of the St. Louis Area Major Case Squad as a homicide investigator. He has an MBA from Lindenwood University. In his spare time, he is a sportscaster and sports director for 1280 AM and 105.3 FM in the St. Louis market.