PRESS RELEASE
A growing number of US law enforcement agencies make the switch to GLOCK pistols
---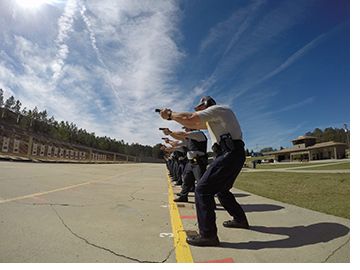 SMYRNA, Ga. — GLOCK, Inc. continues to grow a presence as the primary service weapon of choice for US law enforcement agencies. While GLOCK is currently the preferred pistol for 65% of law enforcement agencies, those numbers continue to grow. During the first quarter of 2018, GLOCK was pleased to welcome over a dozen new agencies making the switch from competitor pistols.
Among the agencies to choose GLOCK over several competitors are the South Carolina Highway Patrol and the West Virginia State Police. Lt. Robert Perry from the West Virginia State Police said, "The GLOCK out performed any other manufacturer tested" which has led to the selection and ordering of 850 GLOCK 17 Gen5 pistols. "The WV State Police has always prided itself in providing the best available equipment to its members and that is why we have chosen GLOCK," said Perry.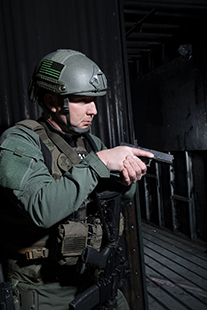 "Reliability is synonymous with GLOCK: the weapons work when you need them to. In law enforcement, a weapon's reliability can mean the difference between life and death," said LCpl Colbert with the South Carolina Highway Patrol. "When our officers leave for work every day there's usually only two things we make absolutely sure we have - our GLOCK and our body armor!"
"GLOCK has been providing reliable firearms to law enforcement agents who serve and protect for over 30 years," stated GLOCK, Inc. VP Josh Dorsey. "Our reputation of reliability, durability, and safety has been at the foundation of our agency partnerships and we look forward to continuing to exceed their expectations."
GLOCKs safe and reliable design coupled with the highest level of customer support make them the number one choice of law enforcement in the United States. The cost effectiveness of pistol maintenance and quality customer service are critical issues for any law enforcement agency. "We are excited to welcome these agencies to the GLOCK family and to provide consistent reliability to those who go into harms way," said GLOCK, Inc. VP Josh Dorsey.
About GLOCK, Inc.
GLOCK is a leading global manufacturer of firearms. The simple, safe design of GLOCK's polymer-based pistols revolutionized the firearms industry and made GLOCK pistols a favorite of military and law enforcement agencies worldwide and among pistol owners. In 2018, GLOCK celebrates its 32nd Anniversary in the United States. Renowned for featuring three safeties, GLOCK pistols offer users of every lifestyle confidence they can rely on. GLOCK, Inc. is based in Smyrna, Georgia. For more information, please visit us.glock.com.