Tackling the obesity epidemic in law enforcement
Situations can cause immense levels of stress and, over the years, can take a significant toll on an officer's physical and mental well-being
---
By Matthew Loux, Faculty Member, Criminal Justice at American Military University
The Wall Street Journal issued a report that more than 40 percent of police officers, firefighters, and security officers are obese. Similarly, the FBI conducted a study that found eight-out-of-10 police officers are overweight. Missing from both of these reports are reasons why officers are overweight and obese.
Obesity is defined when an individual's body mass index (BMI) is 30 or higher. Body mass index is calculated by dividing a person's weight in kilograms (kg) by height in meters (m) squared (here's a helpful tool to help you calculate your own BMI).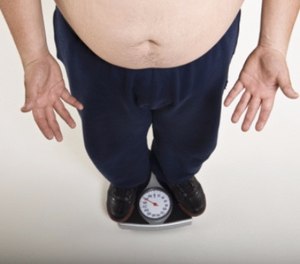 Weight issues and obesity can be caused by a number of things. The Mayo Clinic found the leading causes of obesity are:
Inactivity
Poor eating habits
Lack of sleep
While these causes often apply to those in law enforcement, there are many additional factors that contribute to weight issues and obesity in officers.
Stress Contributes to Obesity
Police officers have a dangerous job. They are regularly exposed to domestic violence, death notifications, suicides, homicides, and many other serious crimes. When responding to calls for service, officers must always be prepared to encounter life-threatening situations. Such situations cause immense levels of stress and, over the years, can take a significant toll on an officer's physical and mental well-being.
Another primary source of stress for many officers is finances. Many officers choose to work overtime and off-duty assignments for financial reasons. In addition, many spouses of law enforcement officers work as well, which causes additional stressors in an effort to balance work and life responsibilities.
There are several techniques that can help reduce stress such as meditation, enhanced physical fitness routines, healthy eating habits, and peer support.
Poor Eating Habits
There are endless jokes about police officers and donuts and the reality is that an officer's work schedule makes it difficult to eat well. When on patrol, officers must often eat fast food because it is quick and convenient and they are able to eat it between calls for service. In addition, officers often drink coffee or other caffeinated drinks to stay awake on long shifts.
Officer diets tend to be high in calories, served in oversized portions, and lack fruits and vegetables—all of which contribute to weight gain.
To eat healthier, officers should:
Try eating a balanced meal of lean meats and vegetables
Control portions and don't overeat
Bring healthy snacks such as fruits and vegetables on patrol
Reduce or eliminate high-sugar soft drinks
Long Periods of Sitting and Lack of a Fitness Program
Whether you are an officer on patrol or a detective, those in law enforcement tend to sit for long periods of time.
According to the Mayo Clinic: "Researchers have linked sitting for long periods of time with a number of health concerns, including obesity and metabolic syndrome—a cluster of conditions that includes increased blood pressure, high blood sugar, excess body fat around the waist and abnormal cholesterol levels."
This is cause of great concern for officers. The Mayo Clinic research suggests that "the muscle activity needed for standing and other movement seems to trigger important processes related to the breakdown of fats and sugars within the body. When you sit, these processes stall—and your health risks increase. When you're standing or actively moving, you kick the processes back into action."
This is where fitness comes in. All officers should undergo an exercise program and, depending on an individual's current physical condition, should do so under the care of a physician. Some health carriers and employers offer incentives to stop smoking, track walking, paying for gym fees, etc.
Health Challenges Caused by Shift Work
Another contributor to obesity, stress, and fatigue is shift work. Officers often work rotating shifts, double shifts, and overtime. The International Journal of Obesity found that shift work led to may be directly responsible for obesity. Officers may not be able to do much about shift work, but should try to bid for shifts that can benefit the family.
Poor sleep patterns can also lead to obesity. The National Sleep Foundation found that "An estimated 18 million Americans have sleep apnea, which is often associated with people who are overweight." Officers who think they have sleep apnea, should consult a physician.
Officers should seek assistance from their physicians for any issues that are impacting their feelings of well-being. A dietician may be able to help with issues related to weight.
In the end, it is up to every officer to be healthy. Good health practices will not only address weight issues, but will help everyone to live a longer, healthier life.
About the Author: Matthew Loux has been in law enforcement for more than 20 years and has a background in fraud, criminal investigation, as well as hospital, school, and network security. He has researched and studied law enforcement and security best practices for the past 10 years. He is a faculty member in the Criminal Justice program at American Military University. To contact the author, please send an email to IPSauthor@apus.edu.