How utilizing background investigation software leads to more efficient investigators and higher quality investigations
The right pre-employment background investigation software doesn't replace your background investigators, but it does enhance their ability to do their job
---
Content provided by eSOPH by Miller Mendel, Inc.
While the background investigator will always be the key to a successful pre-employment background investigation, finding technology solutions that allow an agency to streamline aspects of the process can make the investigator more efficient, speed up the overall hiring process and increase the quality of the background investigation.
The software doesn't replace the background investigator; it enhances their ability to do their job by saving them time and energy without sacrificing quality. A cloud-based background investigation software, like eSOPH, gives the investigators more tools, better-organized content and the ability to get information they didn't have before – all while completing the background investigation in less time.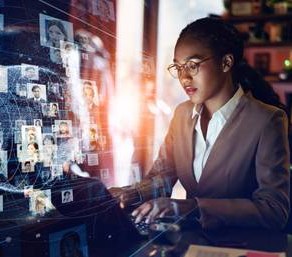 Gain efficiency
One of the key benefits of utilizing pre-employment background investigation software is its ability to streamline and expedite the process. Background investigators can leverage the technology to streamline various tasks such as data collection, record retrieval and cross-referencing. A cloud-based platform like eSOPH provides easy online access and auto-populates information across an applicant's electronic file so that applicants and background investigators don't have to repeatedly enter the same data.
An eSOPH user since 2021, the California Department of Corrections and Rehabilitation (CDCR) published an update from their Office of Peace Officer Selection where it reported that eSOPH reduced their investigation time by over 50 percent.
Process Improvement
Electronic tools provide opportunities for better insights that can lead to better self-evaluation activities.
A tool like eSOPH helps law enforcement agencies look at themselves and their processes regularly to continually improve them. It also adds a level of accountability for handling private personal information as well as provides insights that tell the full story of what is happening in their hiring process.
This actionable data helps agencies identify new ways to improve the entire hiring process, both for themselves and for the applicants.
Better collaboration and information sharing
Effective background investigations often require collaboration among multiple agency personnel and outside agencies. Background investigation software facilitates seamless collaboration by allowing investigators to share information, exchange notes and track progress.
For instance, with eSOPH, when conducting local checks as part of the investigation, investigators can search courts and law enforcement agencies by name or use the patented "search by radius" feature that focuses on a specified area around a given applicant's current and past residences. The system auto-fills the name, address and all other contact information for the other agencies for follow-up by an investigator.
With a click of a button, the system can fax these checks to law enforcement agencies and courts directly from the system. Faxed responses from other agencies will be automatically routed into the correct applicant file and a notification about the filing being updated is immediately sent to the investigator – no manual scanning and uploading needed.

Request information from eSOPH by Miller Mendel, Inc
Thank You!