Where officers in crisis can get the help they need
This treatment center designed by first responders for first responders takes a medical, clinical and peer support approach to help police officers overcome addiction
---
Sponsored by Harbor of Grace National Law Enforcement & First Responder Wellness Center
By Rebecca Koch for Police1 BrandFocus
Think of a bottle of soda. Shake it up, unscrew the cap and release a bit of the pressure, and then screw it on once again. That pressure continues to build, but with nowhere to go, it stays locked in.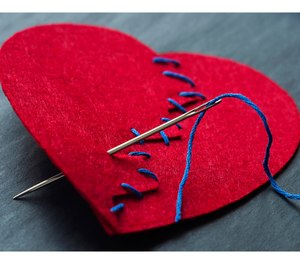 This is similar to the pent-up trauma that first responders too often contend with – and that pressure can take a drastic toll on your mental health and well-being. For example, compared to the general population, those who work in law enforcement report much higher rates of depression, PTSD, burnout and other anxiety-related mental health conditions.
Substance use disorders are also more common among police officers, estimated at between 20% to 30%, compared to 10% of the general population. And with substance abuse and addiction strongly correlating with disorders like PTSD, depression, and anxiety – combined with a strong stigma against mental illness prevalent in many departments – no wonder many first responders turn to substances to cope.
Addiction rears its ugly head in quiet moments. And when not given a release, it causes a lot of internal damage.
Harbor of Grace National Law Enforcement & First Responder Wellness Center offers a solution tailored to the unique needs of officers in crisis.
Focusing on peer support 
Harbor of Grace Recovery Center is a residential treatment center that specializes in treating police officers and other first responders struggling with addiction. The center's peer support approach focuses on the unique needs and perspectives of first responders and provides not only a recovery plan but also a roadmap for future success. The four-week program focuses on recovery, relapse prevention, trigger identification and overall wellness. All LEOs are in treatment only with other LEOs or first responders.
The Harbor of Grace First Responder Program staff includes only current and retired police officers, firefighters and medics in addition to medical professionals, led by veteran substance abuse clinicians and fulltime psychiatric staff. The center features a comprehensive medical detox facility with seven acute beds, and 44 residential beds that are served by 87 staff members. The center is located about 30 miles northeast of downtown Baltimore, and Baltimore's BWI Airport or Philadelphia International Airport are within a one-hour drive. Most major insurers are accepted, including Aetna, BCBS, Cigna and the Blue Cross Federal Employee Program.
Co-founder Ken Beyer, an 18-year veteran volunteer and paid firefighter/EMS provider, established Harbor of Grace National Law Enforcement Wellness Center after recognizing the need for specific treatment for first responders in crisis. Beyer brings his first responder background, as well as 16 years of experience working at another treatment center, as well as his 27 years of continuous personal sobriety, to the table to help the treatment team. Their motto, "We Fix Broken Blue," encompasses all aspects of mental health treatment.
"We treat not only substance abuse, but PTSD and trauma, workplace trauma resulting from police-involved shootings, anxiety, depression – all co-occurring disorders that seem to impact a lot of police officers," Beyer said. "I wanted to open up a center specializing in first responders because they need specific care you can't get at a traditional treatment center."
Their unique approach works, he says. The honest dialogue, peer meetings, individual and small group therapy and the focus on a continuing care plan help first responders stay sober once they go home. It's the sense of community that aids first responders the most, helping to ease the stigma and to educate them on different ways to cope and avoid returning to substance use.
Support beyond the center 
A continuing care plan is a critical part of the treatment experience, Beyer adds.
"You always want to have a good aftercare plan.  We don't want anybody leaving treatment without an answer to, 'Where do I go from here?'" he said. "We don't fix the drinking problem in four weeks, so we try to really work on setting them up for success by addressing all the issues they face."
This continuing care plan may include referrals to therapists trained to treat public safety professionals, peer support meetings, 12-step programs and other modalities of treatment that will aid with the commitment to recovery and sobriety. Harbor of Grace has built up an extensive network, especially along the East Coast, so they are able to set up each person for post-treatment success with peer support once they return home.
Beyer himself takes pride in being available 24/7. He's able to answer the phone, stage interventions and support anyone who needs it. Part of the program is creating a back-to-work plan that may include working with the referring agency by suggesting shift changes or transfers to other parts of the agency as needed to promote officer wellness.
"We have exclusive relationships with over 100 major police departments that refer [people] to us now," he said. "Many of them are big agencies of 2,000 and 3,000 sworn officers. They all have my number, so I can get a call at 11 or 12 at night when one of their officers is in crisis, and I always take that call to assist with a complementary intervention or to discuss an admission to our facility."
Beyer and the staff at Harbor of Grace keenly understand the unique struggles that police and other first responders face. They have worked hard to create an environment where first responders can be supported by peers and medical professionals with the kind of encouragement and care they respond to best, setting participants up for success when they leave the program.
This community aspect does more than just help first responders in their moment of crisis. It lays a foundation for a healthier environment of supportive peers and healthier choices. You may not be able to control the pressure, but that pressure doesn't need to stay pent up.
Visit Harbor of Grace National Law Enforcement and First Responder Wellness Center or call 443-502-8606 for more information, or call Ken Beyer directly at 443-243-8280 to discuss treatment options.
Read Next: 9 steps to creating a culture that supports officer mental wellness

Request information from National Law Enforcement & First Responder Wellness Center at Harbor of Grace
Thank You!