On-demand webinar: A breakthrough in forensic review has arrived!
An in-depth look at how FTK 8 can help your investigations
---
Sponsored by:

Big news in the world of digital forensics – FTK 8 is here to change the way you perform forensic analysis and review.  Long known for its reliable, repeatable, forensically-sound collection and processing, the new FTK features a modern review interface that automatically categorizes and displays data artifacts in plain sight to help you pinpoint key evidence faster.

Get an in-depth look at how FTK 8 can give you a crucial head start in any type of investigation, including CSAM, narcotics or fraud cases, as well as internal investigations.

In this webinar you'll learn how to:
Decrease the hours you spend manually digging for the data types you're interested in.
Quickly locate important evidence like images, videos, messages, websites, passwords and dark web activity.
Use comparison timelines to visually identify where to start your investigation.
Create automations to reduce manual tasks and get evidence to examiners in half the time.
Reduce digital eye strain, improve your concentration and limit exposure to sensitive content.
WHAT ATTENDEES LIKED FROM THIS PRESENTATION: 
"This webinar confirms that tool layout and workflow is more like what I wished for YEARS ago."

"All of the information shared was great!" 

"Great examples provided." 
MEET THE SPEAKER: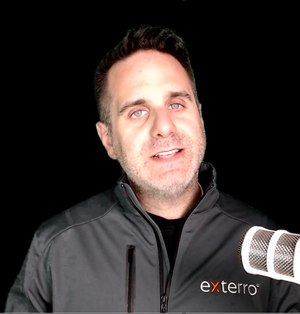 Justin Tolman has been working in digital forensics for 12 years. He has a bachelor's degree in Computer Information Technology from BYU-Idaho and a master's degree in Cyber Forensics from Purdue University. After graduating he worked as a Computer Forensic Specialist with the Ohio Bureau of Criminal Investigation. He joined AccessData in 2015 as a senior instructor where he trained digital forensic professionals worldwide in forensic tools, concepts, and workflows. He was later promoted to Director of Training over North America. Justin has written training manuals on computer and mobile device forensics, as well as (his personal favorite) SQLite database analysis. Justin currently works as the Forensic Subject Matter Expert and Evangelist at Exterro following the purchase of AccessData by Exterro. He is frequently presenting at conferences, on webinars, and hosts a podcast and produces YouTube content related to digital forensics and Forensic Toolkit.