PRESS RELEASE
Othram uses forensic genealogy to help anthropologist identify remains found on Mo. farm
---
The identification was made through a collaboration between Othram and a team of anthropology students, lead by Anthropology Professor Dr. Jennifer Bengtson.
THE WOODLANDS, Texas — Othram, the leading forensic sequencing laboratory for law enforcement, is pleased to announce the identity of human remains found on a Charleston, Missouri farm in 1979. In Feb. 2020, Dr. Jennifer Bengston, Ph.D., Associate Professor from Southeast Missouri State University, partnered with the Othram laboratory and lead genealogists, Lee and Anthony Redgrave, to utilize the latest forensic genealogy technologies to help identify human remains held at the University as part of Dr. Bengtson's forensic anthropology program.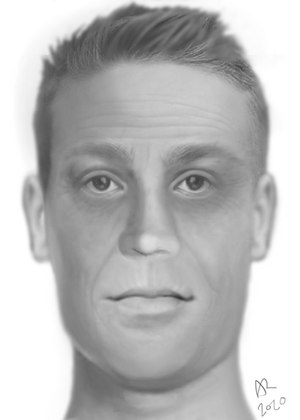 The remains, found in 1979 in an agricultural field near Charleston, Missouri, had been burned prior to discovery.  No identity could be established at that time and the remains were eventually turned over to Southeast Missouri State University. Dr. Bengtson and her students have been working on the case since 2013. In 2016, Dr. Bengtson and her students submitted the case to the National Missing and Unidentified Persons System (NamUs), a national clearinghouse and resource center for the missing, unidentified and unclaimed persons across the United States. Traditional STR profiling by the University of North Texas Center for Human Identification (UNTCHI) did not turn up any clues as to the person's identity.
Dr. Bengtson and her team at SEMO sent a small sample of the remains to Othram in early 2020 in the hopes of solving this case while providing her students a valuable learning platform. The Othram laboratory specializes in extracting and enriching human DNA from degraded, contaminated sources such as bone. Once the lab digitized a full genome from the remains, lead forensic genealogists at Othram, Anthony Lukas Redgrave and Lee Bingham Redgrave, took the genetic data and worked with Dr. Bengtson and her students to recreate his genetic lineage.
"Having trained many law enforcement professionals in forensic genealogy, I was excited to work with students with a cross-disciplinary perspective to see their unique ways of looking at an unresolved case. Together, we came to a tentative identification within four days of uploading the DNA profile," Anthony Redgrave stated.
The geneaological research yielded interesting information about Missouri's rich cultural history, an added benefit for Dr. Bengtson's anthropology students. The man was found to be a descendent from early French settlers of Old Mines, an unincorporated community in southeast Missouri. The area was rich in lead ore and in the early 18th century, French colonists settled there when it was known as the Illinois County of New France. Sometimes known as "paw-paw" French, they spoke a dialect known as Creoles. Most of the residents either mined or farmed and the culture of Missouri French was slowly dying out in the early 20th century due to self-isolation and a new population moving in.
For over 40 years, the cause and manner of death were unknown. Upon identification of the deceased, it was learned that his death was not a homicide, and as such, his family has a right to maintain their privacy. His family has asked that his full name not be released, but they have generously allowed us to share part of his story. He went by the name Harry and was in his mid-30s when he drowned in the Mississippi River. His death was known to his family, although his remains were never recovered. Significant flooding in 1979 resulted in Harry's remains washing up on a farm downriver within a year of his death. His remains were likely burned incidentally as a result of a routine field maintenance before they were ultimately discovered by the farmer. He remained unidentified for 41 years before Othram and Dr. Bengtson's team were able to finally identify him and contact his family.
"Harry now has his name back and a family that can bring him home," David Mittelman, CEO of Othram stated. "Not every unidentified persons case is the result of a crime. However, everyone deserves an identity and to be reconnected with their family."
"Over the years, my students and I have felt very connected to this case and were determined to solve it," Dr. Bengtson added. "Othram was able to successfully extract DNA from the remains and after the DNA was digitized, their genetic genealogy team demonstrated to our students the process of determining his genealogical line and how that can help us arrive at an identity. What previously took years with no resolution, was quickly processed with the help of Othram. For my students, this unique learning experience demonstrates how, as anthropologists, our ability to work with a variety of professionals in different fields of forensic science is crucial in resolving cases, especially those as old and complicated as this one."
About Othram Inc.
Othram is the world's first private DNA laboratory built specifically to apply the power of modern parallel sequencing to forensic evidence. Our scientists are experts at recovery, enrichment, and analysis of human DNA from trace amounts of degraded or contaminated materials. We are passionate about developing and deploying new genomic technologies in dedicated forensic environments. Founded in 2018, and located in The Woodlands, Texas, our team works with academic researchers, forensic scientists, medical examiners, and law enforcement agencies to achieve results when other approaches failed. Follow Othram on Twitter @OthramTech or visit Othram to learn how we can help you with your case.