PRESS RELEASE
Omnigo Software Joins the Panasonic XCELERATE Software Application Developer Program for TOUGHBOOK Mobile Solutions
---
The XCELERATE program helps Omnigo Software bring innovative mobile workforce solutions to customers.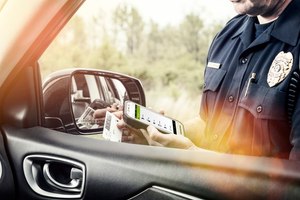 DALLAS, TX, -- February 22, 2021 -- Omnigo Software announced its partnership with Panasonic System Solutions Company of North America, joining the company's XCELERATE Software Application Developer Program for TOUGHBOOK®. The XCELERATE program provides the opportunity to work closer with Panasonic and its expansive partner ecosystem.
With access to Panasonic's industry-leading technology, Omnigo Software broadens its ability to help customers streamline processes and enhance community safety.
Together, Omnigo QuarterMaster and TOUGHBOOK provide an integrated solution that addresses the challenges of inventory management. QuarterMaster personnel can track their assets with the Panasonic TOUGHBOOK® N1 mobile barcode scanner, allowing agencies and departments to manage millions of items across multiple locations – online – in real time.
"We are excited to partner with Panasonic in the XCELERATE Software Application Developer Program," said Rich DeFrancisco, Omnigo Software CEO. "Through this collaboration, we're able to deliver comprehensive mobile workforce solutions that help our customers save time, save money, and better serve their communities."
"We are committed to innovating and supporting our partners and customers across all industries, regardless of form factors or operating system," said Jim Dempsey, director of U.S. business development and partnerships at Panasonic. "As we look at how our customers are using our solutions, it's critical to ensure that the applications being run on our industry-leading rugged mobile devices gets the job done. For us, this program marks the next iteration of our continued investment in our partners and relationships with the software application developer community to better serve the industries that rely on our support."
As part of the XCELERATE Software Application Developer Program partners have access to the following services:  
Strategic collaboration between the Panasonic sales and engineering teams
Technical and engineering support to help facilitate application development and quickly resolve issues
Access to demonstration units to support initial and ongoing development, testing, and certification, giving customers to confidence that applications are field-ready
Support on market strategy and deployment goals
For more information on the XCELERATE Software Application Developer Program, visit https://na.panasonic.com/us/computers-tablets-handhelds/xcelerate-software-application-developer-program
About Omnigo Software
For more than 20 years, Omnigo software solutions have been the preferred choice for law enforcement, education, healthcare, gaming, hospitality, and corporate enterprises. Currently, Omnigo's solutions are used by over 2,000 customers in 20 different countries. At Omnigo, we're committed to helping customers secure their organizations' property, control operational costs, and ensure the safety of the general public.
We believe our customers deserve the best support available to protect their people, assets, and brand. We also understand how challenging it can be to protect the community without the proper resources. We're here to arm users with the best tools in the industry. With a team that includes former law enforcement, first responders, and other public safety professionals, we're uniquely qualified to understand exactly what our customers need to protect their community.
To learn more about Omnigo, visit http://www.omnigo.com
About XCELERATE Software Application Developer Program
The XCELERATE Software Application Developer Program for TOUGHBOOK marks an evolution of Panasonic's continued investment in the partner ecosystem focusing on the relationships with the software developer community. The program advances Panasonic's long-standing commitment to innovating and supporting partners and customers across all industries, regardless of form factor or operating system. For ISV partnerships, Panasonic supports a flexible tier-based program that offers partners three options based on their market strategy and goal.
About Panasonic Corporation of North America
Newark, NJ-based Panasonic Corporation of North America is committed to creating a better life and a better world by enabling its business-to-business customers through innovations in Sustainable Energy, Immersive Entertainment, Integrated Supply Chains and Mobility Solutions. The company is the principal North American subsidiary of Osaka, Japan-based Panasonic Corporation. One of Interbrand's Top 100 Best Global Brands of 2020, Panasonic is a leading technology partner and integrator to businesses, government agencies and consumers across the region. Learn more about Panasonic's ideas and innovations at www.na.panasonic.com/us

Request more info from Omnigo
Thank You!