How agencies can build the perfect interview recording room (white paper)
Interview recording may seem like a simple process, but it's quite complex; learn the ins and outs of how to build an interview recording room in this white paper
---
Sponsored by MaestroVision
By Claude Turcotte, CEO of MaestroVision
Interview recording may seem like a simple process. All that is required is to start a recording while interviewing a suspect or a victim. But, the reality is quite complex.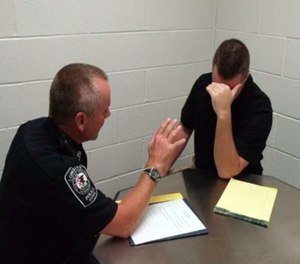 The reason for recording interviews is to gather information leading to the conviction of criminals. It is very important to be able to retrieve, play, annotate, share and distribute recordings.
Now, if this is attempted with a recording application that has not been tailored to law enforcement, the result will most likely be a waste of time, money and, more importantly, a failure to convict.
The overall cost will far exceed that of a professional interview recording system. A professional interview recording system must be simple to use.
The system must be highly intuitive, so that any officer can start an interview recording by pressing a single button. It must be able to integrate metadata information for easy retrieval, as well as integrate flagging and annotation information.
Download this free white paper to learn:
How to select your interview recording room equipment.
Why it's crucial to put an emphasis on audio in the interview room.
How to choose the right interview recording software.
Which tools are critical for managing interrogations.
Fill out the form below to download the free white paper.
How agencies can build the perfect interview recording room (white paper)