3 digital policing trends impacting agencies in 2021
Building proficiency in digital evidence collection is key to uncovering insights that can solve more crimes faster
---
By Leeor Ben-Peretz
Police departments expect that just about every investigation will include evidence collected from digital devices. Witness the wealth of digital evidence being used to identify and file charges against the participants in the January 6 riots on the U.S. Capitol. As noted by media outlets, everything from GPS data and text messages to videos and social media posts have factored into law enforcement's arrests of riot suspects.
Digitally mediated crime is highly complex, demanding ongoing training and sophisticated digital intelligence (DI) technology to help officers keep pace with digital change. (Digital intelligence is the data collected and preserved from digital sources, such as smartphones, computers and the cloud, and the process by which agencies collect, review, analyze, manage and obtain insights from this data to run their investigations more efficiently.)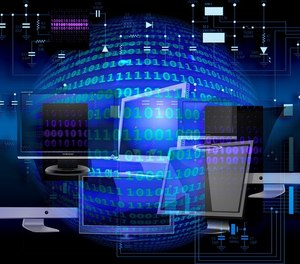 In response to citizens and government officials concerned about law enforcement's access to private data, agencies must create and adhere to tightly scoped "acceptable use" policies when they collect data from technology devices. They also need to ensure that the tools they adopt provide a set of capabilities that enable the protection of privacy. Understanding current digital policing trends is key to accomplishing this.
Trend 1: The data deluge
Not only are there more devices than ever, but there's also a more complex range of technologies, such as encryption, that demand more time and people. Many of these digital assets, and the technology needed to make sense of them, did not exist even five years ago. Investigators regularly report that digital devices threaten to overload their labs.
The other complicating factor is that technology itself enables crime and makes it far more complex to solve – and allows criminals to take their exploits worldwide. Mobile technology and cryptocurrency transactions, for example, are used to commit crime as well as to investigate them. INTERPOL and the United Nations have cited increases in cybercrime ranging from 30% to 600% during COVID-19, depending on the particular type of cybercrime.
What's the result of this data deluge? Without the training and the technology tools needed to access, review, analyze and share data in an auditable and automated way, policing teams underutilize data and fail to detect connections and patterns that can help solve cases. Law enforcement officers will have to become more proficient in gathering and interpreting digital intelligence so they can uncover insights that solve crimes.
[Want to learn more about investigation and data analysis software? Click here to download our buying guide.]
The "signposts" uncovered through digital intelligence analysis can help officers follow the right paths for solving crimes, locating victims and apprehending suspects. In Leicestershire, England, police teams investigating a young girl's disappearance used GPS and call data from suspects' phones to pinpoint the scene of their encounter with her, locating her clothing and phone. Additional messaging and location data was used to obtain a confession from one suspect, who then led police to the girl's body.
And in Brazoria, Texas, investigators used location and web search data to tie a suspect to a string of pharmacy robberies. The team matched locations gleaned from the man's phone data to the times and locations of the robberies – and also extracted web-search data showing that the man looked up information about local police shifts just before the various robberies occurred, in hopes of hitting the pharmacies when policing resources were thin. When confronted with the scope of the data, the suspect confessed to the robberies.
Trend 2: Fighting "techlash" against surveillance
Everyone who uses a mobile device loves to take advantage of tools like messaging and turn-by-turn directions – in fact, most of the tasks we all do in a day are enabled by our smartphones. But many citizens don't want the data they generate to end up becoming tools for ongoing law enforcement surveillance, especially as agencies experiment with artificial intelligence and machine learning solutions with features such as facial recognition. Law enforcement agencies are under pressure from privacy and civil rights advocates to adopt ethical processes when using AI-enabled tools, and to also address potential bias when using facial-recognition software.
Law enforcement agencies need to create and enforce internal policies for handling devices and data in ways that protect citizen privacy. They also need to train every officer who interacts with the public on how to use and institutionalize the policies. Typical workflows for technology adoption and data usage should follow these guidelines:
Fair: Algorithmically fair using unbiased data
Explainable: To many stakeholders
Robust: Safe, secure and private, with a human in the loop
Traceable: Understand the provenance of training data sets and metadata
Transparent: Reporting in action, communication of results and auditable.
Trend 3: Next-generation platforms for key processes
Digital transformation isn't just happening in the world of consumer devices. Law enforcement agencies also recognize that they need to adopt sophisticated digital platforms to collect, analyze and share data in a timely way that streamlines investigative workflows. Only with these platforms can agencies deal effectively with the glut of digital assets connected to their cases.
The use of new technologies requires training and upskilling current and incoming law enforcement officers to conduct policing with these tools. This means everyone, not just the digital lab officers.
The force multiplier that policing needs: Digital intelligence
Modern law enforcement agencies need speed – and speed comes from the ability to match policing know-how with automated and intelligent tools that can rapidly uncover connections and patterns that lead to solved cases. This is much more than simply downloading text messages from mobile phones: It's about integrated, scalable and searchable solutions that become digital partners for trained officers to produce better results.
The explosion in digital data causes chaos. To rein in this chaos, and to respond to the trends above and build community trust in policing, law enforcement agencies need the support of solutions that help to securely manage data during the course of an investigation and then turn data into insights.
NEXT: How to harness the power of AI in law enforcement
---
About the author
Leeor Ben-Peretz leads Cellebrite's strategy and corporate business development functions. He brings over 20 years of experience in the forensic, telecom and software security markets, having served in key business development and product management positions at industry-leading companies such as Aladdin Knowledge Systems, Pelephone Communications, Comverse and InfoGin. During his 11-year tenure with Cellebrite, he has been instrumental in driving the evolution of the company's offerings from a single product to a rich portfolio of innovative products, solutions, and services. He holds an executive MBA degree from the Hebrew University of Jerusalem and a BA degree in business and economics from the Academic College of Tel-Aviv.

Request product info from top Evidence Management companies
Thank You!