5 things to consider when comparing evidence management software systems
You need the right information and resources to evaluate your evidence management software options
---
Content provided by Tracker Products
For those of you who are not using a digital evidence management system (EMS) – or maybe you are stuck with an unwanted records management system (RMS) product – you're going to want to either procure or upgrade your system at some point.
But in order to do that, you'll need the right information and resources to properly evaluate your evidence management software options. Below, we breakdown the five most important elements of a top-notch evidence management solution.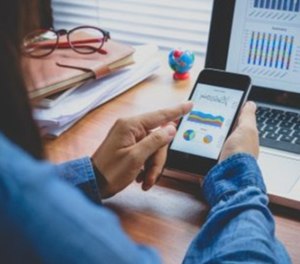 1. The architecture
Do you know where your evidence management system lives? Is it a browser-based system or are you installing it on your hardware?
Generally, the closer the product is to a cloud-based/browser-based application, odds are its newer architecture. In older digital management storage systems, data is stored on-site on computers, external hard drives and servers.
Only devices connected directly to the LAN network can utilize this data. And if the hardware becomes damaged, then the information will be lost forever.
Here are four advantages of a cloud-based EMS over on-premises computing:
Cost: If you compare the cost of hosting your data on a cloud solution, you'll find that it is cheaper than purchasing devices, servers and hardware to set up your own data center.
Security: Cloud-based systems are highly protected through encryption, backups, advanced login functions and other safeguards.
Scalability: In the digital age, law enforcement agencies and police departments can collect more evidence than ever before. However, in a traditional LAN system, digital storage space is limited. With a cloud-based system, agencies can immediately and inexpensively add extra remote storage capacity.
Instant access: Officers and investigators with pre-assigned credentials can log in and view evidence on mobile devices from anywhere in the world. Tracker Prodcuts' SAFE mobile application makes evidence tracking more accurate as information is updated in real-time.
2. Dashboards, graphs and statistics
Great dashboards communicate information at a glance through efficient data visualizations that allow users to extract actionable insights, identify trends and patterns, and find improvement opportunities through a friendly online data analysis process.
Information is only valuable when it is directly actionable. Based on this principle, it's critical that users can leverage the information on a dashboard to enhance their personal goals, roles and activities within the evidence management unit.
For example, during an interview about Tracker's dashboard, David Bragg, evidence administrator for the Bowling Green (Ky.) Police Department, said: "I started doing these (intake to disposition rate) charts in 2012, so I knew from year to year what we were looking at. In using the data from Tracker Products' SAFE software, I forecasted that by the end of 2019, we were going to have reached capacity. And that came true."
Further, Bragg said their command officers "took this data, presented it to our city manager, and then presented it to our board of commissioners. They reviewed the data and realized that, 'Yes, you are in need.' The board of commissioners approved a two-story, 10-car-bay, bulk-storage facility on our headquarters site."
3. Searching/data extraction
Evidence and property personnel are tasked with the unsung duties of working as the liaison between detectives and attorneys to ensure all evidence for criminal discovery is properly stored, documented, analyzed, presented in court, and eventually disposed of in accordance with all legal and ethical guidelines.
In order to do that, it's imperative to use state-of-the-art, evidence tracking software. Recently, we spoke with James Gummert, detective sergeant for the Apple Valley (Minn.) Police Department, about his department's decision to go with Tracker Products' SAFE software.
"Tracker Products' SAFE software fit our needs in 2020. Now, we can easily enter property and evidence, track it and run more in-depth reports," Gummert said. "For example, we now have the ability to narrow our research to sex assault kits, robbery cases, drug or murder cases, etc. With an effective system, we can get a better picture of what we have on a daily basis."
4. Digital evidence management
Your world is no longer just physical evidence. You now have to manage digital components of evidence. Here are some questions you may want to ask evidence management software providers:
Does your application allow physical and digital evidence to be managed within the same software product?

Do you offer a digital chain of custody?
Does your software automatically update every time the evidence is handled?
Increased technological use has resulted in an explosion of digital crimes. For law enforcement, it's not uncommon for squad car video, body cam recordings, crime scene photos, audio files or mobile phone data to be collected during almost every criminal case. Digital footprints inevitably leave a trail that can be traced back to perpetrators – if the evidence is properly managed, stored and tracked.
Access to digital evidence is often critical to effective investigation practices. When it comes to digital evidence, it's important that your new evidence management system provides easy access to those who need it – from anywhere in the world – while denying access to those who don't.
5. Transfers and disposition
Any and all movement of evidence must have an unalterable chain of custody. In criminal or legal proceedings, the chain of custody's history is the detailed, chronological record of how evidence was retrieved, taken into custody, filed, transferred, assessed and disposed of.
The parties bringing forth the evidence must be able to demonstrate their chain of custody in order to verify its integrity. This procedure helps to ensure the evidence has not been tampered with, planted or misrepresented.
Law enforcement officers know that from the time an item is collected in the field, the evidence lifecycle clock starts ticking. Some items will stay for weeks, others years, some forever. But each item stored in your property room has the same essential life cycle. Tracker's SAFE evidence management software makes it easy for you to manage every step in the lifecycle – from collection through disposition.
Final elements to consider
Don't forget about customization. Evidence tracking solutions should be customizable, with role-based access controlled by an internal process dictating how and when changes or new data field additions can be implemented. System stability and integrity can easily be compromised if captured data is ever deleted. SAFE will allow deactivation of fields/users, but never deletion.
And with a mobile app, officers can add real-time crime scene documentation and do remote evidence entry from the field. Additionally, custodians can perform audits, inventories and inspections using the app. All assigned chain-of-custody users are updated in real-time – no matter where they are. For example, if your chief needs information about a certain case, he or she is able to simply double-tap the app, and any information they need is just a couple of clicks away.
Finally, buying a software product and just throwing it in place is not going to fix your problems. Software is one component of a larger process. Once an agency has chosen a new system, it's important to have a support and implementation team provide ongoing expert training and support. This ensures that everyone within the organization is up to speed on how to use the evidence management system and can take full advantage of its capabilities.
The bottom line
It can be difficult to understand the differences between evidence management systems, especially if you haven't tested any yet. We have a free downloadable spreadsheet that is pre-populated with nearly 50 factors to consider. You can rank the importance of each factor and add additional fields for consideration. Upon form submission, the Evidence Management Comparison Worksheet will be automatically delivered via email attachment.
We hope the information and resources we have provided will help you independently evaluate your evidence management software options and find a solution that will best suit your evidence management unit. Please contact us with any questions that you may have.
Request information from Tracker Products
Thank You!