How purpose-built software-based documentation can speed use-of-force investigations
The documentation associated with investigating use-of-force incidents can consume a substantial number of hours. By using purpose-built software to compile these reports, law enforcement agencies can significantly reduce the time devoted to creating this documentation, while improving the accuracy of its content and the review of this information by investigators.
---
Sponsored by Axon
By James Careless for Police1 BrandFocus

Use of force incidents are critically important incidents for law enforcement agencies to investigate and evaluate as soon as possible. The advent of body-worn cameras and the need for transparency among communities add layers of complexity and urgency to these difficult investigations.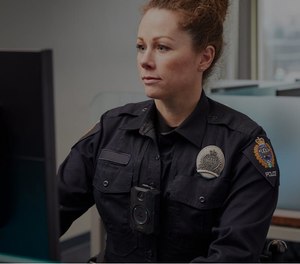 The time and resources required for police sergeants to compile use-of-force reports during their already-busy shifts are amplified by dated paper-based or siloed software applications. Paper-based reporting method is laborious, repetitive and prone to errors due to the many entries it requires; so are outmoded computer approaches that rely on Microsoft Word/Excel and other general software programs to do the job.

Add the challenges of use-of-force report distribution, investigational chains of review and incident rulings by Internal Affairs, and the process can take weeks or even months to resolve. To a public seeking answers and understanding through transparency and accountability, these unavoidable delays caused by the process can appear as deliberate attempts to bury use-of-force incidents until "the heat is off."

Fortunately, purpose-built, software-based documentation offers a practical solution to this dilemma, specifically, the Axon Standards software created to automate and streamline the reporting of high-risk officer-involved events such as use of force. Created as a module within the Axon Records officer report-writing software platform made by the LE technology company Axon (inventor of the original TASER Conducted Energy Weapon), Axon Standards reduces the time, mental fatigue and procedural headaches associated with use-of-force reports.

Designed to make report-writing better and more accurate
Making report-writing simpler and more accurate is the driving force behind Axon Standards. This software platform allows LE agencies to create clear, concise and easy-to-fill electronic reports that capture essential data from police sergeants and other officials and ensures clear distribution, tracking and auditing of these reports as they move up the chain of command. With Axon Standards, reports do not fall through the cracks.

"Axon Standards modernizes use-of-force reporting workflows and expedites investigations, providing departments with the data they need to understand agency-wide trends and protect officers and communities," said Steve Willis, the company's Records/Standards subject matter expert who has 30 years of LE experience. "It incorporates the necessary workflow elements – reporting, investigation, management of critical data, and audit capabilities – to protect LE agencies and ensure that officers are performing up to their standards. This ensures that these agencies have a clean, well-organized database of these incidents that are complete and up-to-date."

It is in the area of incident reporting that Axon Standards particularly shines. The reporting documents are designed with show/hide features and customizable fields. This allows supervisors to display and highlight the fields that need to be filled out and hide everything else. Plus, Axon Standards also automatically eliminates duplicative data entry – as soon as a piece of vital information is entered, Axon Standards fills it in every field where it is required. This means an end to the outdated, repetitive and mundane data entry method that both wastes time and leads to errors.

Yet Axon Standards isn't just about data; it breaks down data silos starting with digital evidence. The electronic form incorporates the attachment of all forms of digital evidence, including documents, photos, audio recordings and videos stored in Axon Evidence, Axon's secure cloud-based digital evidence web site. This means that everything associated with the incident is immediately accessible and available for review to investigators and supervisors through one point of electronic contact, right on their computer desktops. Nothing goes missing.

Once all the relevant information has been filed, Axon Standards tracks it through every stage of the investigation, with a process that is protected against tampering and unintentional alterations. A powerful rules engine ensures that reports are written and reviewed on-time. Alerts and notifications kept reporting on track to prevent work from slipping through cracks.

Again, Axon Standard's software-based workflow stands in stark contrast to the traditional paper-based manual approach to writing such reports.

"In the old systems, police supervisors often spent hours writing, printing and distributing paper documents during the investigation process," said Gurami Pichkhaia, the Axon Product Manager who developed Axon Standards with input from LE agencies nationwide. "We designed Axon Standards to make this process far more efficient and accurate for our LE users – both the people who enter the data and those who review it."

Benefits for everyone
Deploying Axon Standards at any given police department – a deployment that only takes weeks from start to finish – provides substantial benefits to everyone associated with high-risk officer-involved incident reports.

As illustrated above, the department benefits from ready-to-compile, accurate and complete software-based reporting, be it for use of force, citizen complaints, or officer-related vehicle crashes. Robust data collection allows agencies to report data at the aggregate level, enabling them to answer community questions around racial, demographic, incident type, etc. Axon Standards simply makes the process faster and better for everyone involved, from the reporting police supervisor to Internal Affairs and above.

The officers and other parties involved in these incidents benefit from fairer, more accurate and in-depth documentation. They can also stand to have Internal Affairs cases resolved sooner. This reduces stress and uncertainty for officers and community members with faster resolution.

The police department benefits by being able to resolve these incidents sooner without any compromise in investigatory diligence. Quicker resolutions enhance the department's standing with the public and media, especially when the chief can cite using Axon Standards in order to deliver justice to the community in a timely manner.

"People don't join the force to fill out paperwork; they join to bring safety, justice, and peace of mind to their communities," said Pichkhaia. "Axon Standards can play a big role in boosting law enforcement's ability to do this, by making the process of compiling and reviewing high-risk officer-related incident reports into an efficient, organized and reliable system that works for everyone."
Get more information from Axon.

Request information from Axon
Thank You!