Microsoft to showcase digital evidence management technology at IACP 2022
Microsoft Azure Cognitive Services features multiple AI and machine learning processes to assist investigators and forensic examiners
---
By Police1 Staff
Digital evidence appears in nearly 90% of crimes committed today. With the ever-increasing volume of data, there are not enough hours in a day, week, or year for investigators to review all the data. Even if they could review it all, how long would it take for them to categorize and file it in an organized way to be able to go back to a particular piece of information? Then, how do you find connections and correlations across all the data? In law enforcement, time-to-evidence is crucial.
One possible solution is to augment skilled investigators and forensic examiners with technology. Some of the key technological capabilities that can be applied to this problem are AI and machine learning. AI and machine learning models and applications create processes that read, watch, extract, index, sort, filter, translate and transcribe information from text, images and video.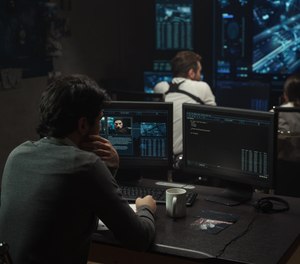 At IACP 2022, Microsoft will showcase the multiple AI and machine learning processes within its Microsoft Azure Cognitive Services. These include video indexing, language identification and translation, object detection in images and optical character recognition from text within images. Azure Cognitive Services have multiple methods of being deployed and incorporated into existing solutions and workflows to help solve the massive data challenge.
By integrating Azure Cognitive Services into existing systems, analysts, investigators and examiners can continue using familiar tools that they are already trained to use, and organizations can continue to get value from previous investments.
To learn more about how Microsoft technology can help, visit booth 5410 at IACP 2022 in Dallas, Texas, October 15-18.

Request product info from top Evidence Management companies
Thank You!