PRESS RELEASE
Blockchain Intelligence Group develops the Qualitative Law Enforcement Unified Edge (QLUE)
---
As cryptocurrencies become more popular they are increasingly being used by Transnational Criminal
Organizations (TCOs), Terror Organizations (TOs) and other illicit actors. These criminal elements move,
manipulate, finance, collect and launder proceeds for the purpose of supporting illicit activities around the globe. This is why Blockchain Intelligence Group (BIG) a Big Data Analytics Company, has developed the Qualitative Law Enforcement Unified Edgve or QLUE. A tool to give law enforcement the edge against:
Terrorist attacks
Weapons trafficking
Drug trafficking
Collection of ransoms
OFAC Sanctions avoidance, and much more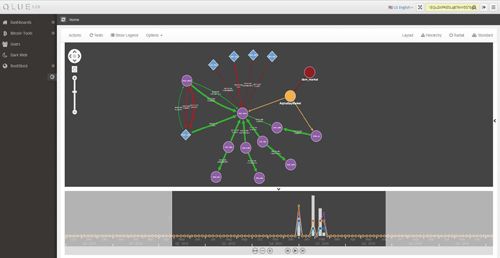 QLUE incorporates advanced proprietary search algorithms to detect suspicious and illegal activities that
criminals attempt to conceal through methods including Bitcoin transactions. The use of "Dark Web" tools such as the TOR, and BitRank Verified that scores transactions for those agencies needing a quick look at suspicious bitcoin addresses. BIG uses this data to give investigators the ability to trace, track and put real names to bitcoin transactions. This information then allows for the successful investigation and prosecution of crimes involving bitcoin.
BIG is continuously evolving QLUE by adapting new analytic techniques as they are being developed,
thereby keeping Law Enforcement one step ahead of illicit actors. BIG has designed QLUE based on input
from senior criminal investigators and anti-money laundering specialist who have actually investigated
bitcoin cases. This unique insight gives QLUE the ability to be a turnkey solution that is intuitive for every
investigator to use. Our system of proprietary world wide nodes will allow BIG to listen to the bitcoin
network and add data in near real time.

If you want to dismantle criminal networks then go after the money, or in this case the cryptocurrency.
QLUE is the tool that will allow your organization to immediately make a difference in tracing, tracking,
investigating and prosecuting those that exploit cryptocurrencies.

Request more info from Blockchain Intelligence Group
Thank You!