PRESS RELEASE
Detectives locate double homicide suspect using online pawn shop database
---
MCCRACKEN COUNTY, Ky. — 52-year-old Gerald R. Boyes Jr. was a fugitive on the run, wanted in Florida for a parole violation. He was also being sought by McCracken County Sheriff's Office as a person of interest in the murder of his father and his father's girlfriend.
Days after the murder, Detectives Capt. Matt Carter and Det. Sgt. Darrin Frommeyer of McCracken County Sheriff's Office were already on his trail. They learned their suspect's whereabouts by searching Boyes' information through a nationwide law enforcement investigative database, LeadsOnline.com. After running a search through the LeadsOnline system, they learned that Boyes had pawned an item at a pawn shop in Villa Park Illinois, a suburb of Chicago, 2 days after the murder. The electronic pawn ticket showed that Boyes had sold a men's Harley Davidson wallet to the pawn shop, he received $10 for the item. Detectives identified the wallet as belonging to their murder victim, and their suspect's father, Gerald B. Boyes of Paducah.
Shortly after this pawn transaction was found by detectives, an intel bulletin was posted to the Northern Illinois law enforcement community and the suspect was eventually located in the Chicago area. He was wielding a handgun when approached by officers. Shots were fired, and Boyes was pronounced dead at the scene.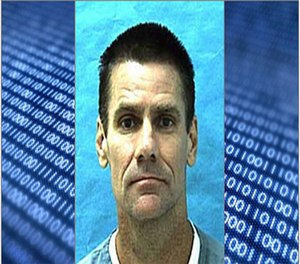 If the Villa Park pawn shop had not electronically reported this small purchase of $10 to police via LeadsOnline, it is likely law enforcement may not have learned that their fugitive fled from Kentucky to Illinois.
McCracken County Sheriff's Office and law enforcement agencies in 47 states including Kentucky, Illinois, and Florida use LeadsOnline to automatically collect transaction records from reporting businesses, enabling criminal investigators to instantly access cross-jurisdictional information to clear countless cases each year.
About LeadsOnline
LeadsOnline is a technology service helping law enforcement catch criminals, while helping businesses reduce the hassles of reporting.

Request more info from Leadsonline
Thank You!