PRESS RELEASE
The Telltale Tattoo - Using Forensic Software to Exonerate Wrongdoings
---
Burlingame, Calif. - An employee was accused of robbing his employer. Security video showed the perpetrator busting through sheet rock into an office and taking money from an open safe.
 
Using Ikena Forensic, a forensic expert was able to enhance the video to clearly reveal a tattoo on the arm of the offender. The accused employee did not have, and had never had, a tattoo. The employee was exonerated of any wrongdoing.

About MotionDSP
MotionDSP is headquartered in Burlingame, California and is led by an experienced management team, trained at Stanford University and the United States Naval Academy. With subject matter experts and the brightest engineers in their fields, MotionDSP creates powerful solutions to the industry's toughest problems.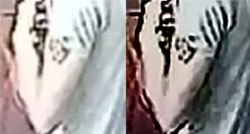 Request more info from MotionDSP
Thank You!