PRESS RELEASE
Valorence provides solutions for covert and overt surveillance
---
Logan, UTAH – Covert vs overt surveillance
Valorence has developed a nationwide reputation for covert surveillance equipment. Their Covert Law Enforcement brand is used in hundreds of agencies to monitor and collect evidence. Surveillance can be done discreetly and professionally so you can be sure you get information that is accurate and allows you to make clear decisions. Valorence also provides overt equipment.
You work in different ways during each case. One of the central distinctions is between an overt and covert operation. So, what's the difference? In layperson's terms, a covert oper- ation is when you must remain undetected. However, an overt operation can happen in the public eye.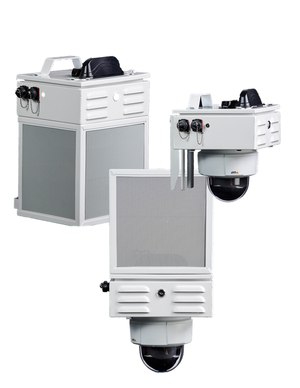 Overt means cameras are noticeable and can be seen within the protected premises. Overt cameras have an obvious deterrent factor. Studies have shown that video cameras are a powerful tool in the detection and prosecution of crimes.
Overt cameras are also quite effective if a large crowd is gathering, you can immediately deploy an high visibility Va- lorence overt system and have live surveillance quickly. Maybe it is for a protest or riot, a concert, a festival, in parking lots, remote areas, and stadiums or sports arenas. Video cameras that can be seen also thwart robberies and may prevent crowd disruptions. Today, especially in public areas, people expect cameras and feel safer with their deployment.
Call and speak to a surveillance specialist at (435)565-6018 or visit valorence.com.
With experience in high priority investigations and high value targets (HVT), Valorence understands the value of reliable tools that are easy to use. Our camera systems are quick- ly set up with multiple deployment options that will fit virtually any circumstance We strive to make excellent products, provide excellent service, and provide excellent techni- cal support, all for the goal of creating better and safer communities.

Request more info from Covert Law Enforcement
Thank You!