PRESS RELEASE
CORE Survival to showcase HEL-STAR LE Tactical Lighting at SHOT Show 2020
---
CORE Survival, Inc. (Booth #7302) comes to SHOT Show 2020 with a lineup of HEL-STAR® LE Tactical Lighting for personnel marking and K9 operations.
CORE has specialized in helmet mounted personnel ID markers and IFF devices for the military special forces community for 16 years and has expanded that reach into other technical operations including SWAT, DHS and security forces.
Hank Minor, LE Product Manager at CORE Survival, is heading up the program to expand CORE's high-tech devices into the all aspects of SWAT and other LE operations. Hank served for 25 years on the Manchester, CT Police Department, including 7 years as a K-9 handler.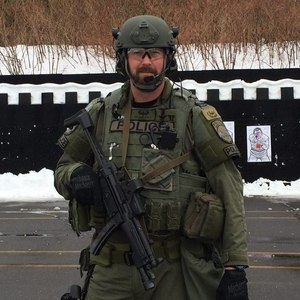 Please stop by the CORE booth to check out our HEL-STAR® LE Tactical product line and to meet Hank.

Learn more at www.coresurvival.com.