PRESS RELEASE
New Collar Mounted K-9 Guidance System from Tactical Electronics
---
Tactical Electronics has developed a collar mounted K-9 Guidance System. Offered at a lower price than the previous version, this product provides off leash control of your K-9 from a distance.
The K-9 Guidance System paired with the K-9 Guidance Training Course enables a handler to direct a K-9 without the need to yell out a command or break cover. 
Learn more about the K-9GS3 & Register for K-9 Guidance Training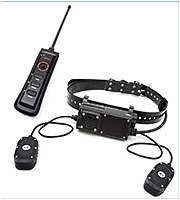 Request more info from Tactical Electronics
Thank You!