Vt. PD switching from pepper spray to more 'empathetic' gel
Montpelier Police Chief Brian Peete says the gel should do the job but with fewer painful symptoms
---
By Suzie Ziegler 
MONTPELIER, Vt. — Police in Vermont's capital city are looking for more "empathetic" use-of-force options, reports WCAX. The latest change comes in the form of Presidia Gel, which will replace traditional pepper spray. 
Montpelier Police Chief Brian Peete hopes to have all officers outfitted with the gel in the next two months. Peete says the gel should still do the job but with less pain. The effects of Presidia Gel go away in minutes, compared to pepper spray which can last up to an hour, according to the report.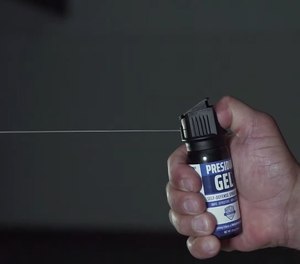 "As we're still trying to move toward empathy, we empower our officers within the department to look for new technologies, new innovative, modern ways of doing things and providing help and safety to anyone that we come across," Peete told WCAX. 
According to manufacturer Reflex Protect Tactical, the gel incapacitates subjects with "immediate involuntary eye closure and disorientation." The canister propels a stream of gel up to 15 feet, which is easy to clean up and offers symptom relief within two minutes, the company says.