PRESS RELEASE
VIEVU, a subsidiary of Safariland, to be acquired by Axon Enterprise, Inc.
---
Combination brings together two leading public safety camera and digital evidence management solutions providers - Safariland to become the preferred holster provider for Axon's taser conducted electric weapons.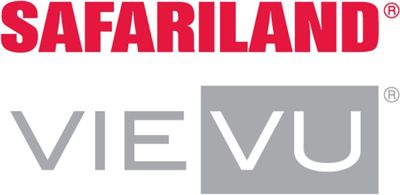 ONTARIO, Calif. — The Safariland Group ("Safariland" or "Company") the parent company of VIEVU®, a leader in body-worn camera and video evidence management, today announced that the Company has entered into a definitive agreement with Axon Enterprise, Inc. (NASDAQ: AAXN) ("Axon") under which Axon will acquire VIEVU. As part of the agreement, Safariland and Axon entered into a 10-year agreement under which Safariland will become the preferred holster provider for Axon's TASER Conducted Electric Weapons (CEW).
"Today marks an important milestone in Safariland's 54-year history of innovation and quality as we continue to deliver on our pledge to support first responders and the communities they serve," said Warren Kanders, Chairman and Chief Executive Officer of Safariland. "The integration of VIEVU's digital evidence management solutions with Axon's suite of products and services will create an even stronger portfolio of best-in-class products to better serve customers and safeguard those who dedicate their lives to protecting others."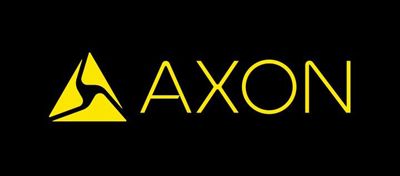 Kanders continued, "We are pleased that Axon shares Safariland's commitment to innovation and to delivering leading products for public safety professionals, and very excited to leverage our expertise in holsters and duty gear into becoming the preferred holster provider for TASER CEWs. This transaction enables Safariland to focus our resources where they will deliver the greatest value to all our stakeholders. Safariland remains committed to continuing to develop innovative, technologically advanced products across our premier group of brands to save lives and keep our communities safe."
Terms of the transaction were not disclosed. Safariland, a leading global provider of a broad range of safety and survivability products designed for the public safety, military, professional and outdoor markets, acquired VIEVU in 2015.
About VIEVU®
VIEVU® is a leading provider of body-worn camera and video technologies, providing secure, high-quality video cameras for law enforcement, security, emergency medical services, and first responders. VIEVU Solution™, the company's next generation fully-hosted cloud evidence management system, is built on Microsoft® Azure Government cloud, the first enterprise cloud compliant with the FBI's Criminal Justice Information Services (CJIS) standards. VIEVU was the first provider of body-worn cameras with Automated Video Redaction technology, a highly advanced redaction tool built to automatically blur faces and objects recorded on body-worn cameras, without user involvement, in order to protect the privacy and identity of victims, innocent bystanders, minors and undercover police officers. Built on police experience, VIEVU technology is used by thousands of law enforcement agencies in 17 countries. For information please visit www.vievu.com.
About The Safariland Group
The Safariland Group is a leading global provider of a broad range of safety and survivability products designed for the public safety, military, professional and outdoor markets. The Safariland Group offers a number of recognized brand names in these markets including Safariland®, Med-Eng®, Safariland® Armor, Safariland® VIEVU®, Mustang Survival®, Bianchi®, Break Free®, PROTECH® Tactical, Defense Technology®, Hatch®, Monadnock®, Identicator® and NIK®. The Safariland Group's mission, "Together, We Save Lives™", is inherent in the lifesaving and protective products it delivers. The Safariland Group is headquartered in Jacksonville, Florida. The Safariland Group is a trade name of Safariland, LLC.
About Axon
Axon is a network of devices, apps, and people that helps law enforcement become smarter and safer. Our mission is to protect life. Our technologies give law enforcement the confidence, focus and time they need to keep their communities safe. Our products impact every aspect of an officer's day-to-day experience:
In the field - Our Smart Weapons offer a less-lethal intermediate use of force response and our body-worn and in-car cameras collect video evidence to capture the truth of an incident; and our mobile applications enable simple evidence collection.
At the station - Our secure, cloud-based digital evidence management solution allows officers and command staff to manage, review, share, and process digital evidence using forensic, redaction, transcription, and other tools.
In the courtroom - Our solutions for prosecutors make collaborating across jurisdictions and agencies easy so that cases can be resolved quickly.
We work hard for those who put themselves in harm's way for all of us. To date, there are more than 201,500 software seats booked on the Axon Network around the world and more than 198,000 lives and countless dollars have been saved with the Axon Network of devices, apps, and people. Learn more at www.axon.com or by calling (800) 978-2737.
Facebook is a trademark of Facebook, Inc., and Twitter is a trademark of Twitter, Inc.
Axon, Axon Network, Smart Weapons, the "Delta Logo," and "Protect Life" are trademarks of Axon Enterprise, Inc., some of which are registered in the US and other countries. For more information, visit www.axon.com/legal. All rights reserved.
Follow Axon here:
Axon on Twitter: https://twitter.com/axon_us
Axon on Facebook : https://www.facebook.com/Axon.ProtectLife/

Request more info from Axon
Thank You!