Spotlight: Multicopter Warehouse a Tier 1 Authorized Dealer and Distributor for major UAS manufacturers of drones, parts, and accessories
Specialize in UAS technologies utilized for many applications such as Search & Rescue, Crime Scene Investigation, Agriculture, GIS Mapping, Utility Inspection, and Professional Cinema Aerial Photography
---
Company Name: Multicopter Warehouse
Headquarters: Centennial, CO 
Signature Product: Drones
Website: https://www.multicopterwarehouse.com/
1. What was the inspiration behind starting your company?
The two founders could see where drones could be an invaluable tool for law enforcement, fire departments, and search and rescue teams. The company mission began with a goal to educate agencies on how they could use the products and sell them the best equipment possible for their mission profiles.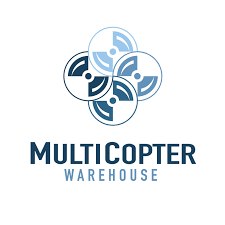 2. Why do you believe your products are essential to the law enforcement community?
We have seen time and time again how agencies around the world are using drones for a hugely diverse set of missions. As more agencies begin to implement drone technology, the uses that are coming from those real-world experiences never seem to end.
3. What has been the biggest challenge your company has faced?
Public perception of drone use has caused many agencies to delay or even cancel their drone programs. Helping agencies to understand how to get around those objections has been an ongoing task since we started.
4. What makes your company unique?
Multicopter Warehouse sets itself apart in a number of different ways. We were the first to put a thermal camera onto a drone, we have active law enforcement personnel on staff, we configure and test every enterprise product before it is sent to the customer, and we are one of only three DJI Recommended Service Centers in the US.
5. What do your customers like best about you and our products?
Our customers feel we really understand their needs and never try to sell them on equipment that they don't need. We constantly solicit feedback from our customers on how we can continue to improve.
6. What is the most rewarding part of serving the first responder community?
Absolutely nothing beats waking up to an email saying that equipment we sold to an agency was used to save lives.
7. Is there any fun fact or trivia that you'd like to share with our users about you or your company?
The very first time we built a drone with a thermal camera on it, our city's police chief came in and asked if we could help find a missing horse. The next morning, we located the horse in less than 30 minutes after it had been missing, injured, and bleeding for three days. This event got national news coverage that generated so much interest that it crashed our website.
8. What's next for your company? Any upcoming new projects or initiatives?
We are working on new training material to help agencies to come up to speed quicker on their own time and be able to use the equipment to its full potential.