On-Demand Webinar: Meeting public safety challenges with policy and training solutions
Learn how policies and training, backed by accountability tools, help mitigate risk and prepare law enforcement agencies for today's challenges
---
Webinar sponsored by Amazon Web Services
With increased public scrutiny of law enforcement actions, it's more important than ever that agencies effectively define and train personnel on appropriate and lawful behavior. This impetus extends beyond use of force to all areas of law enforcement operations, from report writing to receiving personnel complaints to working with subjects who have disabilities or don't speak English. This session will explore the role of comprehensive policies and training in setting behavioral expectations and meeting rising standards. Bill McAuliffe, Director of Professional Services for Lexipol, will address how technology can assist agencies in developing and maintaining policies, improving personnel accountability and compliance, and enhancing transparency with the community. 
Register below to watch this video on demand.
You'll learn:
How community expectations for law enforcement operations are changing and how you can meet today's challenges with sound policies supported by reliable training.
Common challenges agencies face in developing, upgrading and maintaining policies.
How Lexipol provides 24/7 access to constitutionally sound, agency-specific policies accessible by any mobile device.
OUR SPEAKER
Bill McAuliffe, Director of Professional Services, Lexipol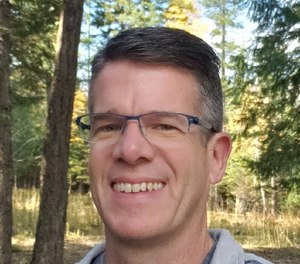 Bill McAuliffe is a seasoned leader who understands the importance and complexity of accountability and public trust in public safety. Bill came to Lexipol almost six years ago with 25 years of public service in law enforcement and corrections. He is the director of professional services and leads a team of industry veterans that provide critical collaboration with each Lexipol policy and training subscriber.
Bill started his law enforcement career as an enlisted member of the United States Coast Guard and Coast Guard Reserve. His civilian law enforcement career started with the Sheriff's Office in Santa Cruz County, California, where he spent time in corrections and operations. During his tenure of 10 years, Bill also served as a member of the Sheriff's SWAT Entry Team and the K9 Unit before relocating to Sandpoint, Idaho. Bill rose through the ranks of the Bonner County Sheriff's Office and served six years as a lieutenant. As a lieutenant, Bill had assignments as patrol division commander, jail commander and the Office of Professional Standards. He also served as a member of a law enforcement advisory panel for the Rand Corporation in Alexandria, Virginia. Bill is an original member of the Lexipol Professional Services Team and continues to play a critical role in improving the services Lexipol provides and nurturing relationships with Lexipol partners.
CONTRIBUTOR
Matt Melton, business development manager for justice and public safety at Amazon Web Services
Matt is a graduate of the US Naval Academy and served as a naval intelligence officer. Since leaving active duty in 2012, Matt has been focused on bringing innovation into the law enforcement and public safety communities. After working at multiple startups in the law enforcement space, Matt joined AWS in January 2018, where he focuses on working with agencies and technology companies to solve critical problems facing the public safety community.
MODERATOR
Nick Bruckner, corp. vice president of sales
Nick Bruckner oversees the day-to-day sales strategy and growth for Lexipol. Prior to joining Lexipol, Nick served as executive vice president, marketing platform at Praetorian Digital. In these roles, Nick has over 15 years of revenue growth leadership and personally secured some of the largest agreements on record with brands like Verizon and GP.
Complete form to watch this webinar on demand:
Complete form to register for the "On-Demand Webinar: Meeting Public Safety Challenges with Policy and Training Solutions" webinar:
Thank you! Your request was successfully submitted. Please, check your email to get the invitation.