On-Demand Webinar: Pre-employment background investigation technology
Learn how Guardian Alliance Technologies allows for robust screening and evaluation of pre-employment law enforcement background investigations
---
Webinar sponsored by Amazon Web Services
Guardian Alliance Technologies is dedicated to protecting the integrity of the law enforcement profession through innovative solutions, technology and strategic partnerships aimed at improving the process of recruiting, vetting and hiring law enforcement professionals.

Guardian's CJIS-compliant, cloud-based application allows for the electronic gathering, management, automation and evaluation of pre-employment law enforcement background investigations, including AI screening of social media and online activity, and most importantly, provides the nation's first comprehensive applicant database, known as the National Applicant Information Center (NAIC).
Register below to view the recording on demand.
OUR SPEAKERS
Ryan Layne, CEO, Guardian Alliance Technologies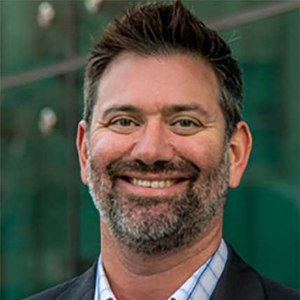 Ryan serves as CEO at Guardian Alliance Technologies with a focus on growing the Guardian Alliance, a consortium of community members, business leaders, law enforcement professionals, risk mitigation specialists, public safety officials, academia, NGOs and government officials, as well as like-minded industry partners that are committed to positively impacting their communities, cities, and states. Ryan's leadership style can be best described in one word: vision. Ryan is a serial entrepreneur with 20+ years of C-level experience in leadership positions with start-ups. He is well-versed in technology, and his strengths include strategic planning and development, branding, positioning, business development, marketing, sales and team building. Ryan is a man of faith with a passion for personal and professional development, and he strongly believes that when the leader gets better, everyone wins. Ryan is originally from Oklahoma, where his uncle and two cousins actively serve the Oklahoma City and Moore police departments. Ryan and his wife currently reside in Charleston, SC. They are active within their community and church, where Ryan serves as a mentor in the E3 Mentoring Program at Seacoast.

John Campanella, Vice President of Business Development and Public Safety Liaison, Guardian Alliance Technologies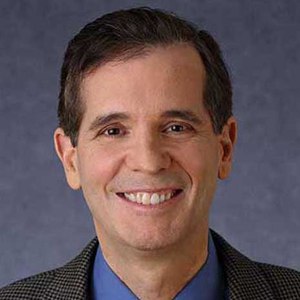 John Campanella is an innovator who has been identifying emerging issues, driving change and constant improvement for the past 32 years and is a subject matter expert in recruiting and pre-employment background investigation providing training across the country. John's career has included increasingly responsible roles and mastery in the areas of law enforcement, human resources, accreditation and leadership. John retired in September 2017 after 32 years at the rank of captain from the Delaware State Police where he served his last four years as the director of human resources. John is currently the vice president of business development and public safety liaison, providing education and insight to law enforcement for Guardian's premier offering of cloud-based software solutions for the pre-employment background process. John is a graduate of the FBI National Academy and has a master's degree in organizational leadership.
contributors
Ryan Reynolds, public safety leader for Amazon Web Services
Ryan began his career with the US Army, including service as military police. Ryan has been working in information technology and police services for 20 years. Ryan Joined AWS in April 2017 and has built a team to deliver solutions that work backwards from the challenges facing law enforcement, courts and corrections, fire/EMS and emergency/disaster response.
Moderator:
Nick Bruckner, corp. vice president of sales
Nick Bruckner oversees the day-to-day sales strategy and growth for Lexipol. Prior to joining Lexipol, Nick served as executive vice president, marketing platform at Praetorian Digital. In these roles, Nick has over 15 years of revenue growth leadership and personally secured some of the largest agreements on record with brands like Verizon and GP.
Complete form to watch this webinar on demand:
Complete form to view the "On-Demand Webinar: Pre-Employment Background Investigation Technology" webinar recording:
Thank you! Your request was successfully submitted. Please, check your email to get the invitation.