Spotlight: Scout PD by iOLAP, Inc. on a mission to provide LEOs with best tech at their fingertips
Scout PD delivers a single-tenant SaaS solution, for maximum transparency, available through AWS Marketplace
---
Company name: iOLAP, Inc.
Headquarters: Frisco, Texas
Signature Product: Scout PD
Website: https://iolap.com/scout-pd/
1. Where did your company name originate from?
Everyone loves well-trained dogs and law enforcement has some of the best and brightest. They work hard to help the team deliver on the mission. That is the spirit our software is built on.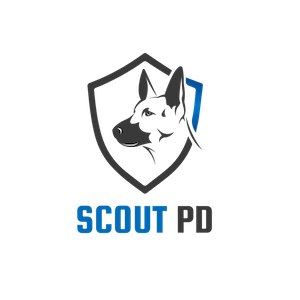 2. What was the inspiration behind starting your company?
Like any good product team, we built this to meet a need. We deploy innovative technology and analytical capabilities that enable our clients to unlock the value of their data.
We have a unique approach in streamlining solutions, procurement and compliance. We've worked hard to reduce inefficiencies, even in procurement. This includes a standardized EULA in partnership with AWS so that even legal review burdens are minimized as well as having access to a multitude of public sector contract vehicles.
3. What is your signature product and how does it work?
Scout PD is our solution that delivers a digital evidence management system (DEMS) with investigative research and surveillance capabilities, including:
A public portal for video submissions
Connections to batch video to keep backlogs clear
Computer vision covering thousands of objects, scenes, places, car identification and persons of interest
Intelligent storage - video storage becomes massive, very quickly, and evidence has a "life cycle" to it that requires controls and care
Powerful search across time and location, with granular, user-controlled confidence thresholds
Encrypted logs to support chain of custody
Future support for CJIS compliance through GovCloud deployment, connections to IP cameras for live streaming, contextual transcription, cross-agency search and sharing, custom ML models (embedded and microservice) and more.
As we've seen in our own lives, and on the internet, video is exploding and becoming the dominant form of media. Resolutions on mobile phones, home CCTV cameras and IP cameras are now very high quality and affordable. 
4. Why do you believe your products are essential to the law enforcement community?
High-quality video poses a challenge because it significantly increases file size and storage requirements. The tradeoff, if you have Scout PD, is that it allows for more accurate computer vision, which can then help assess what inventory needs to be kept and why.
Law enforcement agencies don't have time to review most of the video. It is stored full of "unknown unknowns" and most of it is discarded after six months. This treasure trove of untapped assets represents a glaring inefficiency. Since headcount nationally is flat over the past 20 years while the population has increased by 15-20 percent, law enforcement needs to leverage technology to get more done. 
5. What has been the biggest challenge your company has faced?
It took some time to get our public sector contract vehicles in place. The procurement cycle is unique in public sector, but we are becoming attuned to it now. We have a new year kicking off and we look forward to engaging with more departments and agencies.
6. What makes your company unique?

Our big data and advanced analytics background. We deploy production solutions for many large, multi-national corporations, including some of the world's largest airports too. We aren't fond of buzz words, yet they accurately describe real workloads we help our clients with: digital transformation, big data, Internet-of-Things (IoT), predictive analytics and computer vision.
We also have excellent partnerships; two, in particular, I will highlight on the Scout PD product. We have an excellent partnership with Amazon Web Services (AWS); and our partner, MMS, is a best-of-breed pedigree in bespoke hardware deployments for surveillance. 
7. What do your customers like best about you and our products? 
Customers love iOLAP's expertise across the full spectrum of technologies, paired with the fact that we focus on the business users' needs. Technology is supposed to benefit the end-user in order to drive substantial returns on investment. We build solutions to match documented, systematic inefficiencies, rather than just building something that is flashy for marketing purposes.
Scout PD delivers a single-tenant SaaS solution, for maximum transparency, available through AWS Marketplace. We effectively offer a 0 percent margin SaaS. How cool is that? To top it off, we support custom contracts with flexible payment scheduling, and we are one of the first AWS partners to adopt their standardized EULA. All of this in an effort to reduce inefficiency everywhere we can.
We move quickly and our clients are sticky. We always hear we are easy to work with. It's a fun group and we enjoy what we do.
8. What is the most rewarding part of serving the first responder community? 
These men and women, on a good day, keep a watchful eye on all of us. And, on a bad day, may risk, or even lose, their life for us. There's no greater calling than serving and laying down a life for a "friend." Our brothers and sisters in law enforcement should have the best at their fingertips.
9. What's next for your company? Any upcoming new projects or initiatives?
We have a roadshow coming to six cities across the U.S. We are doing this in collaboration with AWS.
Nov 12

: 

Dallas, Texas
Nov 13

: 

Atlanta, Georgia
Nov 19

: 

Columbus, Ohio
Nov 21

: 

Richmond, Virginia
Dec 3

: 

Denver, Colorado
TBD: Los Angeles, California
For more information, you can email ScoutPD@iolap.com.