Webinar: Evidence-based, early warning and intervention solutions for public safety
Learn how police departments can use technology to identify problematic officer conduct.
---
Webinar sponsored by Amazon Web Services
For the first time in the history of policing, through longitudinal data studies and the database automation of police systems, there are systemic, highly accurate means to identify problematic conduct. In this informative Q&A session, Chuck Ramsey, co-chair of the Task Force for 21st Century Policing, and Ron Huberman, CEO of Benchmark Analytics, discuss how the current era of police reform has the potential to be different if police departments take advantage of new technology to systemize and engage officers who are engaged in problematic behavior.
Register below to attend this webinar on Monday, October 26 at 1 p.m. EST / 12 p.m. CST / 10 a.m. PST.
OUR SPEAKERS
Chuck Ramsey, Co-Chair, Task Force for 21st Century Policing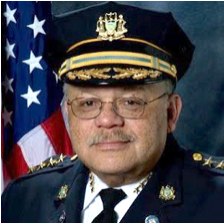 Chuck Ramsey has a highly respected career in law enforcement that spans over 45 years, including chief of police, Washington, D.C.; police commissioner of Philadelphia; co-chair of the Task Force on 21st Century Policing; and president of the Police Executive Research Forum as well as Major Cities Chiefs Association.
Ron Huberman, CEO and Co-Founder, Benchmark Analytics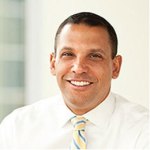 Ron Huberman, CEO and co-founder of Benchmark Analytics, served nine years in the Chicago Police Department, advancing to assistant deputy superintendent, where he created the country's most advanced policing technology system. He also served as executive director of the Chicago Office of Emergency Management and Communications.
contributors
Ryan Reynolds, public safety leader for Amazon Web Services
Ryan began his career with the US Army, including service as military police. Ryan has been working in information technology and police services for 20 years. Ryan Joined AWS in April 2017 and has built a team to deliver solutions that work backwards from the challenges facing law enforcement, courts and corrections, fire/EMS and emergency/disaster response.
Matt Melton, business development manager for justice and public safety at Amazon Web Services
Matt is a graduate of the US Naval Academy and served as a naval intelligence officer. Since leaving active duty in 2012, Matt has been focused on bringing innovation into the law enforcement and public safety communities. After working at multiple startups in the law enforcement space, Matt joined AWS in January 2018, where he focuses on working with agencies and technology companies to solve critical problems facing the public safety community.
Moderator
Nick Bruckner, corp. vice president of sales
Nick Bruckner oversees the day-to-day sales strategy and growth for Lexipol. Prior to joining Lexipol, Nick served as executive vice president, marketing platform at Praetorian Digital. In these roles, Nick has over 15 years of revenue growth leadership and personally secured some of the largest agreements on record with brands like Verizon and GP.
Complete form to register for the webinar:
Complete form to register for the "Evidence-based, early warning and intervention solutions for public safety" webinar: