PRESS RELEASE
New Safety Device for Police Officers Launched Today on Kickstarter
---
Nanohmics and Project Triage are pleased to announce the launch of the SoLo Rescue Signal.
2 out of 3 police officers killed in the line of duty do not die from gunshot or stab wounds but rather from the subsequent blood loss associated with those injuries, according to The International Association of Chiefs of Police. Many of these officers lose consciousness and are unable to notify backup of their location. 
With this in mind we developed the SoLo Rescue Signal, an auditory beacon that will help identify the location of an injured officer. This electronic rescue signal operates like a flashlight and generates 109dB of sound. It is small (3.4" long), lightweight, rugged, and can easily be worn on a patrol belt.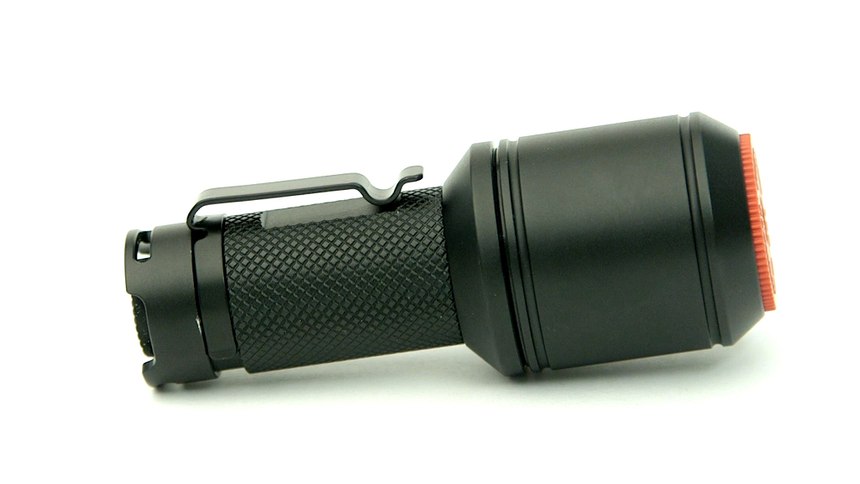 • 109dB can be heard up to 400 yards away
• Runs for 8 hours on a single CR123 battery
• Rugged housing made of machined aluminum
• Light weight – 3.2 oz. with battery
• High quality anodized surface finish
• Single on/off switch for easy operation
In order to quickly get units into the field, we are using Kickstarter to collect donations and Project Triage to distribute units to over 340 police department that have already registered to receive these.
Backers of the Kickstarter project will have the option to donate a Rescue Signal to these police departments or purchase one for themselves. Check out the Kickstarter project page to learn more about this innovative product.
About Project Triage Project Triage, a non-profit organization, was founded by former Police Chief Christopher Howell in response to an incident in August 2012, where he was shot in the line of duty. Just months prior to this life-threatening incident, Chief Howell obtained trauma kits and field training for his unit. Chief Howell's injuries would have resulted in his death had he not applied the trauma kit that he was now carrying. Since 2013, Project Triage has donated over 5,000 trauma kits to Police Departments and 9 officer's lives have been saved.
About Nanohmics, Inc. Nanohmics was founded in 2002 by three scientists with the goal of developing cutting-edge research and transforming it into commercial technology. Over the past decade, our multidisciplinary team has grown to 25 scientists and engineers. Due to our broad expertise and diverse approach, we have an aptitude for solving difficult problems with innovative solutions. Some of our specialties include novel materials, microfabrication, and instrumentation for electro-optics, sensors, power control, and embedded systems and devices. We perform technology development for a number of U.S. government agencies as well as commercial customers ranging from small startups to large defense contractors. By applying our expertise in scientific, engineering, and industrial design in the early-stages of technology development, we deliver high-value, next-generation products and system-level solutions.