PoliceOne Buyer's Guide: Mobile Devices
Learn everything you need to know so you can pick the right mobile device for your police department
---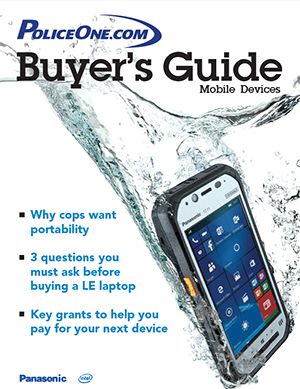 The following is paid sponsored content by Panasonic

Mobile devices are a staple for today's cops. But which one is right for your department? We compiled a free, must-read mobile devices buyer's guide to help you make the right choice! 

In this mobile devices buyer's guide, you will learn: 

• Why cops want portability 
• Questions you must ask before buying a mobile device 
• Key grants to help you pay for devices 
• And much more!