PRESS RELEASE
RuggON is now Navis ready
---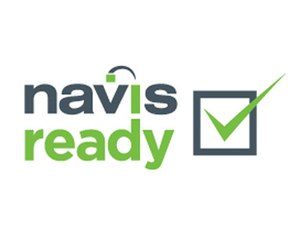 RuggON, an outstanding provider in designing and manufacturing rugged computers, announced that its rugged tablet PX-501, vehicle mount terminal VX-601, and mobile data terminal MT7000 have now been verified as Navis Ready. Able to run the Navis N4 Terminal Operating System (TOS), MT7000, VX-601, and the first Navis Ready tablet on the market PX-501 are the best fit for shipping port or terminal operating needs.  
The Navis Ready partner program is open to all vendors that provide different technologies to suit the needs of a marine container terminal operating environment. The program tests a vendor's hardware and specific messages to ensure that they work perfectly with specific versions of the N4 TOS in an integration environment. With Navis Ready validation, terminal customers can confidently choose RuggON's solution knowing that it has been tested and proved to be efficient, reliable and deliver great results. Navis' N4 is the industry standard for terminal operators who need a system to boost their operation efficiency.
Built with rugged durability, RuggON rugged computers can be operated in extremely harsh environments. Together with seamless connectivity and a complete range of communication options, the wide expansion options that go with RuggON devices ensure real-time data capture and minimize operation downtime, thus greatly enhancing productivity and efficiency. RuggON rugged computers also provide excellent mobility that allows customers to move and work at any locations in the port area. With these Navis Ready RuggON devices, customers are well equipped to support their operations and management at port sites.

Request more info from RuggON Corporation
Thank You!