5 myths busted about migrating your RMS to the cloud
Even as police departments adopt cloud-based storage for a variety of processes, there are still some myths that need to be busted about migrating your RMS to the cloud
---
By James Careless
The sheer size, complexity and demands of modern police records management systems (RMS) are motivating many law enforcement agencies to move their RMS into the cloud.
By moving to the cloud, these agencies break the costly cycle of maintaining, upgrading and expanding on-premises RMS servers – and the cybersecurity concerns that go with them. (This includes the IT personnel needed to run these RMS servers.)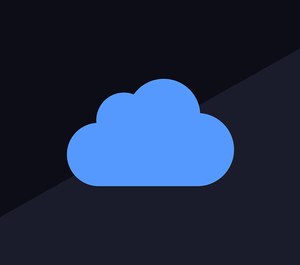 These agencies are also enjoying the economies of scale offered by major cloud-based storage providers – which keeps operating costs down – and the dedicated experts these providers have on staff to keep everything running 24/7.
This said police departments are understandably sensitive about the security and accessibility of their records management systems. In particular, the "newness" of the cloud, compared to familiar on-premises servers, makes some law enforcement personnel nervous about moving their RMS into cyberspace.
This unease has spawned five myths about migrating a RMS into the cloud, which we will dispel here.
MYTH 1: THE CLOUD ISN'T AS SECURE AS MY SERVERS
There is no doubt that cyberspace is under increasing attack by a range of hackers; from individual thrill-seekers and political activists to organized crime syndicates and hostile nation-states. It is also true that cloud-based storage is one of their targets. But then again, so are on-premises RMS servers operated by police departments. Which do you think has better security?
Here's the truth: Major cloud-based storage providers are in the business of keeping client data secure, by deploying a force of cyber expertise, personnel and equipment that no single law enforcement department could likely match on its own. As a result, it is fair to say that records data stored with major cloud-based storage providers is far safer and more secure than data stored in on-premises police servers.
MYTH 2: IT IS DIFFICULT TO ACCESS RMS DATA FROM THE CLOUD
There was a time when accessing data from the web was occasionally difficult. However, today's cloud-based storage platforms are purpose-built to exchange RMS data easily with authorized police department users, whether they be on desktops, mobile laptops/tablets, or smartphones.
More importantly, cloud-based records systems provide a centralized control facility for all departmental data. This allows for reliable information storage, cross-referencing and access to all police records, and the ability to tailor access privileges as needed to maximize security.
Cloud-based storage is also the most effective way to deal with the ever-growing amount of data that police departments contend with, including body camera footage and other large file content. This is because cloud-based storage uses modern software tools such as AI (artificial intelligence) and video analytics to assist in the data management process. These are cutting-edge tools that on-premises servers operated by police departments rarely have access to, due to their cost and need for high-end processing power to run them.
MYTH 3: MOVING TO THE CLOUD IS ALL-OR-NOTHING
Another truth worth knowing: Moving to the cloud is not an all-or-nothing proposition. A police department can decide how much of its RMS it wants to move online and what it wants to keep in-house and execute the process on whatever schedule makes sense. The department can also start with one element of this RMS migration and then move other elements online over time; again, on whatever schedule works best.
The fact that an RMS cloud migration is open to customization allows for smooth, redundant transitions. A police department can take its time getting a cloud-based RMS up to speed while keeping the on-premises system running as a backup. The result is a smooth transition with minimal bugs.
MYTH 4: MOVING TO THE CLOUD IS DISRUPTIVE
As noted above, moving an RMS to the cloud can be done on whatever schedule and approach suits a department with as little or as much overlap between a cloud-based and an on-premises system as desired.
Add the fact that training time can be built into the migration schedule, plus the fact that accessing cloud-based data can be as simple as pulling data across a departmental Local Area Network (LAN), and there is no reason for a cloud-based RMS migration to be disruptive. In fact, this migration can be an opportunity for a law enforcement agency to consolidate and modernize its data management system across the board, for better service to everyone overall.
MYTH 5: ONLY WELL-FUNDED DEPARTMENTS CAN AFFORD CLOUD-BASED RMS
In fact, only well-funded departments can afford the on-premises server model, where departments have to pay for ongoing operational expenses and human resources plus find the money for expensive hardware and software upgrades – whose costs are often prohibitive and hard to predict.
In contrast, a cloud-based RMS system provides its users with predictable monthly or yearly costs. The agency pays a regular fee for usage and the cloud-based provider handles everything else, including software/hardware upgrades and personnel. And if the agency should need to scale up its RMS system capacity, this can be done easily on a cloud-based platform.
The bottom line: Moving an RMS to the cloud is an efficient, cost-effective option for police departments of all sizes. That's the truth, not a myth.
---
About the author
James Careless is a freelance writer with extensive experience covering law enforcement topics.