Case study: How the Albuquerque PD enhanced public safety with data-driven intelligence
The PD's unified security platform heightens situational awareness and delivers valuable data-driven intel to public safety teams to make faster, better decisions
---
Content provided by Genetec Inc.
The Albuquerque Police Department (APD) works around the clock to keep everyone safe.
Within the APD Real Time CrimeCenter (RTCC), officers use various video management systems (VMS) and other public safety technologies to handle incidents and expedite response. But over the years, siloed systems and databases began wearing on their team's efficiency.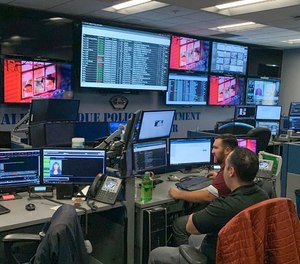 Getting more information wasn't limited to incident response. Maintaining many older, independent video systems was another big challenge for the city. Genetec Security Center and Genetec Citigraf checked all the right boxes for the APD. While the unified security platform could help the city combine all their video and public safety technologies into a single solution, Citigraf would take their RTCC operations to the next level.
This strategic decision support system gives RTCC operators a unified, real-time look into emerging events. It's designed to heighten situational awareness and deliver valuable data-driven intel to public safety teams, so they can make faster, better decisions.
Download the free case study to learn more about how the department has been able to maximize their RTCC resources to better assist other APD departments, metro partners and surrounding communities with their unified public safety platform from Genetec.
How the Albuquerque PD enhanced public safety with data-driven intelligence