PRESS RELEASE
Best practices for adjusting off-duty and overtime detail policy during a pandemic
---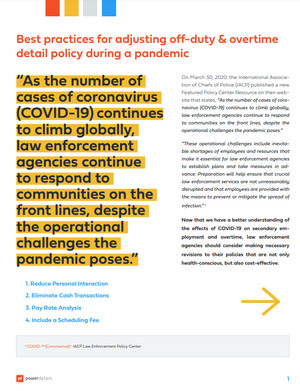 COVID-19's effect on secondary employment and overtime has been significant and law enforcement agencies across the country are making necessary revisions to their policies that are not only health-conscious, but also cost-effective.
Download the free "Best Practices" PDF to get a better understanding of the policy adjustments being made to off-duty and overtime detail policy across the country.

Request more info from PowerDetails
Thank You!