Nationwide rise in active shooter incidents underscore need for public safety modernization
With hundreds, if not thousands, of calls coming in at once, a real-time crime center or emergency communications center could benefit from these two things
---
Content provided by Hexagon
In early May, an active shooter situation in Midtown Atlanta flooded the area's real-time crime center with more than 1,800 calls in just a few minutes, according to news reports.
That many calls in such a short time can overload a system, not to mention overwhelm the call takers and dispatchers trying to deal with such an unexpected influx.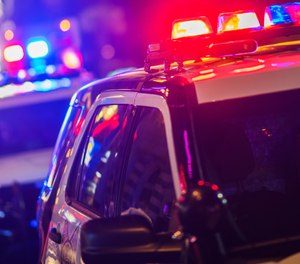 Ultimately, personnel at the real-time crime center and police in the field handled the situation, with citizen surveillance video, license plate readers and artificial intelligence helping police track and arrest the suspect, who shot five and killed one, reported the Atlanta Journal-Constitution.
With the nationwide rise in active shooter situations, public safety organizations looking to modernize can look at what happened in Atlanta and think about how their legacy systems would perform with such a flood of calls.
"A lot of what makes these public safety agencies nervous, it's those spikes," said Jack Williams, technical director for Hexagon's Safety, Infrastructure & Geospatial division, a worldwide leader in public safety software solutions. "They're good at handling and being efficient. What makes their blood boil is when things escalate very quickly. That's where mistakes can happen. That's where systems can bog down."
"It's nice to have innovative technologies," said Williams, "systems that are inherently intelligent."
With hundreds, if not thousands, of calls coming in at once, a real-time crime center or emergency communications center could benefit from a couple of things: The flexibility and scalability of cloud-based dispatch and collaboration systems, and assistive artificial intelligence to help sift through the calls, surveillance videos and sensors to find a pattern and, ultimately, the suspect.
With an on-site, server-based system, the agency must buy enough server capacity and computing power up front to handle the largest spike in activity its leaders can imagine, plus some. A cloud-based system is scalable, and you pay for extra capacity only when you need it, like when an active shooter scare sparks hundreds of simultaneous calls to 911.
When that spike happens, the system automatically scales up the server capacity to meet the need, preventing a system shutdown during a metro-wide emergency that could handicap officers, investigators and other first responders in the field.
"You don't have to purchase a cloud-based solution based on your maximum load," said Williams. "With the cloud, you buy what you use. The system automatically expands to the capacity you need. Once that's done, it shrinks back down. That's your cost savings."
With a cloud-based collaboration portal, the real-time crime center also has the ability to loop in partner agencies across the metro or in neighboring jurisdictions. With a simple e-mail link, all stakeholders can view one common operating picture, with maps, alerts and video feeds.
Assistive AI helps deal with the sheer volume of calls coming by discerning which ones are related and have actionable information to contribute to the current emergency response. The AI can listen in on all those calls and make those connections much faster and more efficiently than the call takers, generating alerts that could put officers on the trail of the shooter much faster and easing the burden on dispatchers and crime analysts.
While sorting through the deluge of calls, the AI can also monitor sensors around the metro, IoT devices and even dispatch and other information from neighboring metros, helping put together a clear picture of a suspect's description, getaway method and direction of travel. It could even help determine if a jurisdiction has one active situation or multiple scenes that need to be secured.
So, the bottom line on modernization is, if you're not using a cloud-based system enhanced with assistive AI, you're dedicated servers and your dedicated employees are vulnerable to being overwhelmed and even seeing your systems shut down by an outlier kind of day.
"Then you're going back to pen and paper and, trust me, that can result in very bad outcomes for the community because you're obviously not able to be as quick and efficient as possible," Williams said.
For information on Hexagon's public safety solutions, visit hxgnpublicsafety.com.

Request information from Hexagon
Thank You!