MIR Systems puts vital information at officers' fingertips anywhere, anytime
Durable and dependable from the inside out, to bring you what you need, where you are
---
The following article is sponsored by Mobile Incident Reporting Systems. To get more info, click here.
How many times have you looked at the Mobile Data Terminal/Computer in your car and wished you could realistically bring it with you when you left the vehicle during a call? Having portability is certainly something we've come to expect in our personal lives from technology these days, but until recently, there haven't been many truly effective options within the law enforcement profession. That's where the Mobile Incident Reporting Systems (MIR Systems) tablet-based solutions come in.
When Marc Costa, a 20-year patrol officer in New Jersey, looked at his day-to-day work, he couldn't help but notice that some newer communications/information technology solutions were making things more cumbersome rather than easier. Deciding that there had to be a better way, he decided to build new software from the ground up that would be designed to be user-friendly, and streamline access to the information that officers use every day to do their jobs.
Tablet Based Solution Built for You (and Your Job)
Marc, along with Robert Clark, a CEO with 25 years of experience as a business leader, founded MIR Systems with the sole purpose of bringing mobile, efficient, and adaptive technology to the law enforcement profession. MIR Systems' solutions incorporate touchscreen, speech, and traditional mouse/keyboard control, displaying information via icons similar to those found on a smartphone, complete with the ability to use gestures — such as swiping — to navigate more fluidly and intuitively through dispatch, reporting, and supervisory information, reducing the time needed to process critical call information when time, accuracy, and ease of use are of the essence.
Included within the software is a custom Report Management System, which enables officers to complete reports and get information they need no matter where they are, thanks to the portability of the tablet computer form factor.
Supervisors have the ability to interact with, and manage, the system from anywhere.  They have the ability to add or remove features and personnel instantaneously by simply dragging components into and out of the working-environment configuration.
MIR Systems didn't stop with the software; they realized that the tablet itself needed to be the most durable and functional available in order for the features built into the software to be realized in a mobile environment, so they partnered with leading hardware manufacturers in order to make it a reality by offering a tablet with durable reliability.
Gorilla Strong and Gobi Mobile
MIR Systems' solutions incorporate a durable tablet PC with a strong internal frame, resistant to drops from five feet, which is heat, water, and cold resistant. The display panel is protected by Corning Gorilla Glass, four times stronger than standard screen material.
The battery, chosen with the nature of our work in mind, can last up to a full eight hours on one charge, and the tablet has Bluetooth, WiFi, and built-in Gobi 3G/4G mobile broadband — which can connect through all major mobile carriers in North America, meaning you probably won't have to change your agency's existing mobile data agreement to be able to utilize the MIR Systems solution.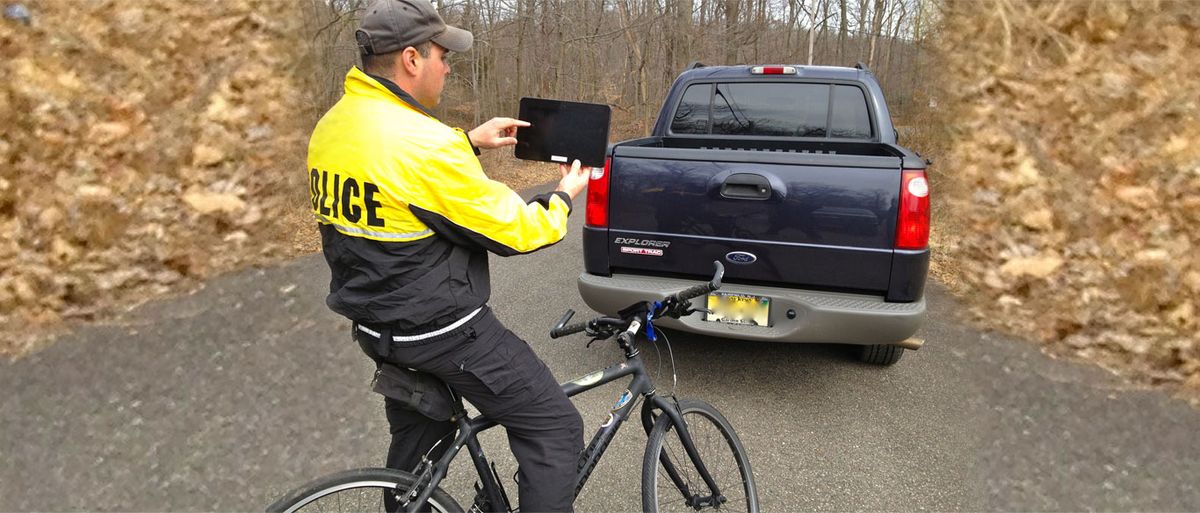 3 Reasons Mobility Is Important
There are many reasons law enforcers would want or need to have mobile access to dispatch, RMS, and other information. Here are three to consider:
1) Efficiency
By having portable, durable tablets that can be brought to any scene, new dimensions are opened up for field operations personnel. Imagine being able to have detectives set up crime-scene management, or traffic units conduct scene management right where they are, for example.
Officers often find that report-writing consumes lots of their time on shift, but the voice-recognition in the MIR Systems solution means that they can simply dictate reports directly into the RMS software, saving both time and wrist pain. Additionally, by using the built-in camera, officers can take photos or video directly at a scene or call and attach them right to the report automatically for evidentiary value — saving space in evidence rooms, and making it easier for towns and cities to comply with evidence requests.
2) Information Sharing
The MIR Systems software has a built-in messaging feature which enables field personnel to get instantaneous information about missing persons (including images), wanted individuals, and more. What that means is the ability to deliver far more information than possible over a radio BOLO or advisory, and deliver it to your entire shift, in the field, at the same time.
A live talk feature also allows supervisors in remote locations to see a live video stream of what's going on at a scene as it happens, ensuring interactive management and guidance to officers on scene.
3) Disaster Response
Finally, during natural disasters such as Hurricane Sandy, oftentimes local infrastructure is damaged, or completely wiped out. Having the built-in capability to be mobile, enabling access to vital information through mobile data, wherever officers are, means better coordination of resource deployment, recognition of priority response areas, streamlining of rescue efforts, and so much more.
By Officers, for Officers
The MIR Systems tablet-based solution brings true mobility to your agency in addition to providing leading-edge functionality, increasing efficiency for your agency. In addition, it serves as a genuine force multiplier by allowing officers to focus on more important tasks while bringing them information which allows them to be better-informed as they perform those tasks.
This solution was built for you and designed by a real officer, for real officers' needs. Check it out today and find out more about what having the right tool for the job can do for you.
____
For more information, click here to visit MIR Systems, or the button below.