PRESS RELEASE
Veritone Redact enhanced with new features, empowering legal and law enforcement to work more efficiently, effectively and seamlessly
---
Layer of customization added to Veritone's award-winning, AI-powered redaction solution to allow for greater adaptability, efficiency and user-friendliness

DENVER - Veritone, Inc., a leader in enterprise AI software and services, today announced the deployment of a series of product enhancements to its award-winning, aiWARE-powered Veritone Redact application for the legal and law enforcement sectors, delivering greater customization capabilities to enable users to operate with a higher overall degree of efficiency, effectiveness and seamlessness.
Veritone Redact includes a variety of new features, including but not limited to: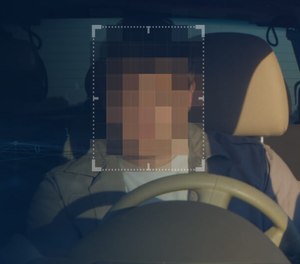 The freedom to create folders into which customers can organize their files in whichever way best suits their needs or preferences. Users can organize files by project, month, data source and so on.
A new-and-improved comments tab leverages a freeform text box in which users can leave notes for other team members, make comments for later, ask for a second opinion on a redaction, and more.
An updated filter selection menu as well as the ability to mark items not to redact, is made possible by the introduction of toggle switch-controlled checkboxes that show or hide entire detection categories, such as people's heads, license plates or manually created redaction areas.
"With the proliferation of unstructured media sources requiring redaction today, from dashboard camera video to closed circuit TV surveillance footage, managing it all has become quite the undertaking," said Josh Osborne, Patrol Deputy, Garfield County Sheriff's Office, who participated in a testing program for the new enhancements. "Veritone Redact workflow is so intuitive, not only to redact images, but to keep everything organized in a manner that makes sense, so the customization really is key. It's a user-friendly solution that continues to help our law enforcement agency, day in and day out."
"We understand that each Redact user has their own unique style, preferences and speed of operating, so these enhancements were expressly designed with customization in mind," said Gus Walker, senior director of product management, government, legal and compliance for Veritone. "By consistently putting adaptability, efficiency and user-friendliness at the forefront of our products, we're able to deliver the optimal user experience to our customers, helping accelerate and improve their interaction with our products."
Built on Veritone's proven aiWARE enterprise platform, Veritone Redact enables users to manually define sensitive imagery and objects, including faces and personally identifiable information, then automatically redacts this information from audio and video evidence. From there, the redacted evidence can quickly be downloaded with logs to support chain of custody requirements and shared with colleagues, public defenders, or other key stakeholders. It also enables searches for keywords and phrases captured within the recorded audio and quick redaction of those items. Additionally, Veritone Redact enables public agencies to foster greater trust and transparency by helping law enforcement agencies release public records requests in a timely manner.
Veritone's aiWARE™ platform is widely deployed by customers in the media, entertainment, sports, human resources, government and public sectors.
To learn more, visit: https://www.veritone.com/applications/redact.
About Veritone
Veritone (NASDAQ: VERI) is a leader in enterprise artificial intelligence (AI) solutions. Serving organizations in both commercial and regulated sectors, Veritone's software, services, and industry applications simplify data management, empowering the largest and most recognizable brands in the world to run more efficiently, accelerate decision making and increase profitability. Veritone's leading Enterprise AI platform, aiWARE™, orchestrates an ever-growing ecosystem of machine learning models to transform audio, video and other data sources into actionable intelligence. Through its robust partner ecosystem and professional and managed services, Veritone develops and builds AI solutions that solve problems of today and tomorrow.
To learn more, visit Veritone.com.

Request more info from Veritone, Inc.
Thank You!