Improving law enforcement response to persons with intellectual and developmental disabilities
Leigh Anne McKingsley, director of The Arc's National Center on Criminal Justice and Disability, discusses best practices in officer training
---
Download this week's episode on Apple Podcasts, Amazon Music, Stitcher, Spotify or via RSS feed, and watch the video version on Police1's YouTube channel.
Law enforcement officers may encounter situations where an individual may be unresponsive, appearing confused, agitated, or acting in a manner that doesn't quite fit the situation. How can an assessment be made to help connect with this person?
People with intellectual and developmental disabilities or IDD continue to be overrepresented in the criminal justice system as suspects, defendants and incarcerated persons, often because the manifestations of their disability can cause suspicion. This is especially true for individuals with invisible disabilities, such as autism. People with IDD may also unknowingly confess to a crime they didn't commit. After arrest, the problem worsens as they often can't assist in their own defense and often alienate juries.
In this episode of the Policing Matters podcast, host Jim Dudley speaks with Leigh Anne McKingsley, director of The Arc's National Center on Criminal Justice and Disability, about how law enforcement can improve response to persons with intellectual and developmental disabilities. Topics covered include how officers can identify and best respond to a person with a disability, the use of modified Miranda warnings, Crisis Response and Intervention Training (CRIT), success stories after officer training and much more. 
Officer training resources mentioned in this episode
Crisis Response and Intervention Training: A 40-hour training program designed to prepare police officers in their response to people experiencing crises related to behavioral health conditions (including mental health conditions and substance use disorders) and intellectual and developmental disabilities.
The Arc's Pathways to Justice: A comprehensive, community-based program designed to improve access to justice for people with disabilities through a strategic two-step process.
About our sponsor
This episode of the Policing Matters podcast is sponsored by OfficerStore. Learn more about getting the gear you need at prices you can afford by visiting OfficerStore.com.
Top quotes from this episode
From the Bureau of Justice statistics, we know persons with disabilities are overrepresented in our criminal justice system both as victims and as inmates. We know that people with intellectual difficulties are seven times more likely to experience sexual violence."
For this population, de-escalation is the name of the game. Every opportunity we want to think about how can we de-escalate a situation. For people with IDD, a lot of times that does mean backing off and giving space and trying to get as much information as you can."  
Instead of thinking of it as a crisis intervention training, we are trying to sell the idea of crisis prevention, and how do we have these conversations before the crisis gets here." 
About our guest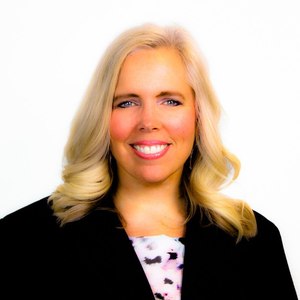 Leigh Anne McKingsley is senior director of Criminal Justice Initiatives at The Arc of the United States and directs The Arc's National Center on Criminal Justice and Disability (NCCJD).
With 26 years of experience working at the intersection of intellectual and developmental disability (IDD) and criminal justice, her mission is to build stronger lines of open communication and understanding between these two worlds. She worked with The Arc to secure funding to create NCCJD, the first national center in the U.S. to focus on addressing both victim and defendant issues involving people with IDD and oversaw the development of NCCJD's training program, Pathways to Justice.
Ms. McKingsley holds a Master of Science in Social Work and a Master of Public Administration from the University of Texas at Arlington.
Connect with Leigh Anne McKingsley
Rate and review the Policing Matters podcast