Judy Pal on navigating crisis communications in law enforcement
"Long gone are the days of don't say anything until we know everything."
---
Download this week's episode on Apple Podcasts, Amazon Music, Stitcher, Spotify or via RSS feed, and watch the video version on Police1's YouTube channel.
A critical incident causes a full-on agency response, perhaps it involves fatalities, or perhaps it involves the use of force. The scene is secured and the media creates a narrative about the event that is not quite right. Does your agency respond? Does your agency have a policy? How soon does the agency chief or sheriff explain the facts to the media and the public?
In this episode of the Policing Matters podcast, host Jim Dudley speaks with Judy Pal, founder and principal of 10-8 Communications LLC, about best practices in crisis communications – both internal and external to your agency. Judy is a co-author of the recently released "Strategic Communications for Law Enforcement Executives" published by the COPS Office.
Prior to teaching and consulting full-time, Judy Pal was an assistant commissioner with the NYPD serving as an advisor to the Police Commissioner. Before that, she was Director of Operations for FBI-LEEDA, Chief of Staff with the Baltimore and Milwaukee Police Departments, and served as a member of the command staff overseeing public information with the Atlanta, Savannah and Halifax (Canada) police departments. 
About our sponsor
This episode of the Policing Matters podcast is sponsored by OfficerStore. Learn more about getting the gear you need at prices you can afford by visiting OfficerStore.com.
Top quotes from this episode
If we are not going to provide the timely information our community needs, we shouldn't be upset or surprised when someone else fills that void." 
Before you have the crisis, you have to have an established level of trust, openness and transparency both internally and externally."
About our guest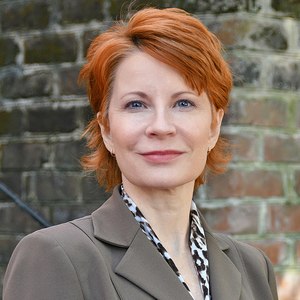 With more than 30 years of experience, Judy Pal has served in management positions for police, the private sector, and the professional sports and entertainment industry in both Canada and the U.S.
Prior to embarking on a full-time teaching and consulting career she served as an Assistant Commissioner with the NYPD, Director of Operations for FBI-LEEDA, Chief of Staff with the Baltimore and Milwaukee Police Departments, and was a member of the command staff of the Atlanta, Savannah and Halifax (Canada) police departments.
She has conducted image and media training for more than 200 commanders with the NYPD and thousands of law enforcement professionals during her more than two decades of work in law enforcement. She is also a regular contributing trainer at FBI Regional Command Colleges across the country. She has consulted for international police agencies in Canada, Chile and Trinidad and has taught and spoken at events across North America, as well as Australia, Uruguay and Manilla.
Pal is a past president of the National Information Officers Association, holds a Master's Degree in Public Relations and earned her Certificate in Police Leadership from Dalhousie University in Canada.
She spent five years in television news, and is the proud owner of a Stanley Cup ring from the Edmonton Oilers and worked for the New York Rangers and Madison Square Garden.
Connect with Judy Pal
Learn more from Judy Pal on Police1
Rate and review the Policing Matters podcast
Enjoying the show? Please take a moment to rate and review us on Apple Podcasts. Contact the Policing Matters team at policingmatters@police1.com to share ideas, suggestions and feedback.