Spotlight: FLIR, high-performance, low-cost thermal imaging systems
---
Company Name: FLIR Systems, Inc.
Headquarters: Wilsonville, OR
Signature Products: Thermal Imagers
Website: https://www.flir.com/
1. Where did your company name originate from?
"FLIR" is the acronym for "forward-looking infrared."
2. What was the inspiration behind starting your company?
FLIR was established in 1978 to pioneer the development of high-performance, low-cost infrared (thermal) imaging systems for airborne applications.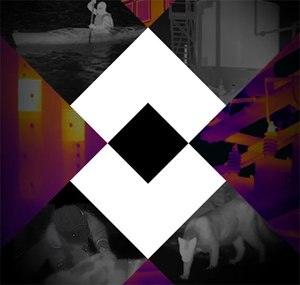 3. What is your signature product and how does it work?
We create thermal imaging systems that detect the infrared energy (heat) that is emitted by all people, objects and materials. Infrared cameras allow the operator to see in total darkness, adverse weather and through such air pollutants as smoke and haze.
4. Why do you believe your products are essential to your vertical (Police, Fire, EMS, Corrections, Government) community?
At FLIR we provide superpower vision, helping people around the world save lives, protect the environment, and enhance productivity. We're building more than innovative technologies; we're striving to build a more sustainable, more efficient, safer future.
5. What makes your company unique?
FLIR has invested in numerous adjacent markets, technologies, and products to expand its sensor solution set and its ability to service a broader set of customers. These investments have enabled significant growth in revenue and unit volumes, which has helped reduce the cost, and thus end user prices, of the products. This has resulted in dramatic increases in customers as well as increased global awareness of the power of thermal technology.
6. What do your customers like best about you and your products?
Our customers strongly believe that thermal imaging is a necessary tool from both a tactical and command level. Our products allow public safety officials to view minute details from a distance and maintain peripheral awareness for constant thermal supervision of suspects, team members, and standbys. Our products provide excellent image clarity and provide better detection and classification, day or night during pursuit, evidence recovery, or search and rescue efforts.
7. What is the most rewarding part of serving the first responder/local government community?
The greatest reward is knowing our products increase perception and awareness to help professionals make decisions that save lives.
8. Is there any fun fact or trivia that you'd like to share with our users about you or your company? FLIR goes beyond the public safety community. We utilize our technology in other industries: industrial markets, transportation, intelligent security, machine vision, community security, maritime (both recreational and professional), home, drones, government applications, CBRNE detection, unmanned systems, and more.