PRESS RELEASE
Casey Donahew partners with Pulsar Thermal and Night Vision
---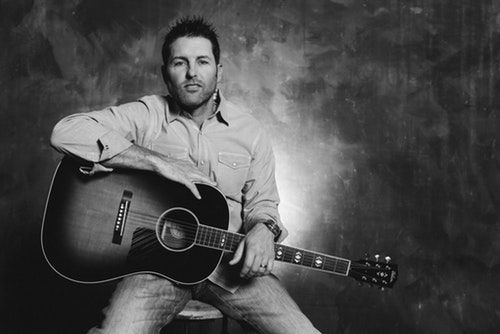 NASHVILLE, Tenn. — Sellmark Corporation announced today that Country Music star and outdoor enthusiast, Casey Donahew, will be representing their Pulsar brand.  Casey, a Texas native and avid outdoorsman / marksman, will take an active role in driving awareness of Pulsar thermal imaging and night vision riflescopes, monoculars and binoculars.
In addition to his recording and music career, Donahew co-owns, One Star Ranch with former MBL pitcher John Lackey.  The ranch is located in Throckmorton County, Texas and is a hunter's paradise, as well as the perfect setting for Donahew to enjoy using and sharing Pulsar optics with other outdoor enthusiasts. 
"As fellow Texans, we've been fans of Casey's music for quite a while now. It's also clear that he is one of us," stated Sellmark president, James Sellers. "He's passionate about hunting, shooting and demonstrates the down-home, integrity-driven culture that makes Texas great. We're excited to partner with Casey and welcome him into our Pulsar family."
"Pulsar night vision and thermals are leading the way in development and application for people that love to night hunt! Looking forward to using these products and sharing my results with Casey Donahew Outdoors nation," says Donahew.
About Pulsar
Every Pulsar device is designed, manufactured and tested to ensure demanding professionals receive the most reliable, most advanced thermal and digital night vision performance the industry has to offer. The result of Pulsar's commitment to industry-leading excellence is consistent world-class quality, precision engineering, seamless device operation and cutting-edge proprietary software. Pulsar produces an array of advanced optical devices designed for law enforcement, security, home defense and hunting applications, including thermal imaging and digital night vision monoculars and riflescopes, night vision binoculars and goggles, rangefinders, IR flashlights and related accessories. To learn more about Pulsar, visit www.pulsarnv.com. For media requests related to Pulsar, please email mediarelations@pulsarnv.com or call 817-225-0310.
About Casey Donahew
Over the last 15 years, Casey Donahew has risen from a favorite on the local Texas music scene, racking up 16 #1 singles to a nationally hot touring act who consistently sells out venues all across the country.  Donahew has over 70 MILLION on-demand digital music streams through Spotify and Apple, over 268 MILLION streams on Pandora and has more than a half-million followers on his social media platforms. Donahew has released eight independent albums to critical and commercial acclaim.
Donahew's STANDOFF quickly topped the iTunes Country Chart at #1 upon its release and his follow-up album, ALL NIGHT PARTY, out on August 19, 2016, immediately rocketed to #3 on the Billboard Top Country Albums Chart, #13 on the Top Album Sales Chart and Top Current Album Sales Chart, and #40 on the Billboard 200 Chart.  The project also took the #2 spot on the Internet Albums Chart and landed at #3 on the Independent Albums Chart.  His most recent project, a 15th anniversary record titled , 15 YEARS, THE WILD RIDE, is a collection of Donahew's most popular songs and the ones that droves of fans sing night after night at his live concerts.  The album was inspired by and became a gift for the fans who remain loyal in Donahew's standing-room-only audiences.

Request more info from Pulsar
Thank You!