PRESS RELEASE
Enhance your night vision with the new Pulsar IR illuminators!
---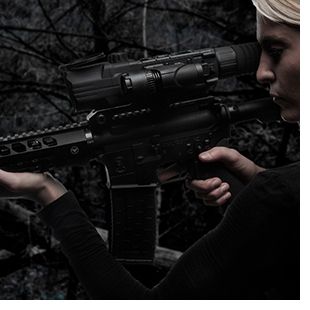 MANSFIELD, Texas — Pulsar is introducing two new Pulsar Ultra IR Illuminators, Ultra-850 IR Illuminator (PL79137) and Ultra-940 IR Illuminators (PL79139). The Ultra IR Illuminators are designed solely for the Pulsar Digisight Ultra models, attaching to the side of the Digisight housing. Ideal for nighttime, predator, hog and varmint hunting, while adding many welcome features that will upgrade your Pulsar optics.
The Ultra IR Illuminators provide visual enhancement at night for increased detection and identification range. This IR features variable beam control to focus from spot to flood depending on the scenario. The IR beam position is adjustable and will align flawlessly with the Digisight field of view.
A high-powered LED IR illuminator will allow for adjustable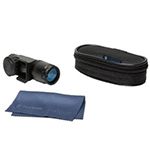 output power, providing three different brightness settings. Another great attribute to the Ultra IR Illuminators is their dependability with their IP55 water resistance
Visit Facebook, Twitter, Instagram and YouTube to learn more about Pulsar® products.
About Pulsar
Every Pulsar device is designed, manufactured and tested to ensure demanding professionals receive the most reliable, most advanced thermal and digital night vision performance the industry has to offer. The result of Pulsar's commitment to industry-leading excellence is consistent world-class quality, precision engineering, seamless device operation and cutting-edge proprietary software. Pulsar produces an array of advanced optical devices designed for law enforcement, security, home defense and hunting applications, including thermal imaging and digital night vision monoculars and riflescopes, night vision binoculars and goggles, rangefinders, IR flashlights and related accessories. To learn more about Pulsar, visit www.pulsarnv.com.

Request more info from Pulsar
Thank You!