PRESS RELEASE
Keith Warren takes the High Road straight to Pulsar's NRA booth!
---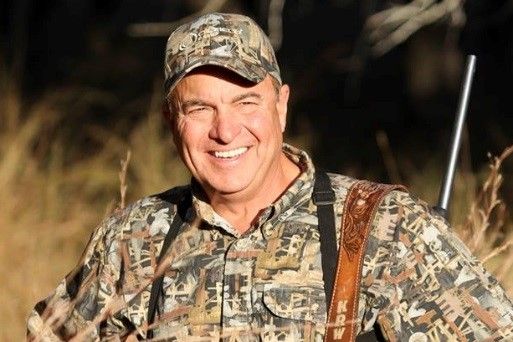 MANSFIELD, Texas — Iconic hunter, TV show host and whitetail and feral hog expert, Keith Warren, is taking the High Road to the Pulsar booth during the 2018 NRA Annual Meetings & Exhibits. Keith has hosted seven award-winning outdoor TV shows, over a career spanning 34 years, on major channels available in tens of millions of homes, including Outdoor Channel, Sportsman Channel, Pursuit Channel, ESPN and ESPN 2. His latest show, The High Road with Keith Warren, airs multiple times weekly on Pursuit Channel and is one the network's most popular offerings.
If your own high road leads to the upcoming NRA Annual Meetings & Exhibits, scheduled for May 4 – 6, in Dallas, Texas, be sure to make time to visit with Keith at Pulsar booth #12146. While Keith is a member of Pulsar's elite pro staff and is widely known for producing top-shelf outdoor television and social media content, he's also one of the most genuine industry professionals you're likely to meet and he'll be waiting for your visit.
Keith will be available at the Pulsar booth for autographs, photos and friendly visiting from 3 – 5 p.m.  on Friday and Saturday, May 4 – 5. While you're at the Pulsar booth, stick around and check out the industry's best thermal and digital night vision riflescopes, monoculars, binoculars and forward-attached devices. Pulsar's award-winning thermal and digital optics are packed with practical features, premium imaging, seriously reliable performance, onboard video recording and Wi-Fi. Seeing is believing!
The NRA Annual Meetings & Exhibits is open to the public. Tickets can be purchased on-site and NRA members enjoy free admission.
Visit Facebook, Twitter, Instagram and YouTube to learn more about Pulsar® products.
About Pulsar
Every Pulsar device is designed, manufactured and tested to ensure demanding professionals receive the most reliable, most advanced thermal and digital night vision performance the industry has to offer. The result of Pulsar's commitment to industry-leading excellence is consistent world-class quality, precision engineering, seamless device operation and cutting-edge proprietary software. Pulsar produces an array of advanced optical devices designed for law enforcement, security, home defense and hunting applications, including thermal imaging and digital night vision monoculars and riflescopes, night vision binoculars and goggles, rangefinders, IR flashlights and related accessories. To learn more about Pulsar, visit www.pulsarnv.com. For media requests related to Pulsar, please email mediarelations@pulsarnv.com or call 817-225-0310.

Request more info from Pulsar
Thank You!